Help updating the exerior of a 1951 ranch
I bought this house a couple years ago. It was built in 1951, and had to me the ugliest facade and siding in my entire neighborhood. Here's the link (or hopefully, the pic).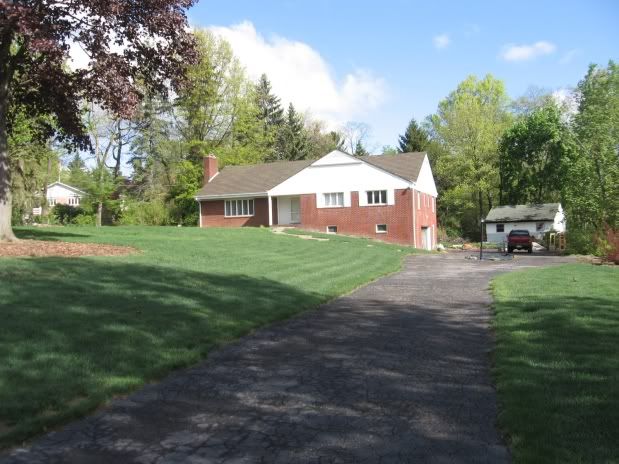 The pic was taken from the top of the driveway, the house is 200 feet from the road. The house looks quite small, but in reality it is pretty large.
It looks extra bad because I tore out all the mismatched and straggly shrubbery. The lawn is a work in progress.
But now that the time has come to update the exterior of the house, I'm short on ideas. The main problem as I see it, is the color of the brick. It is very dated, very 1950s, and I don't see any way to help very much without either changing the brick color (via paint or dye), or covering it with some sort of siding.
The small building to the right is an old stable, which also will need its exterior improved, and probably needs to be kept in mind.
Any suggestions are appreciated.