What are my options with this window?
I don't have time today for a "proper" introduction on this board, but I've been around on the Kitchen and Home Decor forums for a while. My husband and I are in the process of buying a 1925 brick bungalow farmhouse inherited by some friends of ours. This will be our second old house (third total) to restore/renovate, so we are very excited.
The house has almost all its original features, including weighted sash windows. They even all work, opening and closing quite well! Storms were made at some point and are currently installed. The house had only window air conditioner units and propane wall heaters, but we will be adding central heat and air. But I have a conundrum on one window.
On this particular window, the lower sash has been adapted to hold the AC unit permanently. It was shortened (or replaced) so that when closed and latched, it just makes contact with the top of the air conditioner, and the exterior storm window was made in one solid sheet that extends about 2/3 of the total window opening.
When we remove the AC unit, what can we do about this window? The sash cords were cut, but I don't necessarily need a working window (it's in the kitchen and there is another window that opens). But I do love the upper sash muntins and don't want to replace the whole window. How do I best make it air-tight and attractive? I appreciate any ideas or suggestions.
Overall shot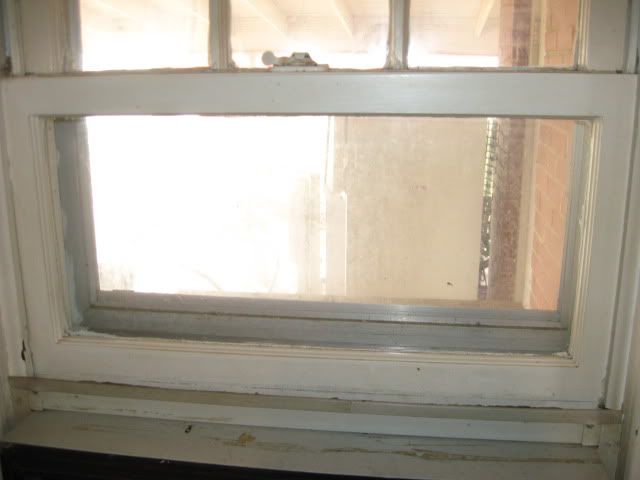 Interior close-up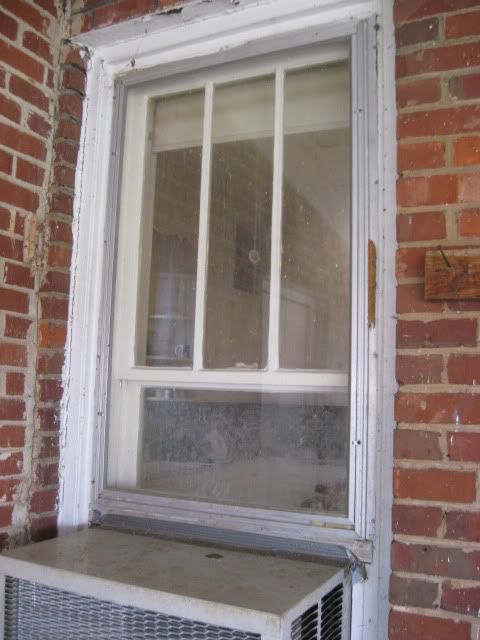 Exterior view