Does this layout look ok?
dazedandconfused
February 2, 2013
Good morning all! We've been planning this kitchen renovation for over one year. Unfortunately, because of family illnesses, hospitalizations etc we were not able to move forward with it for quite a few months. Thank goodness, things have settled down and we are actively pursuing completion of this kitchen. YAY!
This is the latest layout idea. We're meeting with our architect this morning and would love to hear some critiques. Right off the bat, I don't like the placement of the dishwasher behind the kitchen door and the refrigerator may need to be away from that wall in order for the french door to swing all the way out. Anything else, I'm missing?
The kitchen door must stay for sure and we are knocking down a wall between the kitchen and "breakfast room".
Thank you so much for all your help past, present and future. You're insights and help to all on this board is invaluable.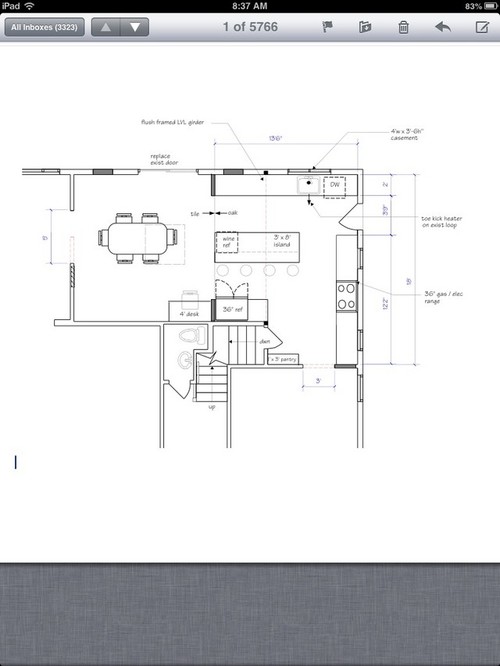 This post was edited by dazedandconfused on Tue, Feb 5, 13 at 16:48