Kitchen Corner Help
Datagrrl
February 23, 2014
Let me know if I am wrong, but deciding what to do with that corner is really the foundation of changing this kitchen.
The cabinet space kind of stinks. This is today:
At first we thought we really wanted a lazy susan cabinet. We thought we might need to go with a 33 inch, because the counter has a hard stop at the 60 inches, because of a water meter (White Box). My husband doesn't think he can get a 3/4 inch piece of plywood in there to create an end panel safely with the 36 inch.
With the 36 this is the layout:

I've read that the 33 can be kind of useless, since the door is smaller. I started thinking about a blind corner. For about $300 I can get a really nice blind corner solution to make that cabinet more useful. That would also give us a 36 inch sink base again, which would be nice.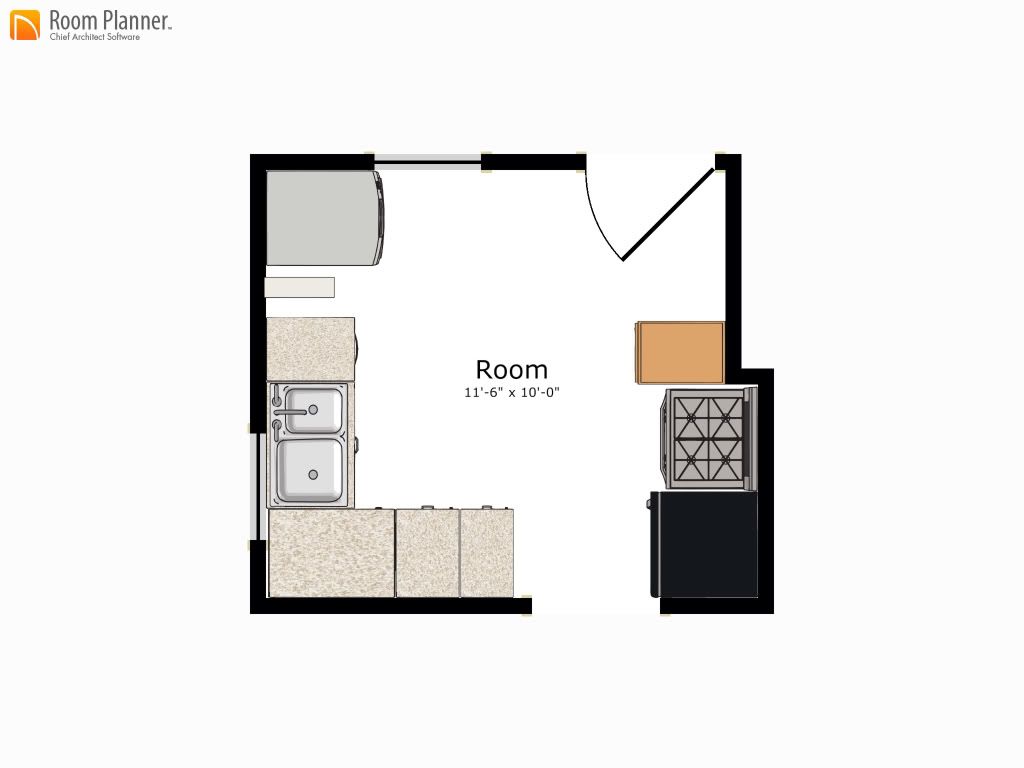 This option might allow us to cover the water meter with a cabinet(basically rigging something up) I would LOVE that.
What do you think?
The kitchen works now for prep. We don't have any real ideas about better function. We are thinking about calling a KD, I could afford the consult, but it feel like with our budget (6K, including appliances) and the basic layout working, it wouldn't be worth it.
I am still learning the tool. The wall at the bottom (east, bit south on here) is a 31 inch full wall, then 41 inches of a half wall into the dining room. We only have room for 3 maybe 4 wall cabinets, above the DW (new add), and above what is dead space today. Our plan is to add one above the range (to mount the MW) and I would like to add one above the fridge for a more complete look.
Any suggestions are appreciated.