Rice cookers and my big score
Here we have an online auction. It's like ebay, kind of, except it's local, we drive to a neighboring town to pick up our purchases and you can go to their building and look at anything that's up for auction, so there's no shipping
You can get anything from guns to the kitchen sink, I've gotten shovels and snowboards for the kids there, and I just bought a big box of pyrex that had 12 pie plates and a couple of casseroles for $3.00. I've gotten Griswold cast iron and four LeCrueset pans for less than $25 each.
A few weeks ago a rice cooker came up for auction. Used once. I promptly got on Amazon and looked up the Zojirushi pressure induction 10 cup rice cooker, number
NP-NVC18. $464.07? You've got to be kidding me, it's just for cooking rice!
Elery really, really wanted it. I finally bid it up, all the way up to $20.00.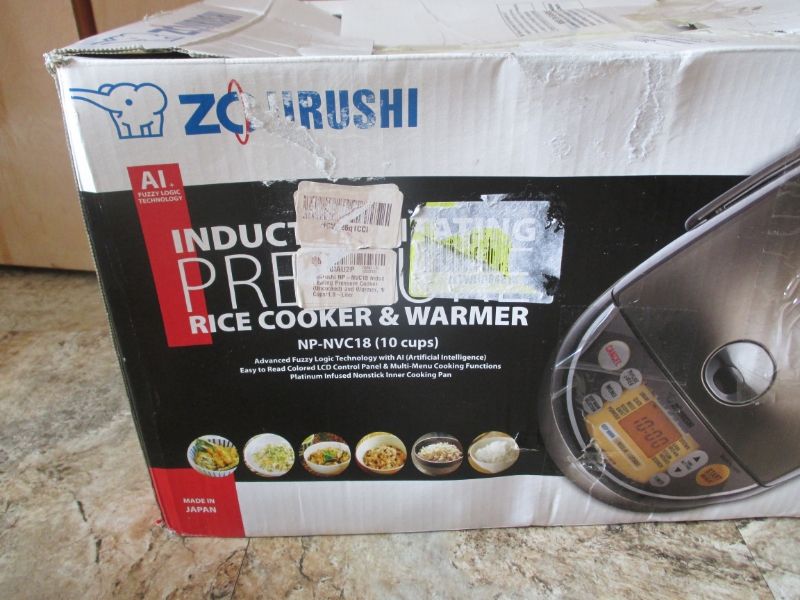 So now it's been used twice, LOL. I've read the instructions 3 times and have given up impatiently each time. Today I cooked rice on top of the stove in a pan while the "machine" sat on the counter and looked at me.
We had one batch of rice and it was perfect right out of the machine but very dry the next day. I understand it has a "moist" setting, so there is apparently a learning curve.
I really gotta keep Elery away from that auction site or we'll need to build another barn, just to keep kitchen appliances in. (grin)
Annie