Big zucchini? Make candy!
In my family there is never too much zucchini. After we've made Zucchini Cinnamon Red Hot Pickles and Zucchini Sweet Relish and put zucchini in the dehydrator for this winter's soup and eaten parmesan zucchini chips and zucchini gratin to our heart's content, then what?
Makayla decided that we finally had "enough" zucchini, I have harvested 67 pounds of it so far this year, LOL. So, she decided to teach her cousin, Jamison, how to make zucchini candy. It tastes just like gummy worms, really, I promise.
First you peel lot of zucchini....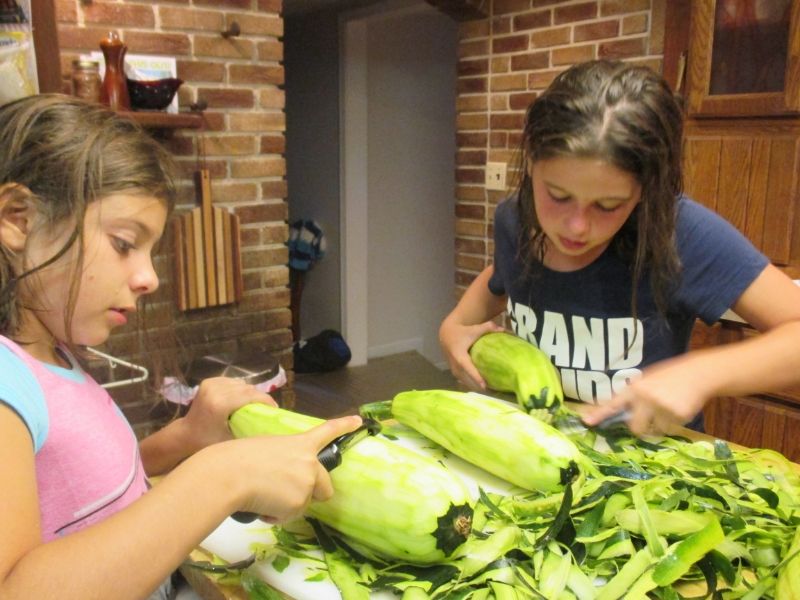 Nope, more than that. You need 20 cups of peeled and seeded zucchini, cut into julienne slices about 4 inches long. Keep peeling.....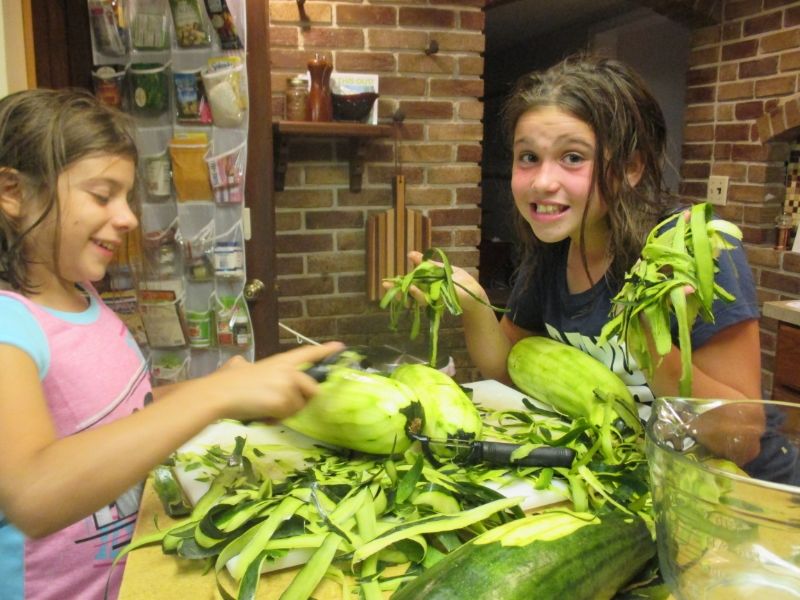 Mix Koolaid, sugar, water and the zucchini and simmer for 25 minutes, then lay the strips on the dehydrator tray and dehydrate. After 14 hours, turn the strips and dehydrate some more, at least 4 hours. Then take them off the tray and roll them in sugar to keep them from sticking together. Be sure to NOT tell anyone it's zucchini, I've never had a single person guess the "secret ingredient". (grin)
It really does taste like gummy worms and has that same chewy consistency. I'm not even going to pretend that it's healthy, with all that sugar, but the kids love the stuff. So, when life gives you zucchini, make gummy worms!
Annie