Help with "worker's cottage" floorplan design
weedyacres
February 23, 2013
OK, here's my first stab at posting tentative plans for the beautification of our little 940 sf "charmer-to-be." Keep in mind it's a 1920 house with a top potential value of $60K, so we're looking for a modest design that makes the home comfortable and functional.
The floorplan is actually pretty efficient, with the exception of the back part of the house. Here's the current layout: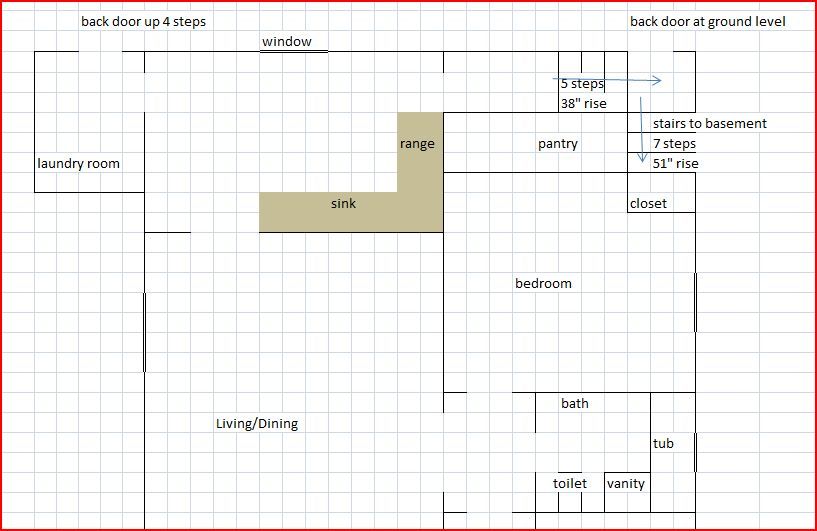 Positives:
Decent kitchen floor space (9'x13')
High ceilings (8.5')
Problems:
Kitchen workspace and storage space is abysmal.
Tiny, broken doorway that goes to hallway to basement stairs.
Hallway pantry is 3' wide, but a walk-in, so inefficient use of space.
Wallpaper on two walls, old sheet vinyl on floor, cheap/old cabinets
Broken window
Here are a few photos.
Note that backsplash power is provided by a power strip attached to an extension cord that wraps around the wall and plugs into an outlet in the paneled dining room wall. The corner block-out is for an old chimney that is used as a vent for the furnace and water heater in the basement.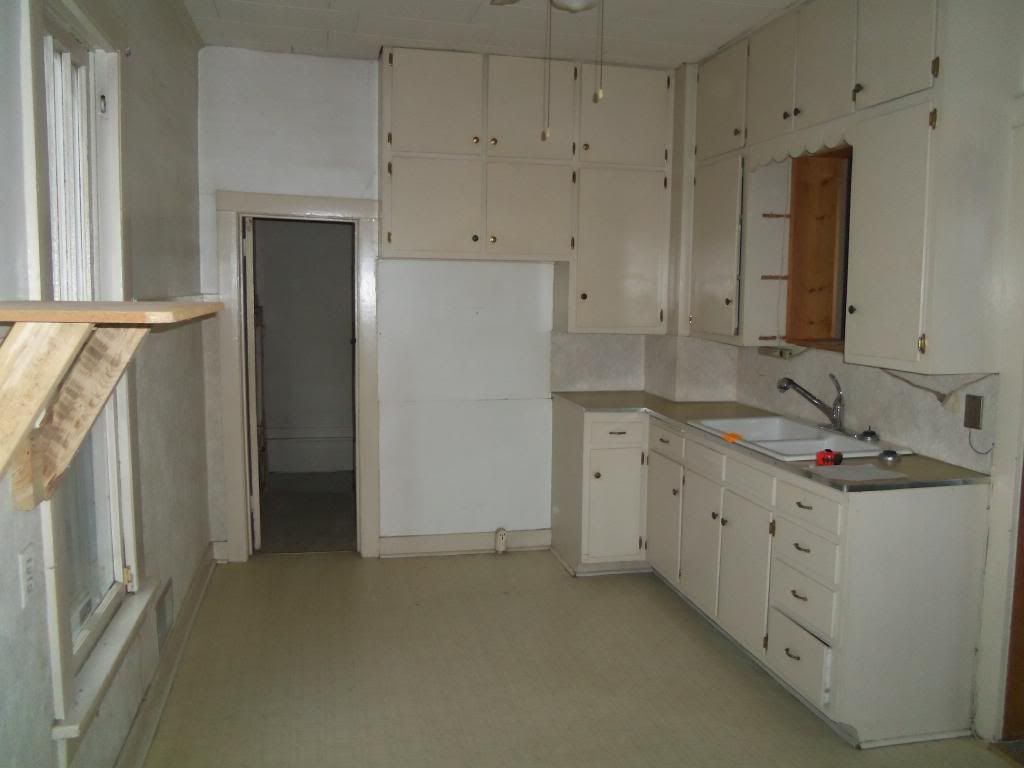 Looks like they had the washing machine on this wall, but we'll move that into the room behind and use this for the fridge wall. That's wallpaper under the chair rail.

Current pantry: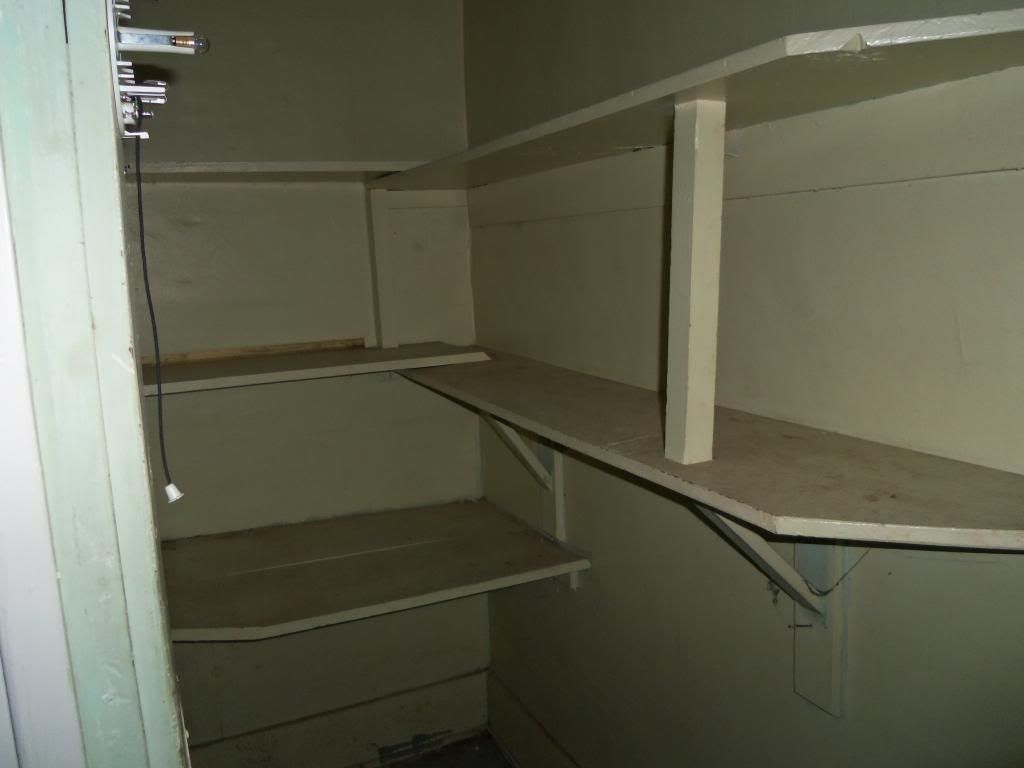 Close-up of narrow doorway, ceiling, cabinets

Current window. For some reason it's the only one that wasn't replaced with vinyl.

Tentative plan:
Turn the kitchen into a galley. This will entail moving the 2 side doorways to the middle of their respective walls, reconfiguring the stairs, and closing up the hole into the dining room.

The only other floorplan change will be building a larger closet in the top bedroom and closing up the existing one.
Thoughts/opinions? Dive in!