How would you avoid Swiss cheese ceiling in this space?
My lower level (currently under construction) will look similar to this space; however, I'd like to avoid recessed lights if possible.
What lighting would you use instead? Do I even need lights on the ceiling? I do use many lamps.
Wall height is 9'.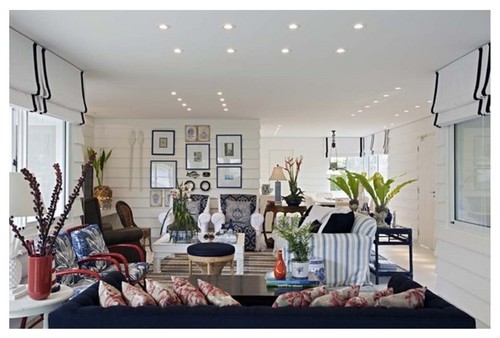 Here is a link that might be useful: More photos of this room