Rebar art around the house?
horseman1
September 28, 2004
Anyone do a little metal art around the house? Here is a simple little one made of rebar that hangs in the entrance to the house. Rockin A!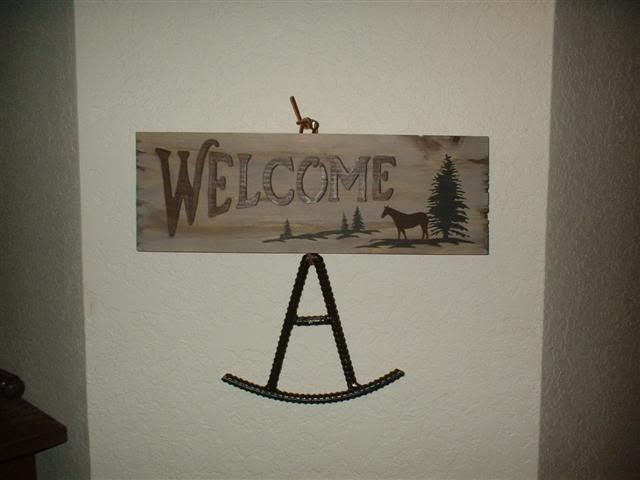 Show me your projects. I have a few towel hangers made of horse shoes and stuff, but I'm not too artistic. The sign was made by my sister in law. She on the other hand is really good.