vintage wrought iron garden set
elizabethsarah
April 27, 2013
I recently purchased a glass top wrought iron patio set that has 6 chairs. The chairs and table are heavy (without glass on it) but not as heavy as I would have expected iron to be. I am just wondering if the lady at the mid century modern store plain lied or sincerely thought it is really wrought iron. I also can't tell if it's truly from the 50s/60s or if it's from the 90s and just painted white to look more period.
I was wondering if anyone here could tell from the photos and my description and design. Also the cushions have tags underneath that say 1995 in handwriting on them (not shown in photo), but I think they may have just been reupholstered and labeled.
In the end, it doesn't truly matter. It's paid for and we own it. I just like to know what I have regardless, in terms of age and material. Any help is appreciated!
Thanks!!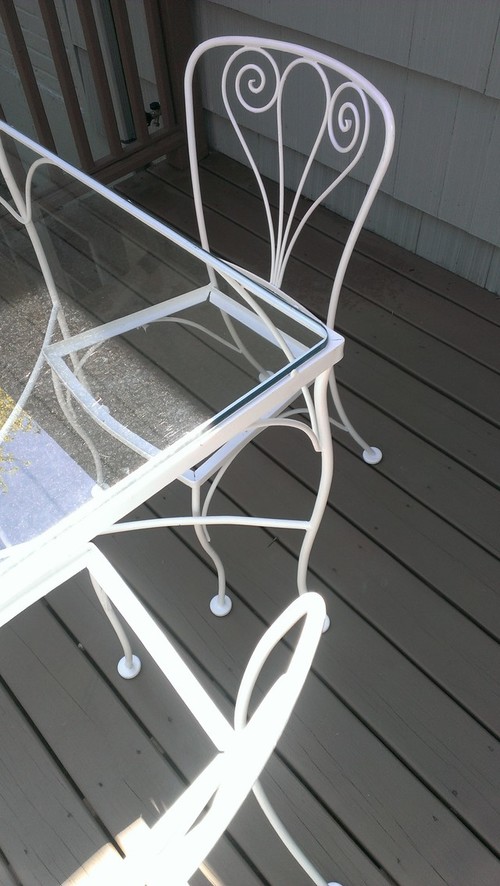 This post was edited by elizabethsarah on Sat, Apr 27, 13 at 14:04