In search of elegant but narrow shoe storage bench
I've searched a gazillion sites today for something for our entry hall. We're a "shoeless" household so we end up with a pile of shoes in our entry hall. Most of the shoes are ours, but we also have guests' shoes, too, and I'd like to tame the pile.
I'm looking for a storage bench that will be closer to the front doors for people to use to take off their shoes and to store their shoes. Unfortunately there isn't any wall space there. The best options are to have something in front of the non-opening door which might look funny OR to have a bench next to the doors, which would be at the bottom of the stairway, so it needs to be shallow, no more than 16" deep.
This is what I've found so far: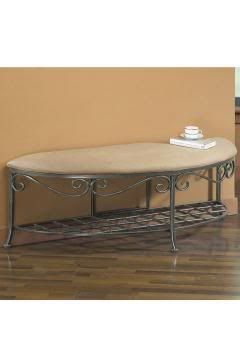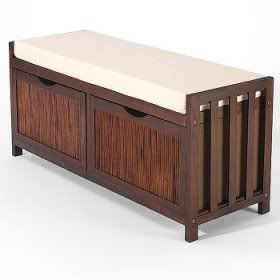 I liked this one but the cubbies are too small for our big shoes: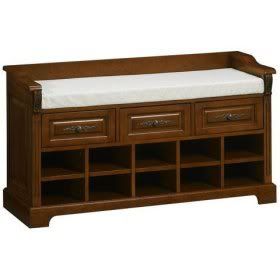 FWIW, I will eventually have another bench, probably tufted, for the "official" part of the entry hall, so I don't want to end up with two tufted benches for our entry.
Does anyone have any opinion, suggestions or other ideas? Thanks very much!