Finished pics - Creamy white, stained island
marmoreus
January 25, 2011
This is long overdue (we finished at the end of last August), but I wanted to thank all you Kitchen forum members for the great help. Thank you, thank you!!! I've really appreciated all the great information on this site. It has been such a helpful resource as we built a house for the first time.
On to the pictures.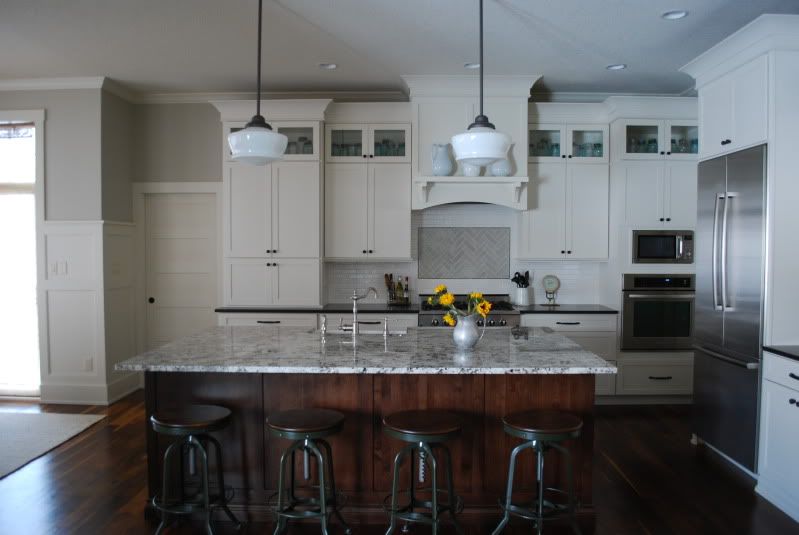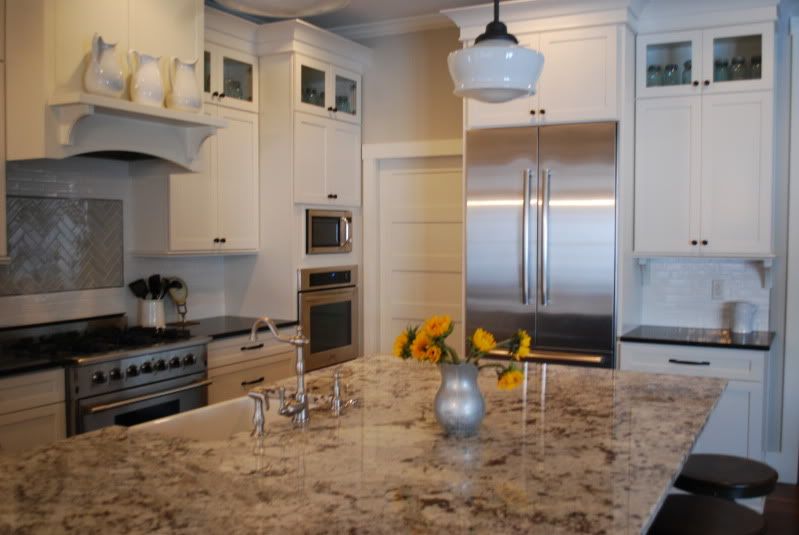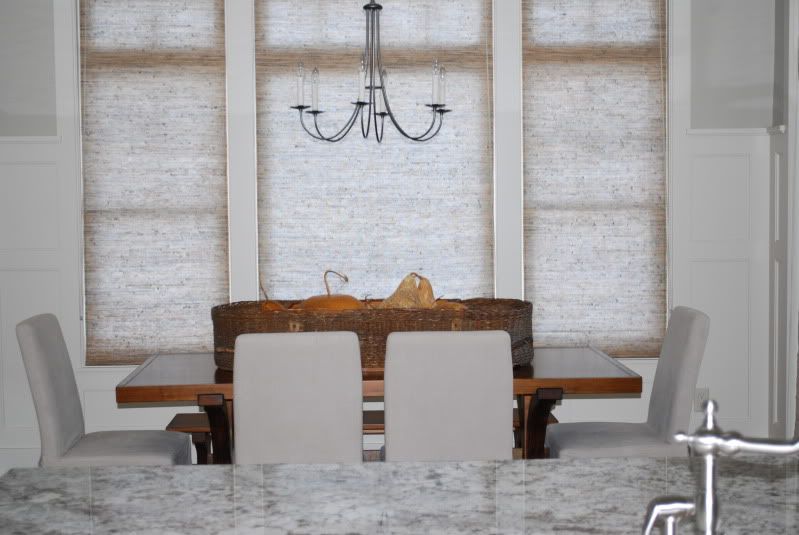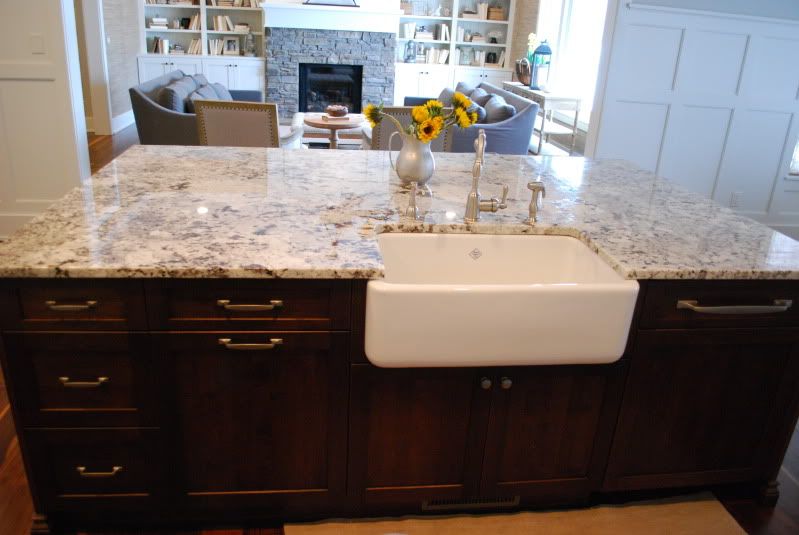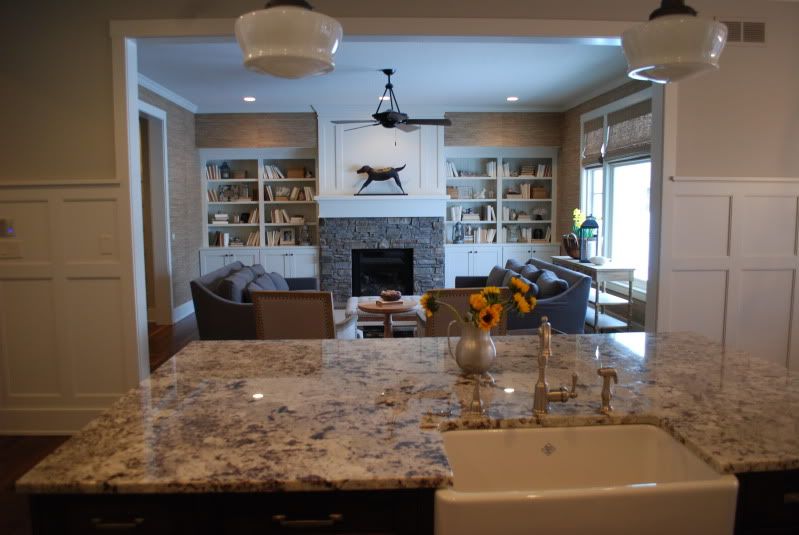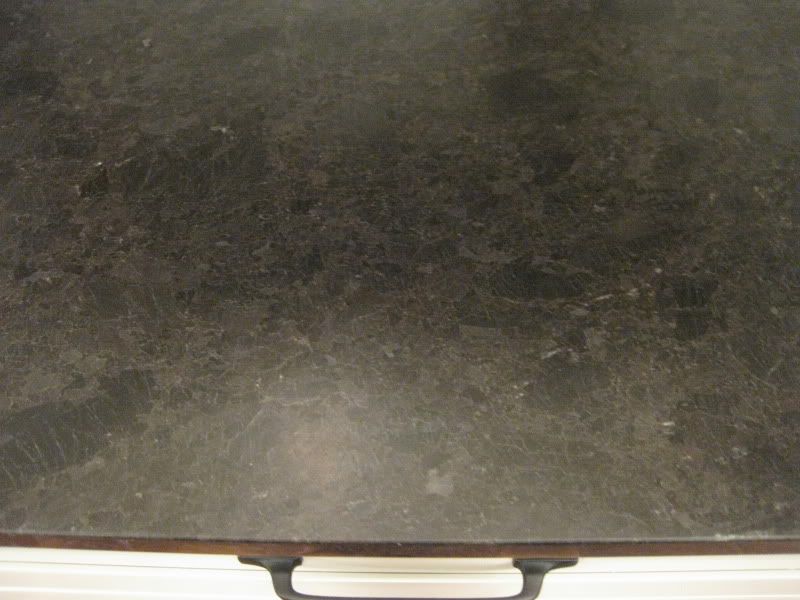 So far the kitchen is working out really well for us. Other than not loving the performance of my wall oven, I am happy with how it all turned out.
The details:
Perimeter cabinets: Decora (Chantille finish on maple)
Island cabinets: Sorrento (Hermosa finish on alder)
Backsplash: Walker Zanger Gramercy Park (Heirloom White and Pipe Smoke)
Granite on perimeter: Antiqued Nordic Black (love this!)
Granite on Island: Alaskan White
Pendant lights: Schoolhouse Electric
Knobs & pulls: Amerock Highland Ridge
Barstools: Restoration Hardware (bought during Friends & Family sale--20% off--yay!)
Wall color: BM Revere Pewter
Flooring: walnut w/ Waterlox finish
Sink: Shaw's farmhouse sink
Sink faucet/soap dispenser: Danze Opulence
Range: NXR
Wall oven: Kitchenaid
Fridge: Bosch
Dishwasher: paneled Bosch
Micro: cheapo GE
Thanks again!