How do I make sure of leg room under a curved island?
laughablemoments
January 30, 2013
Because of space constraints, I don't think we can do a rectangular island. But, I really, really want to have some seating on the back side, so I'd like to put a curve on it to make it work, roughly as shown below. How do we make sure each person gets enough leg room? I know standard would be 15", but that's on the "straight". What about slices of pie? How many pie slices will fit comfortably (i.e. How may bar stools will fit?)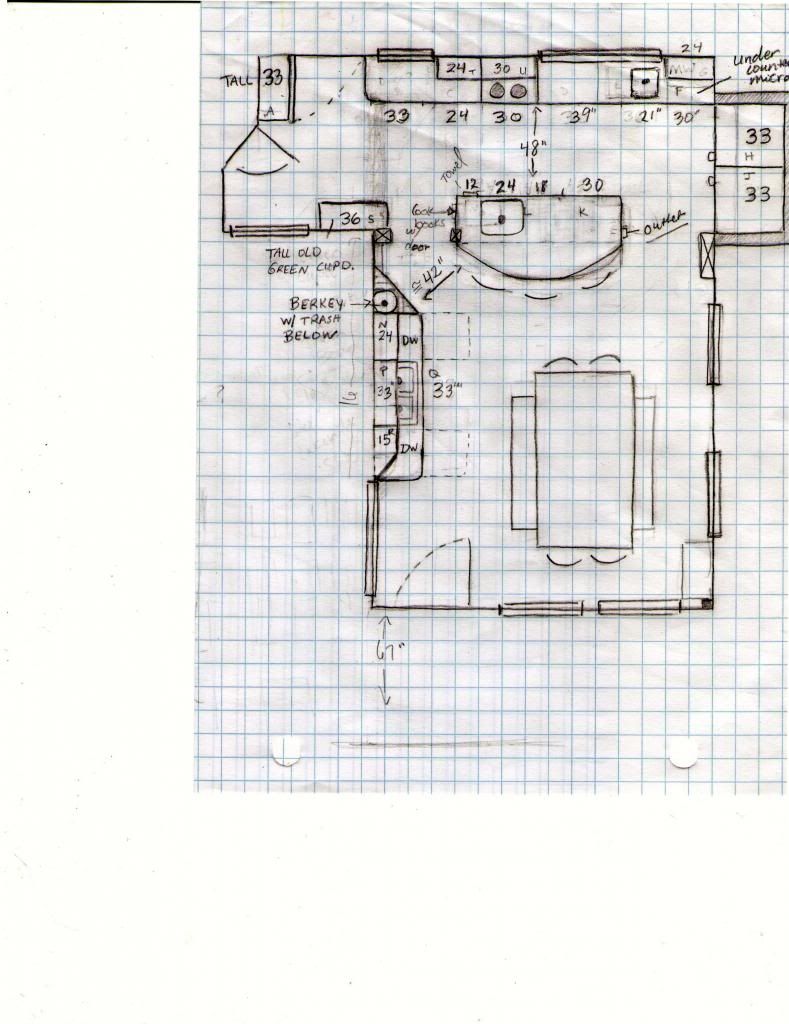 Thanks for any help you can offer!