New look - comparing browsers (IE & Chrome)
iowagirl2006
February 11, 2013
Some of you have noted the center justification of the posts with the change in the "look" of GardenWeb.
This appears to just affect Internet Explorer. Here is a screen shot of IE and Chrome, using the same thread: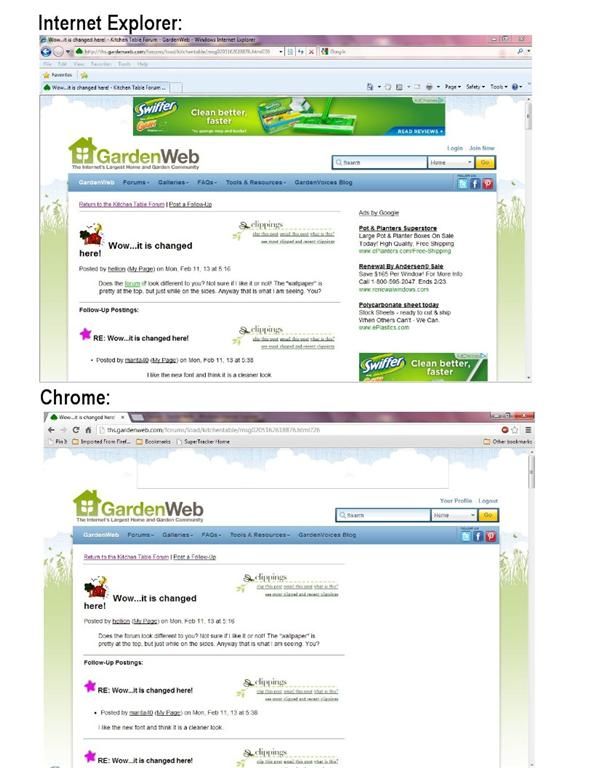 You do not get the center justification with Chrome (or Firefox). I highly recommend switching, if you haven't already. They both great browsers, and easy to use. You can import all your bookmarks from IE.
Notice the lack of ads! NO ADS! Install the AdBlock Plus extension, and you will not have to deal with all those ads. Plus - both Chrome and Firefox load so much faster! Did I say NO ADS! LOL :)
You can still keep IE. I use all three browsers. You don't need to delete anything to use it.