Backsplash advice -- Rookwood tiles, layout, color, help!
MargaretHM
January 16, 2012
I've been lurking here for so long, posting for the first time... Hoping to get some good advice and feedback about tiles...
Our new kitchen is completely done except the backsplash: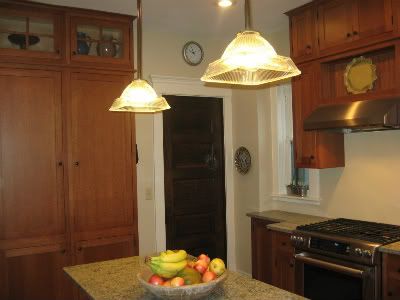 For background, the house is a 100-year old Queen Anne, with a lot of DARK quartersawn oak panelling in the living room, dining room, etc. You can see the color on the swing door that goes into the dining room. There is also a lot of arts-and-crafts wallpaper, stained glass, and tiling in other parts of the house. In the kitchen, the cabinets are quartersawn medium oak, the counters are Cambria Ferndale, and the walls are Benjamin Moore Putnam Ivory.
Here is the backsplash we'd like to use: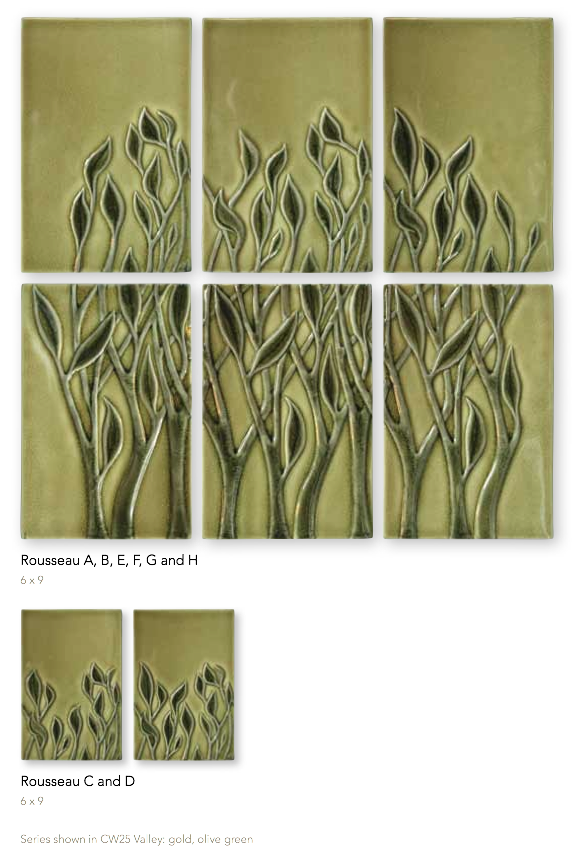 They are Rookwood Tiles (www.rookwood.com), and they're really beautiful. But they are also really big -- in a bunch of ways. The tiles are 6x9 and also very thick, about 3/8 of an inch. I'm trying to figure out how to frame them and fill out the rest of the wall.
We would use the panel you see above (which is 18x18, more or less) centered over the stove. The space between the stove and hood is about 31x31. To fill out that space, we can use field tiles in the same background color as the panel tiles. We'd also use these for the two "wings" underneath the cabinets, and for the very short space between the counter and window sills, about 4" tall. There's also taller space to the right of the sink that will also need tiles.
So here are my questions:
1. what do you think of the tiles?
2. What do you think of using thick tiles like this, especially around so many windowsills. They will stand almost flush with the window sills and frames. Will that look awful?
3. For the field tiles, should we continue to use 6x9s around the central panel in the space above the stove? Should we use them "tall" like the panel? Or should we run them horizontally like subway tiles? Or, should we use 6x6 in the same color instead? How should we mount the tiles (whatever size they are) on those very short spaces under the windowsills?
I hope this makes sense. Please let me know if you have questions and THANK YOU for any advice!!