Help choosing plate behind range, please?
fouramblues
January 21, 2014
Having some fresh eyes on this one decorating decision would be very helpful. Not an earth-shattering decision, but one that's giving me difficulty...
My kitchen is mostly warm neutrals, and the accent color is aqua/spa. The first plate goes very well with this color scheme. The second does not, but I love it. Which do you like best?
First:

Second: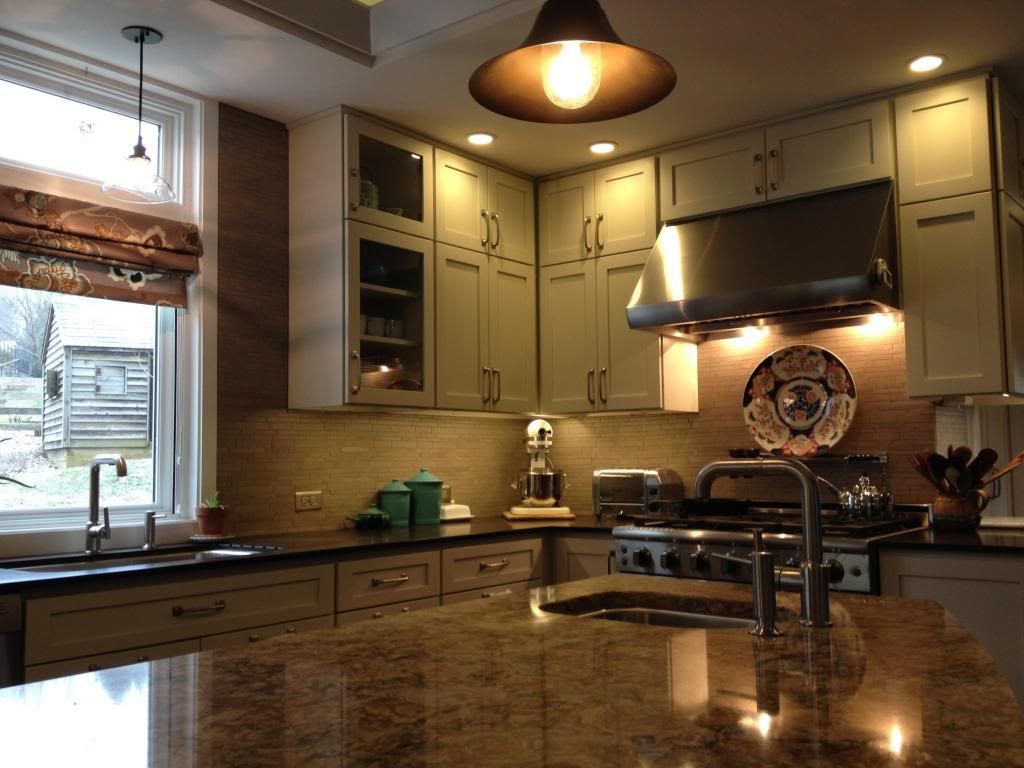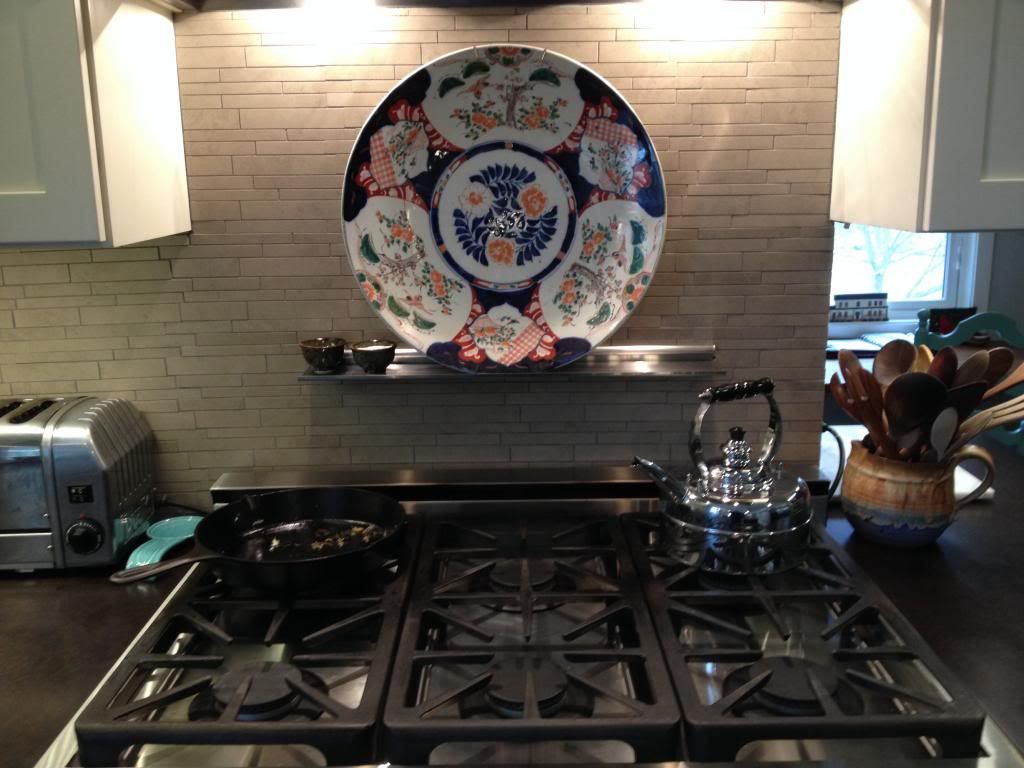 (The colors are off in all the photos, but you can see the relative differences.)
Any thoughts?