Another yes or no vote! Lots of pictures!
jterrilynn
January 25, 2014
Note: cross post with kitchen forum.
Hi all, we are in the process of remodeling a new home. I want to change the two tier counter to one counter height level. Due to budget I have to keep the perimeter granite counters. I need some ideas on a countertop for the lowered counter height island that will go with the perimeter counter granite. Also, I do not want to paint or stain the cabinets as I have furnishings to jive with the vibrancy. I am removing the center wall cabinet between the windows and using the oddly placed shelves above windows as open shelving in that center area (thank you decorating forum). I have provided two pictures as it is now and two pictures of the granite in different lighting. From a distance in high light the counter reads a sort of Dijon with dark brown bits. The bottom picture is the island with Antique Brown granite but I'm not a hundred percent sure about it.
KITCHEN AS IT IS NOW! IN this picture the counters show a bit brighter as it was played with by realty photographer.

This is a picture I took that gives a another idea on how the counter reads in different light.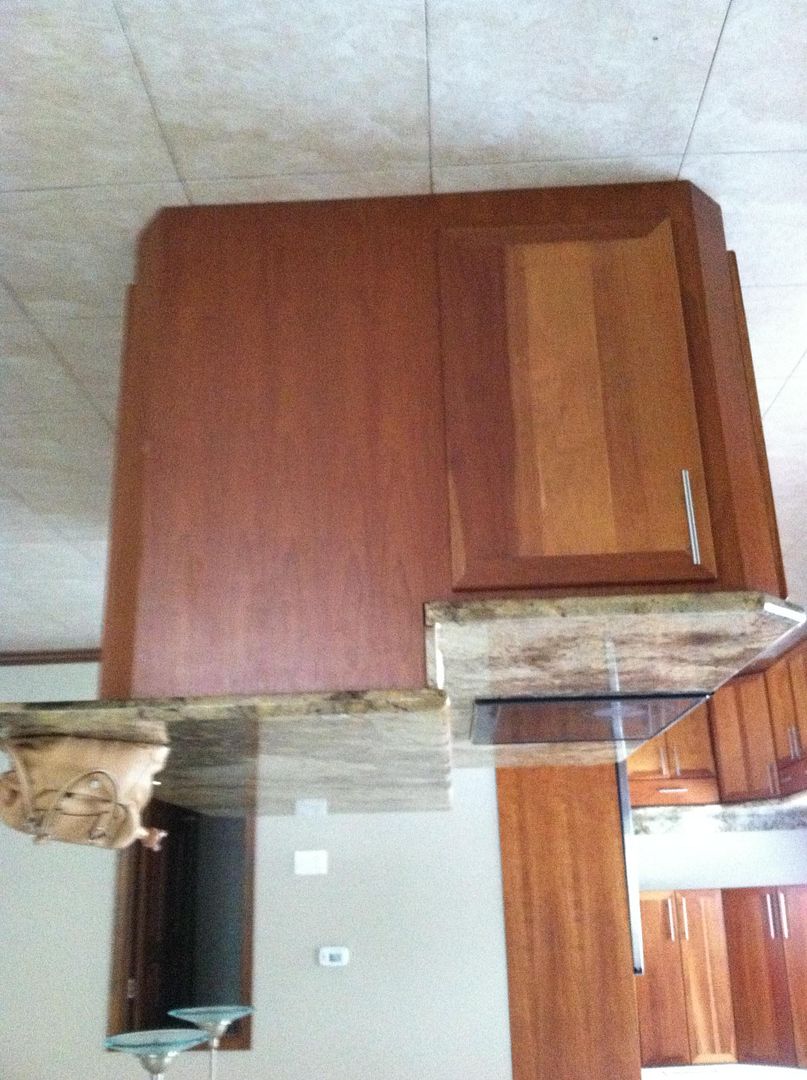 GRANITE IN LIGHT!

GRANITE IN SHADE!

ISLAND with ANTIQUE BROWN GRANITE???

What would you do if you were on a budget and could not replace all the counters and needed something for island that would go with the mix and perimeter granite?
Antique Brown Yes or NO? Or, hey Terri I have a better idea...