possible change to remodeled kitchen in mcm home
rockybird
January 10, 2014
I'm editing this post, hoping it will be easier to read and get more opinions:
My question: Do you think it is worth bumping out this island and built-in appliances four feet in the below pics to build a 9.5 ft x 6 ft. walk in pantry where the built-ins are? Otherwise, I will leave as is and add storage to back of built-ins, but there's only 12" of space.
Advantages:
-Would LOVE a walk in pantry to store food, espresso machine, parrot food, dishes, camelback, water bottles, etc in. Kitchen is open and very visible and hate seeing clutter.
-By moving island/builtins forward, the 14x20' of empty space in front of the island will be better utilized.
-Might be able to use the cool orange and light blue cabs yillimuh pointed me towards.
Disadvantages:
- worry about design - would the floating cabs not look so cool with everything moved forward?
- would it feel crowded on the counter side where the pantry door is (space btwn. ctr. edge and pantry door/wall will increase from 34" to 48")?
Proposed pantry: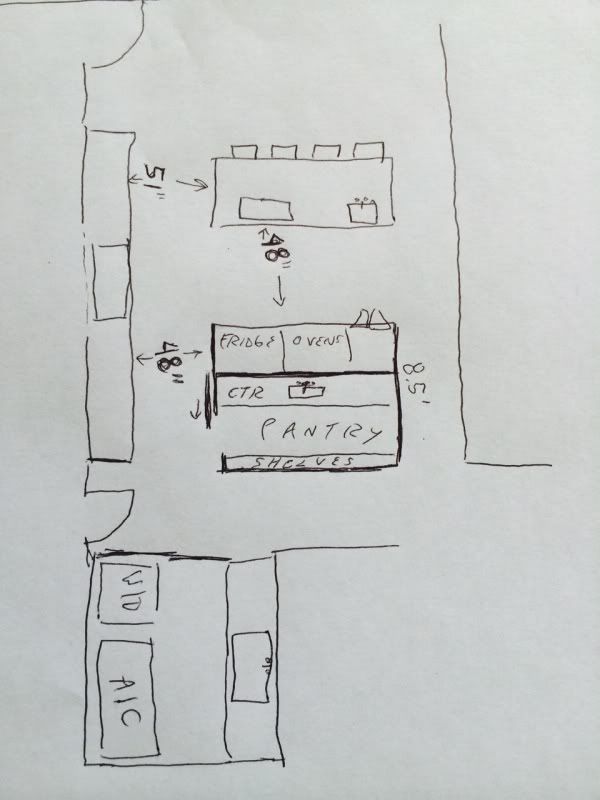 Current scenario/cheapest plan: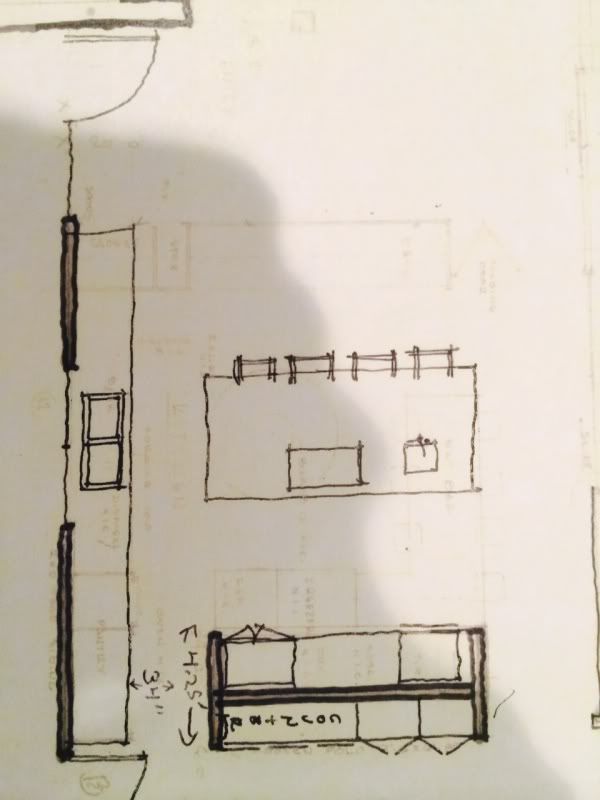 Unused space:

kitchen: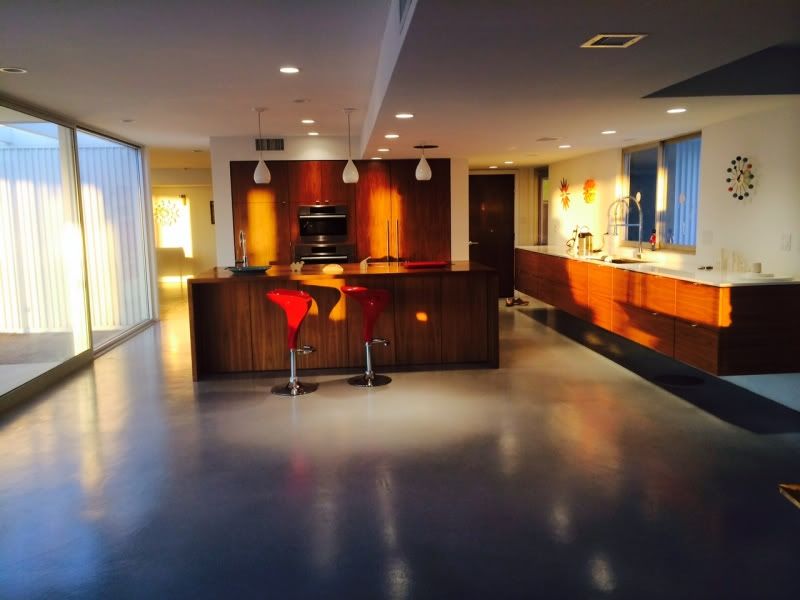 Where shelves will go in alternative plan: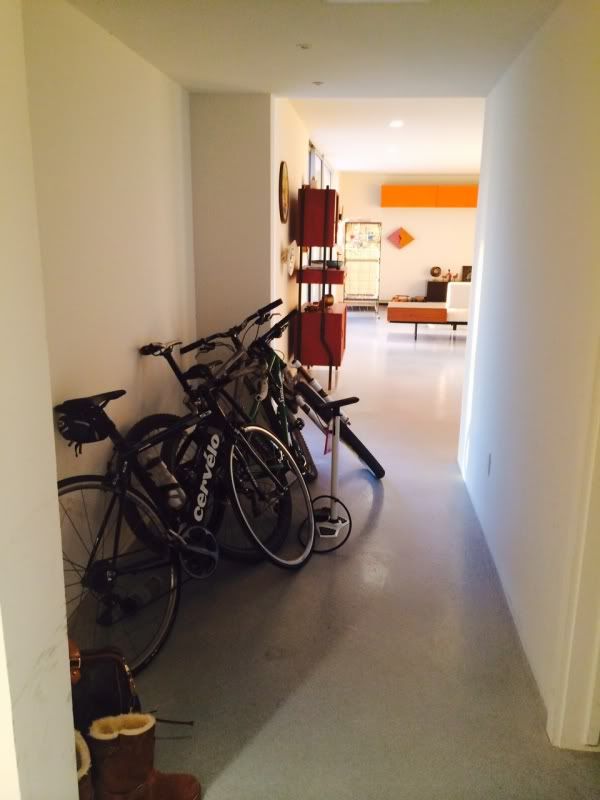 Cool cabinets I want to use somehow: :)

This post was edited by rockybird on Sun, Jan 12, 14 at 21:17