Foyer/Stairway lighting
Melissa-Kitchen
November 13, 2012
Hello!
I am trying to replace a terrible light that hangs in our stairway. As you can see by the picture, we have an open staircase that goes from the basement to the second floor. Right now we have a really dated hurricane type lamp that I couldn't despise more. Really anything would be an improvement. Have I mentioned that I don't like it? :)
My question is, what type of light would you suggest? I have a limited width, probably a maximum of 24 inches. My local lighting store suggested a chandelier. I'll post it in a different thread because I can't figure out how to attach multiple pictures.
I would appreciate any input.
Thank you!
Melissa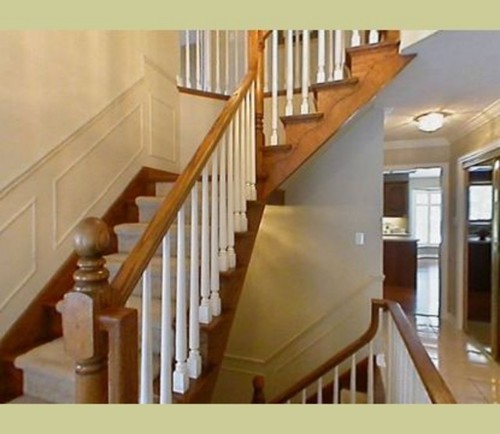 Here is a link that might be useful: Horrible light I have now