Help with lighting plan? Kitchen/family room open to each other
karenschaewe
November 9, 2012
Here's the space, at the top right is the doorway to the dining room and it is a major traffic path through the house: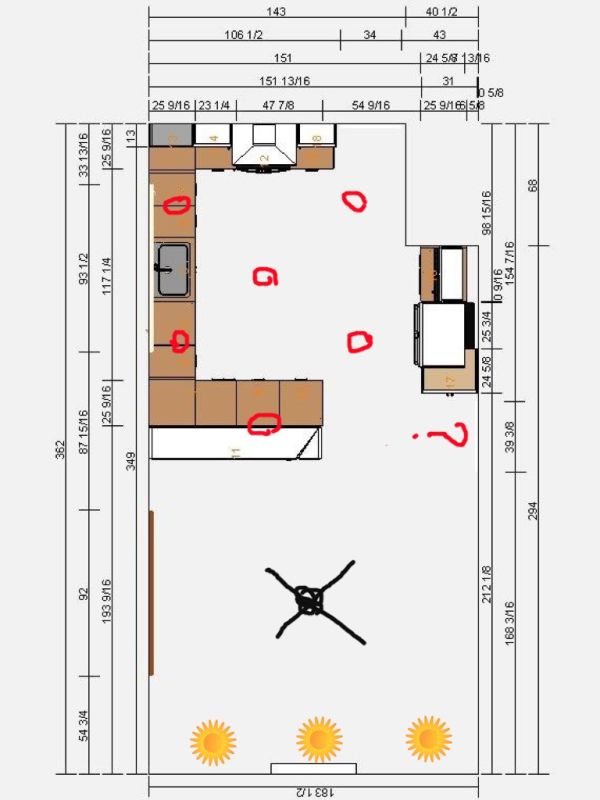 Right now the only lights are 3 recessed eyeballs along the fireplace wall, indicated by the sun graphic: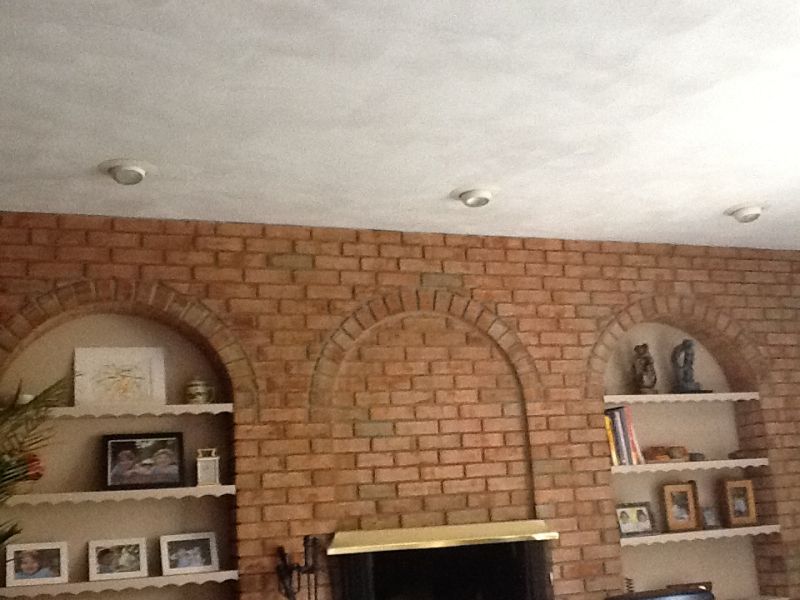 I want to put in a ceiling fan with lights in the family room as marked, will that be enough lighting for that space? If the sun is out we generally don't have any lights on, the big sliding door (faces east) provides tons of natural light.
And for the kitchen? I marked places where I thought pot lights should go. Thoughts? I don't plan to use pendants over the peninsula seating.
The question mark is where the door to the garage is, it is a very dark corner and I'm wondering if we need to put another pot light there or would that be overkill? Right next to that spot is my recliner and don't think I'd like a bright light shining down on me. The pantry cabinet opens in that direction so I know we need to be able to see well there, will the ceiling fan lights be enough? Seems like I'd be standing in my shadow.
Appreciate any feedback!