How does my garden grow?
Finally, it started out dry with 21 days of consecutive no rain. Then it started raining and I replanted squash, corn, turnips, beans. The deer found the garden. I tried Irish Spring soap, metal pie plates for noise, that deer spray. Yeah, that gave them a chance to wash up before they ate my plants that I had just sprayed. Ugh.
Anyway, I finally just ran a strand of electric wire and hit it with 8800 volts. They've decided I'm unfriendly and went away. Right now my garden looks like this, these are those 77 tomato plants right in front, some are small from deer damage but they are coming back.
This is from the East side of the garden, south end. Yes, I have two separate pieces of garden, separated by those three apple trees you see. Total, it's about half an acre.
You can see the peppers, cabbage, cauliflower, Brussels sprouts, some Taylor Horticultural Beans, sweet potatoes, October beans, corn, butternut squash and potatoes. Red Pontiac, white fingerlings and blue Adirondack, I'll have some colorful potato salad!
North end of the garden has Tigger melons, water melons, cantaloupe, fennel, dill, basil, rutabaga, turnips, beets both red and golden, white and purple carrots, Greasy Beans, Royal Burgundy beans, Pink Half Runner beans, Cherokee Trail of Tears beans, some swiss chard, pak choi, leeks, cucumbers, broccoli raab which has already bolted before I could even eat it and Elery's okra.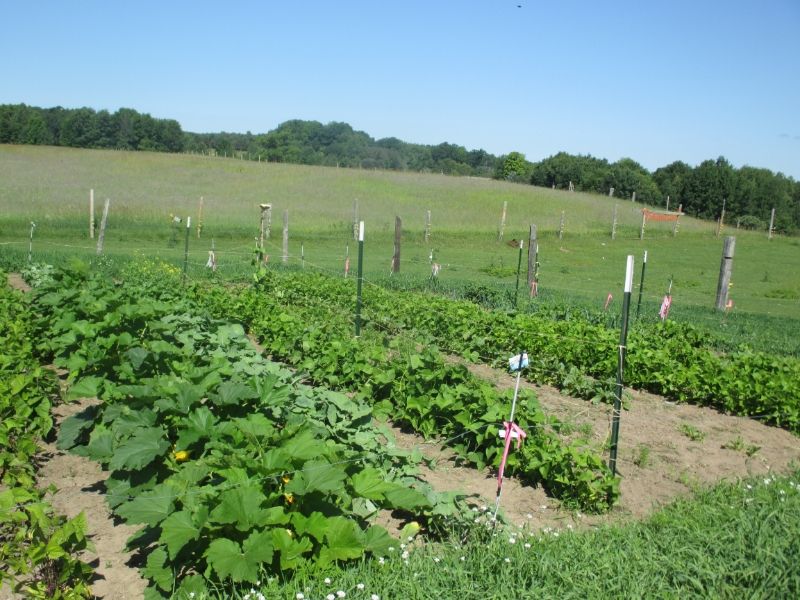 We've eaten some zucchini:
Some pak choi: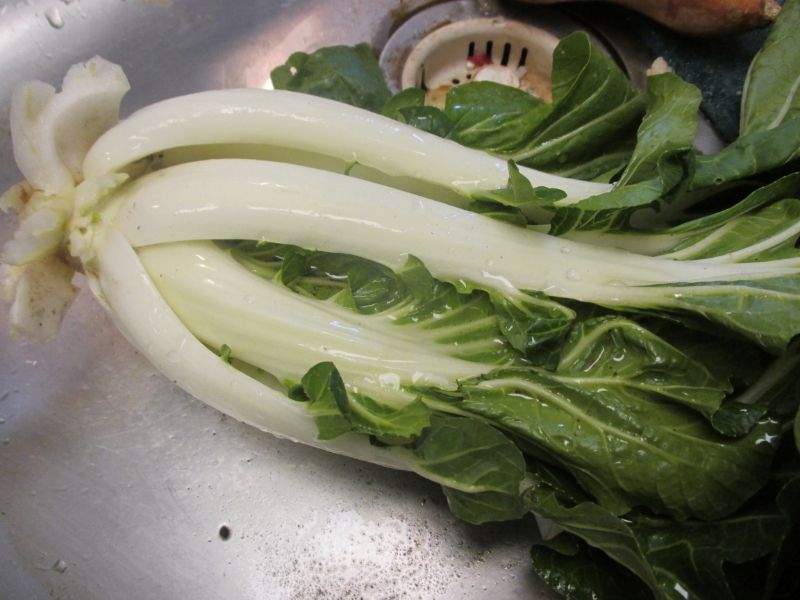 And today's harvest, 16 pounds of rhubarb, which I haven't taken pictures of because it needs to be washed, sliced and put in the freezer. I'd make pie, but Elery and I are both supposed to be on a diet, LOL.
I love this time of year, and I took every vegetable I could find, added some lentils and garam masala, a bit of sweet curry, smoked paprika and turmeric and made a vegetable stew. Elery had his over polenta.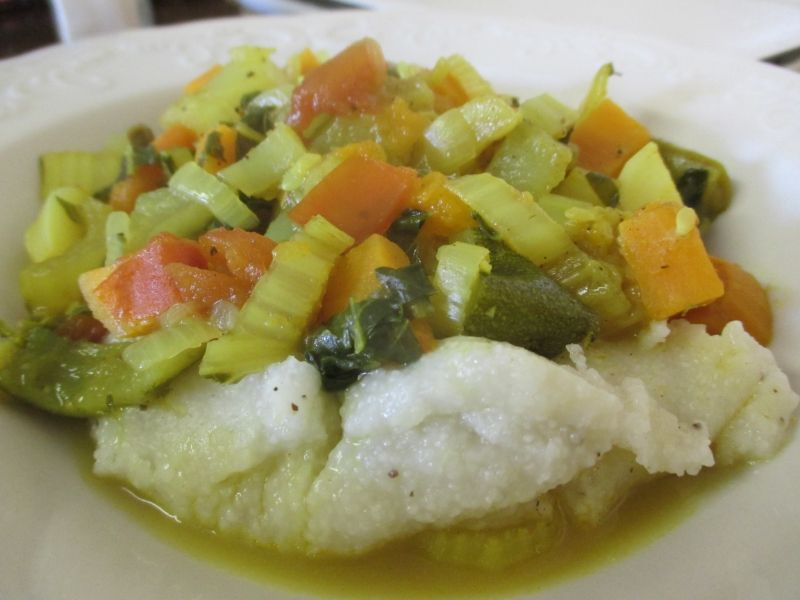 Oh, and I still need to finish up with the sweet cherries too....
Annie