Lighting Suggestions for Kitchen Remodel
kitchen2011
November 3, 2011
Hi -
Could anyone help me out on my proposed lighting for my kitchen remodel?
The trick for me is that the main functional area of my kitchen will have upper cabinets that come down to the counter. (Left and Right on the diagram). So there is only counter in front of the windows which obviously means "under cabinet" lights wont work for me.
I have planned two large pendants with glass shades over the island, and am thinking that I wouldn't also want pendants in front of the windows - too many things hanging down. I'm not a big fan of recessed lights for my 1935 colonial, but they seem to fit the bill for providing task lighting in front of my windows.
Since I am putting them there, I am thinking to add the two shown in front of the door which will light a retained original glass front built in, and perhaps two more (not shown) at the bottom of the drawing to light that aisle. That little run has regular upper cabinets so under cab lights would be possible there, but it's not a prime work space, so I don't know that I need them.
I haven't found a local shop that has someone who will take more than a cursory look at this, so I'm not feeling confident that this is going to be enough light, and I'm wondering if there is anything that would look less modern than the recessed and still provide the task lighting I need. And of course I'm open to any other suggestions as well.
And just FYI, my cabinets are all built already, so the layout of the kitchen is fixed.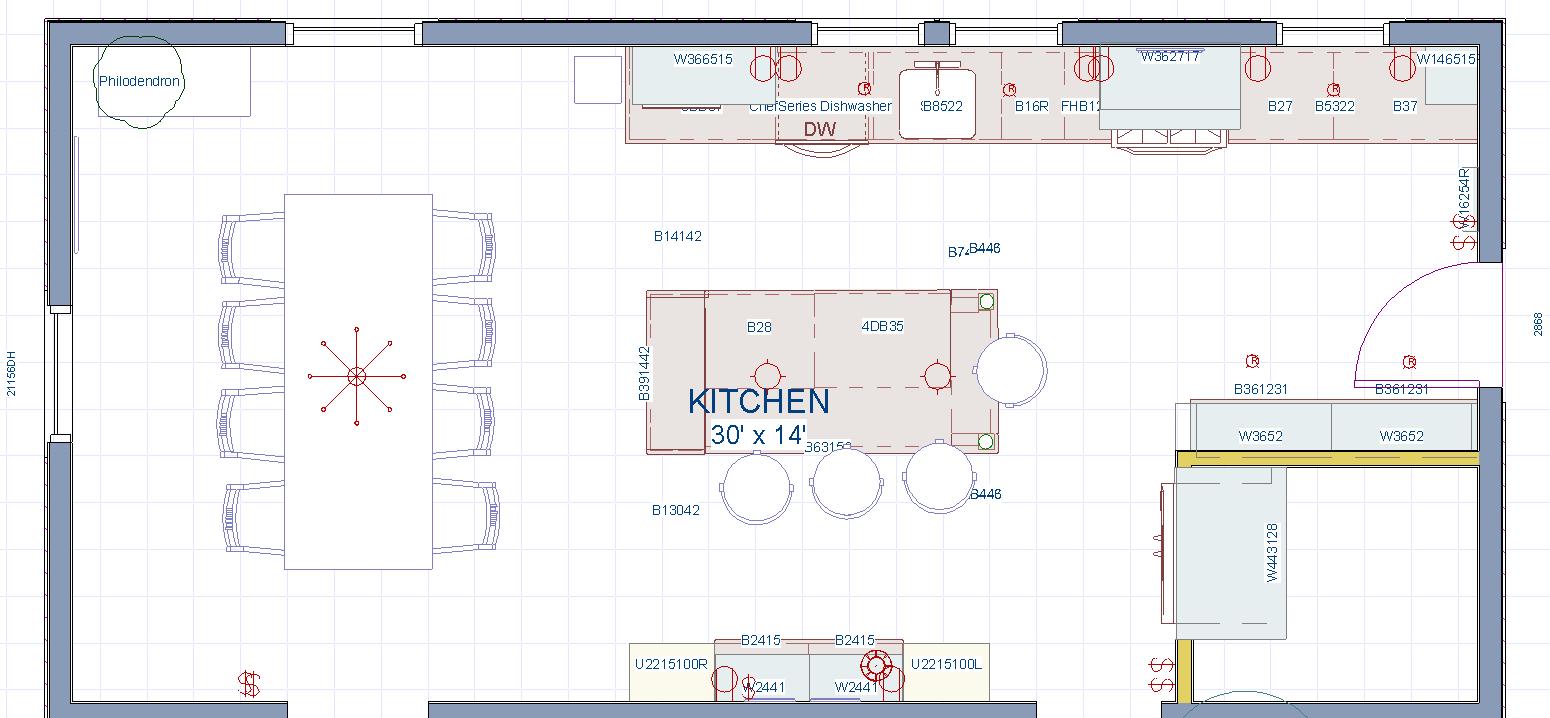 Here is my floor plan