Rug help
I kind of got myself into an expensive pickle on my rug choices.
Long story short, I need to match the round rug in the back of the LR, to a rug I want to replace in the front of the LR.
Here is the round one which has to stay.
Below is the only picture I could find but it shows where the other rug will go. It will be centered in the front of the room, in front of the sofa. Ignore the stuff on the coffee table, it's all gone.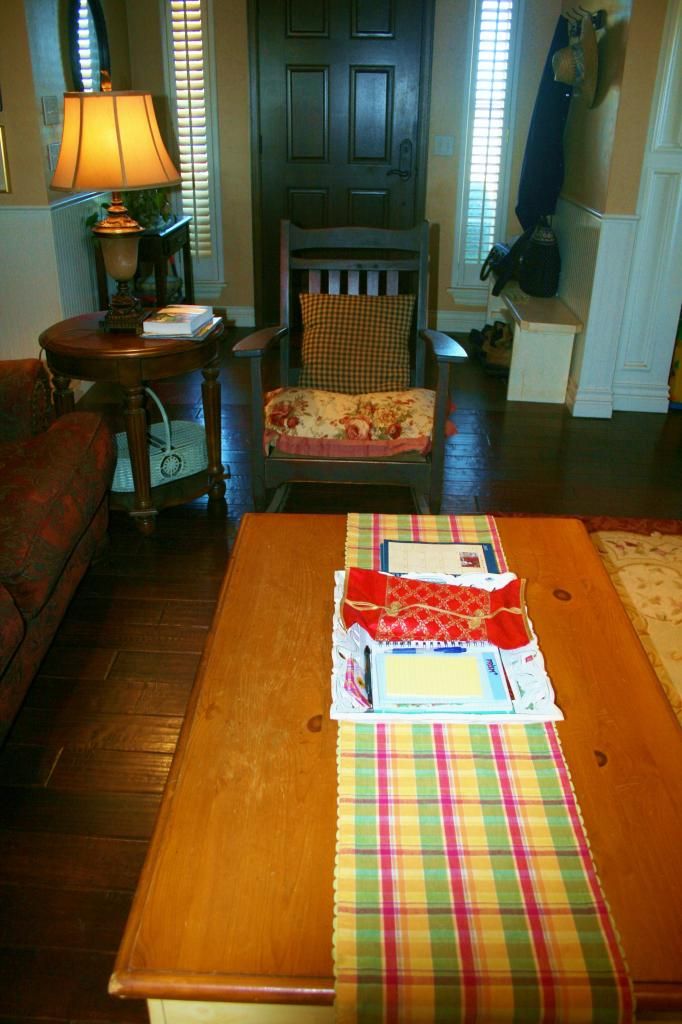 Now here's the problem. Although there is a lot of teal in the persian, I don't want teal to be a main color for the new rug. There is rust in the persian which matches the sofa.
I'm stuck on color combinations. The rugs need to blend even though you can't see both of them at once.
What colors would you suggest for the front of the room? I really don't want blue, but am I stuck with it? I have no accessories in blue, nor do I want any. What a mess I made!
Again, I can't get rid of the persian.