Pendants like these?
wwwonderwhiskers
October 3, 2013
Hello. Does anyone know where we can get Pendants like this one shown here?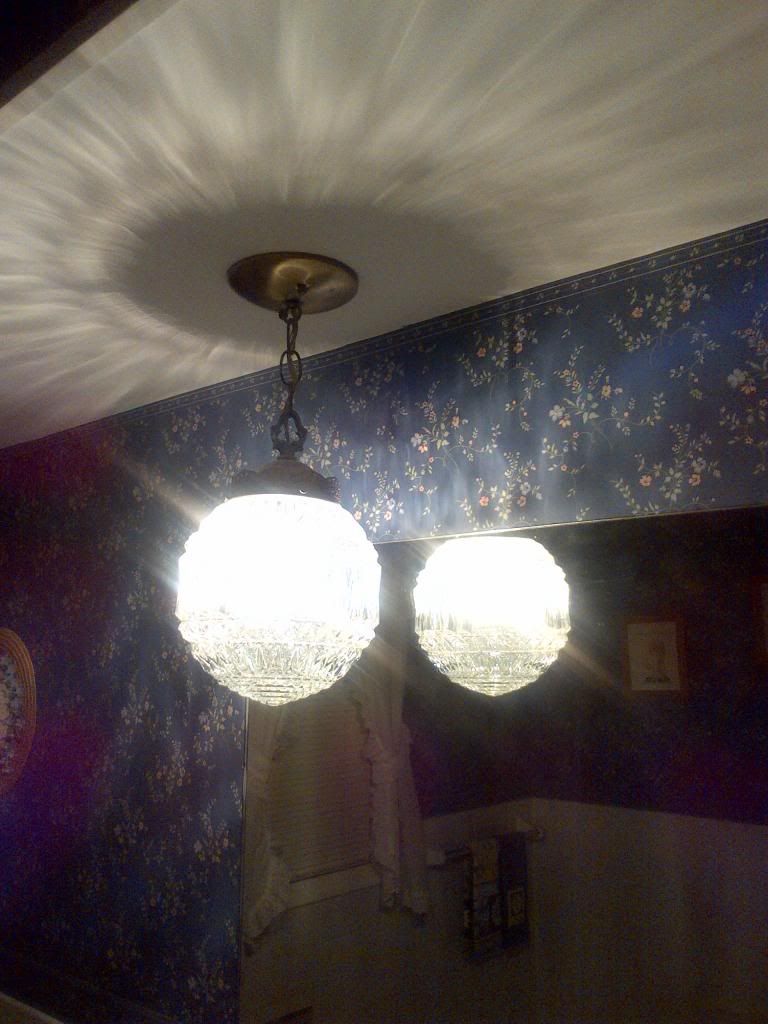 This picture is of one pendant, which is a set of two at my Mom's in her bathroom. One of them does not work any longer. When we tried to repair, something broke, and we are unable to get repaired.
We would like to re-use the GLOBES, and just find new, updated hardware / electrical to mount, and attach these lovely, kinda heavy faceted glass globes from the late 1960's, early '70's.
We have searched Progress Lighting, to no avail.
I have measurements on the globes, so we can run with that.
As close to this style & finish would be great, but we are almost to the point that anything which hangs from the ceiling, that can manage a 3 7/8" opening for globes, would work!
Since you wonderful folks were so helpful to us while we were building our home 2, 3 years ago, I thought we'd reach out again to see if you had any sources for getting lighting like this.
BTW, we are footing the bill. Would like simply quality lighting. (Saw a lovely pair of crystal ones last week on Horchow, but of course they were like 1100 each on sale. That is NOT in the ballpark, in case you were wondering)
THANKS MUCH!!