Not-nearly-done-but-since-you-asked pics
breezygirl
January 13, 2012
Thanks to everyone who keeps asking me for new photos of the kitchen! We still have miles to go, as you can see.
Not done:
light fixtures
tile
knobs on uppers
pantry door handle
drywall repair around outlets
paint
stools
kitchen table, banquette, chairs
DR chandy
DR chairs
Excuse any dirt or mess you see in the backgrounds!
Details
Perimeter: Carrara marble, honed 4cm
Island: Black Walnut
Custom Cabinets: Cornerstone Cabinetry, painted BM Simply White
Hardware: Restoration Hardware Aubrey pulls, 4', 6' and 8'
Rangetop: 36' 6 burner Capital Culinarian
Hood: Rangecraft, Viser model
Fridge: KA built-in
MW: Sharp 24' drawer
Sinks: Blanco silgranit in metallic gray
Faucets: Hansgrohe high-arc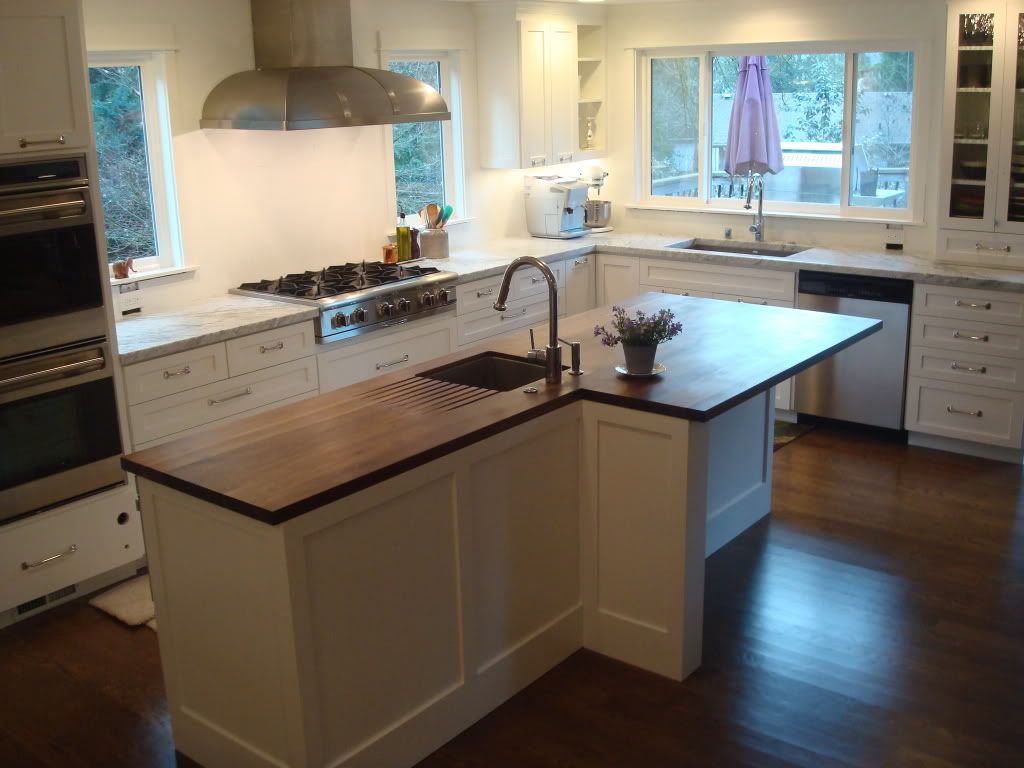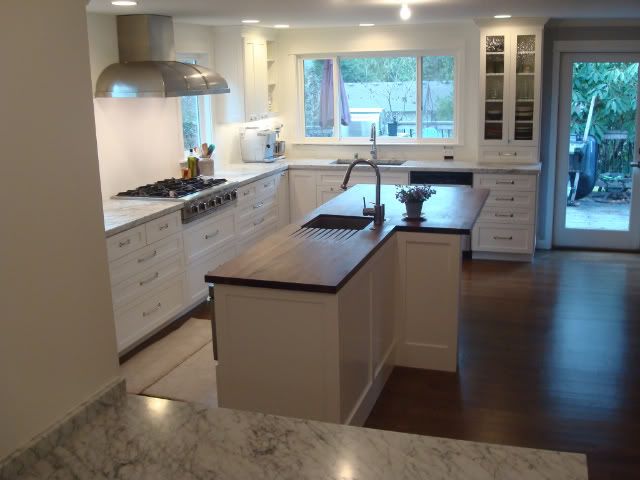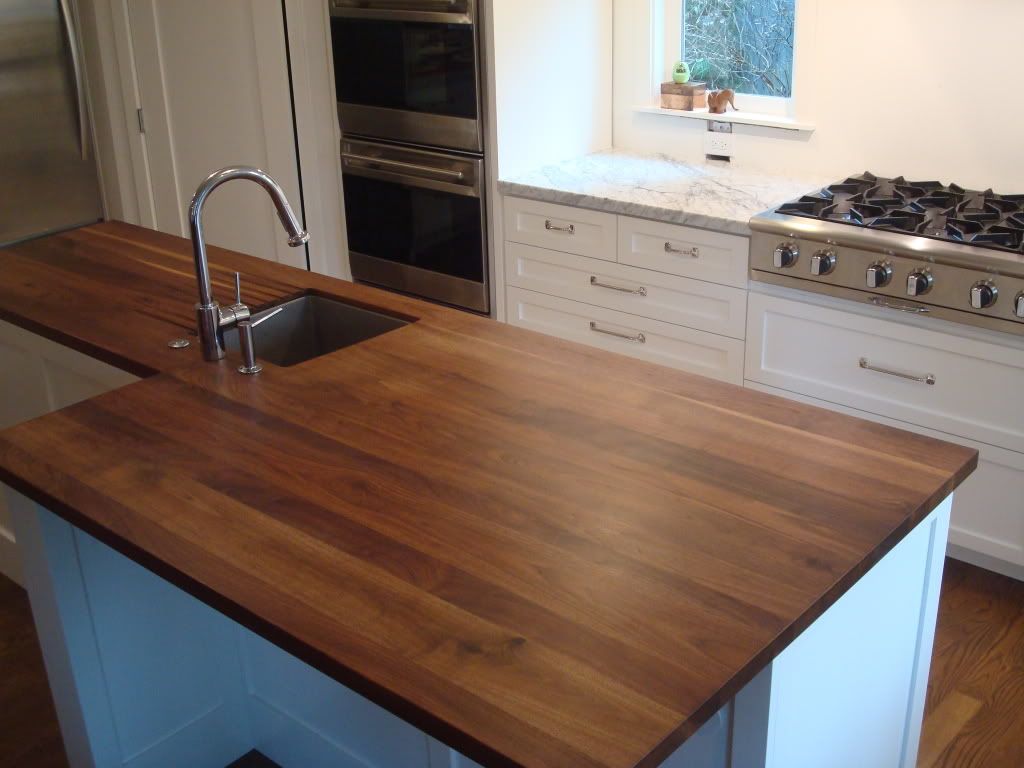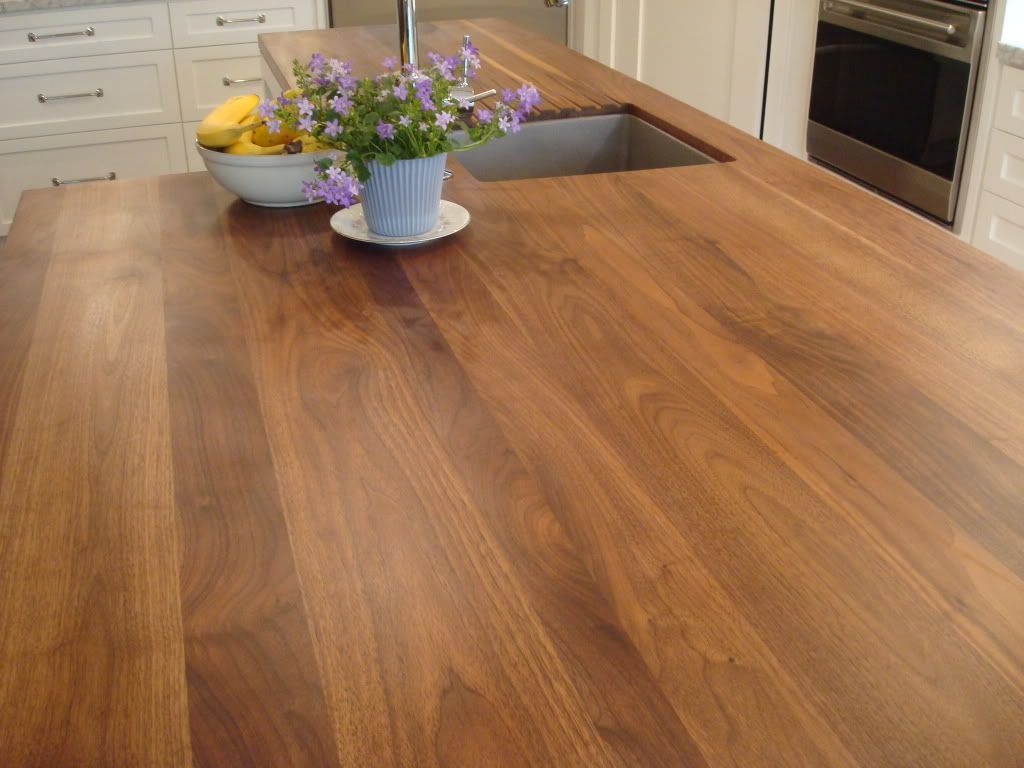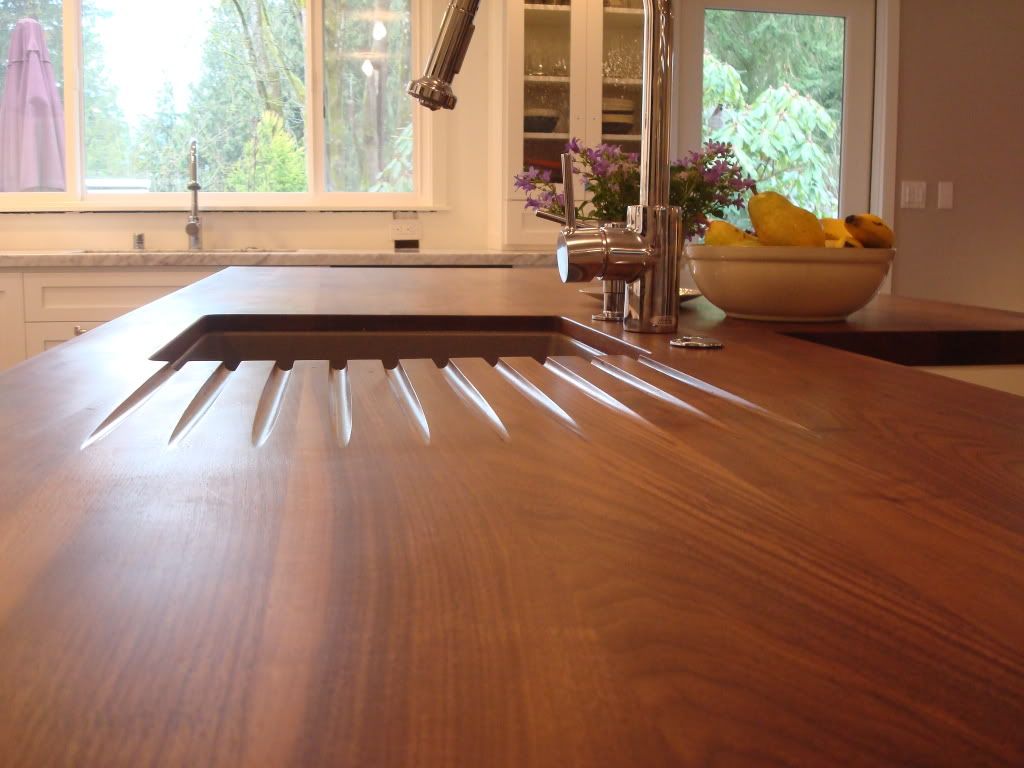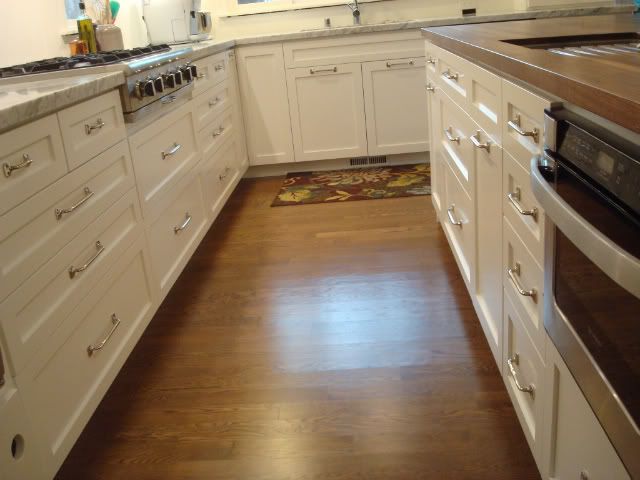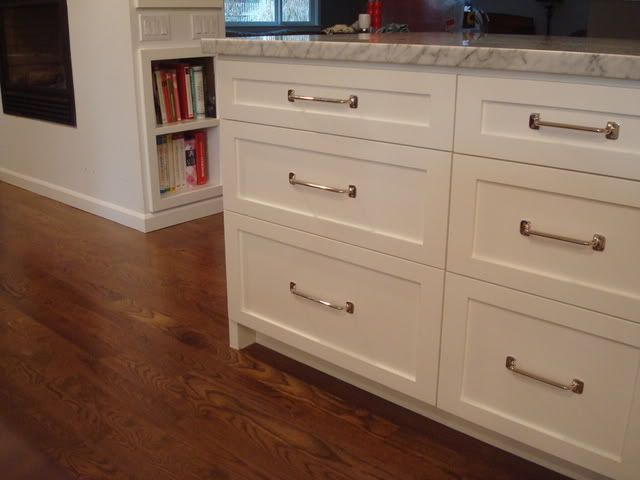 From the Dining Room.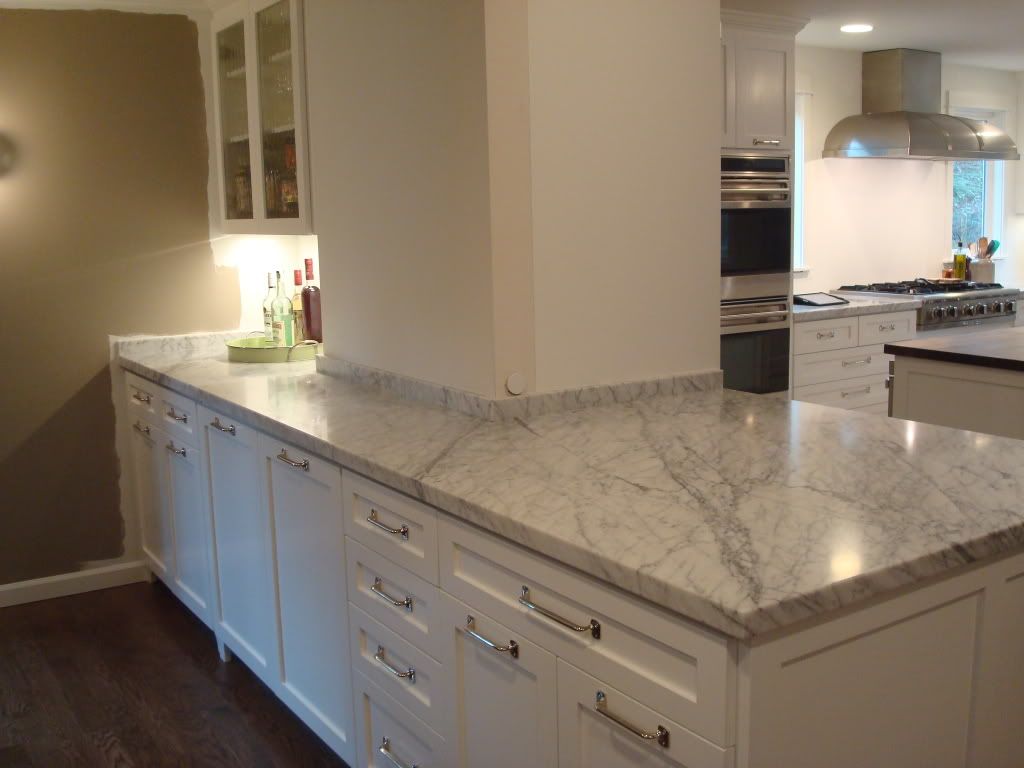 Closeup of beverage serving area. (Wow, that's a lot of booze. We're really not alcoholics!) We entertain a lot so I plan to set up beverages, which end up to mostly non-alocholic, here. I rotated this in photobucket, but it shows here the other direction.
I bought these pendants on sale and plan to do a DIY mercury glass technique on them to see if I can cut the glare but not make them look cheap. If they don't work, then I'm not out much and will continue the hunt.
I'll put a link to my photobucket album with more pics. My flickr account was full so the album will only have pics since we moved back in.
Oh, and I said I'd post some pics of the new cats, too. That's next!
Here is a link that might be useful: more pics