track/spot lighting in tiny kitchen
Crossposted from kitchen forum
I'd like to replace the boob lamp in a very small galley kitchen (5'8" x 6'9") with IKEA spot/track light.
Do I need a 3-spot or 5-spot fixture?
The 5-spot is 52" but can be arranged at angles.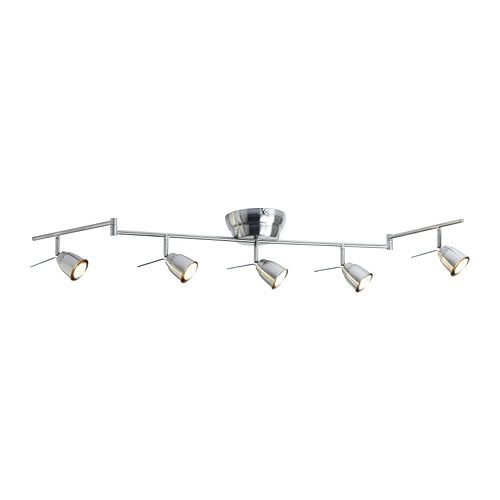 The 3-spot is straight and 28 inches long.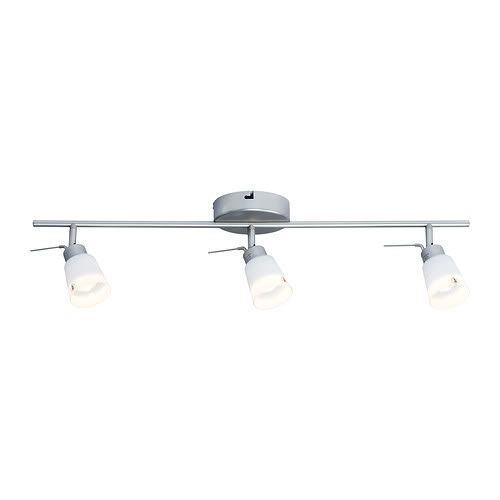 or a 3-spot in chrome with low energy bulbs
Sorry this image is no longer available.