Pendant lights -- How many? What size?
We are remodeling our kitchen and will be eliminating our eating nook when we put it in a large (4-1/2' x 8-1/2') island. Since our eating nook was cramped, we will be eating our casual family meals at one end of the island.
Here is our sketch, for reference. The island size has changed a little, and there is now a prep sink in the island across from the fridge. Seating will be on the sides and end toward the family room.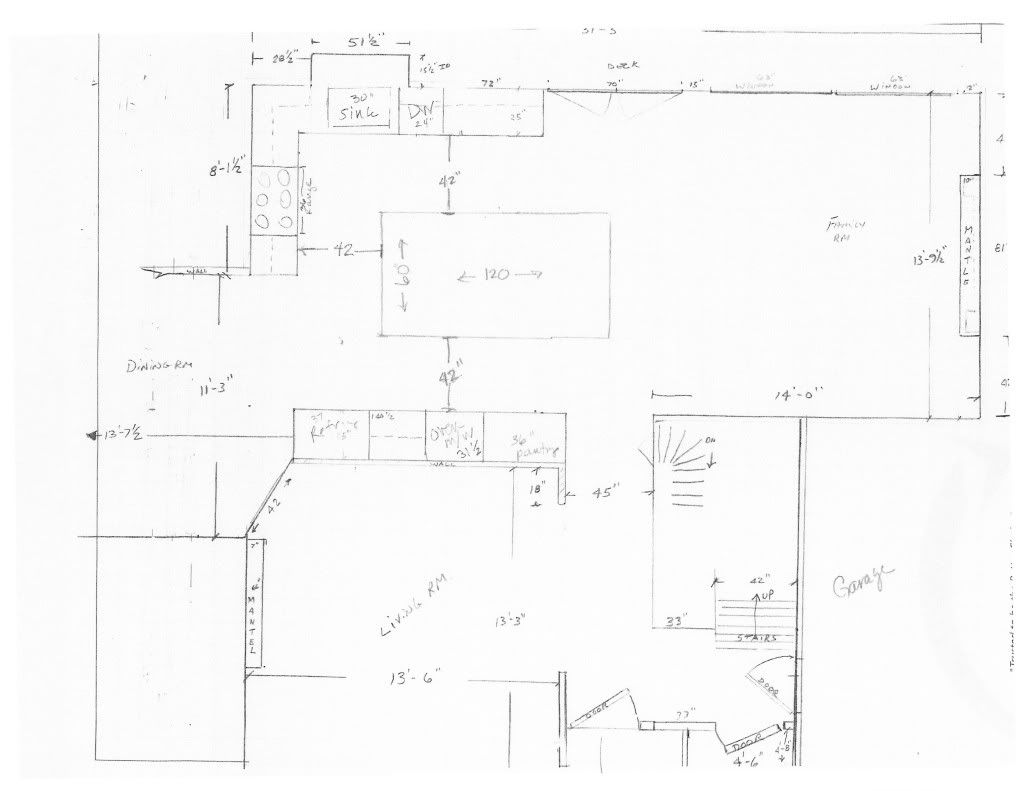 We will be having recessed lighting in the kitchen (no lighting plan yet), and want to hang pendant lights over the island. Is there a "rule" to follow regarding how many lights should go over a certain sized island? Recommendation from you experts out there? How about input on the appropriate size of the lights?
It might be helpful to know that we are going for a "classic" and "timeless" style kitchen.
Thanks in advance for any advice you can share!