A huge bargain beautiful Craigslist Doozie!
To de-stress from work, I often peruse Craigslist in the evening. My eyes bugged out last night when I saw a fuzzy picture of what looked like a La Barge table. Long story short, it was, and it and the mirror that was hanging above it are now mine, for $75. Don't know who makes the mirror, but it's heavy and beautiful, with hangers on the back so it can be hung vertically or horizontally. It's beveled and 23.5" x 20".
I looked up the table, and 1st Dibs has a pair of them for $1800 at the link below. Table is 40" long, 13" deep, and 27.75" tall. The glass is perfect with not a single scratch. It's just as it landed in my pantry. I did clean the glass, but have done nothing to the brass. The last pic of the mirror was taken by the seller when I asked for a close-up of it.
Happy dance! Please excuse Riley inspecting the mirror.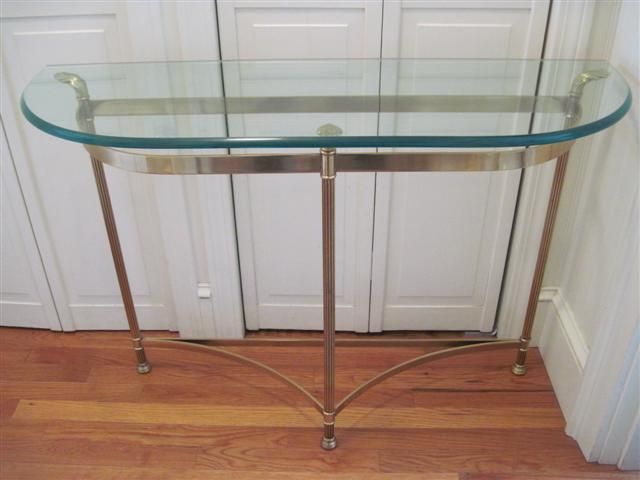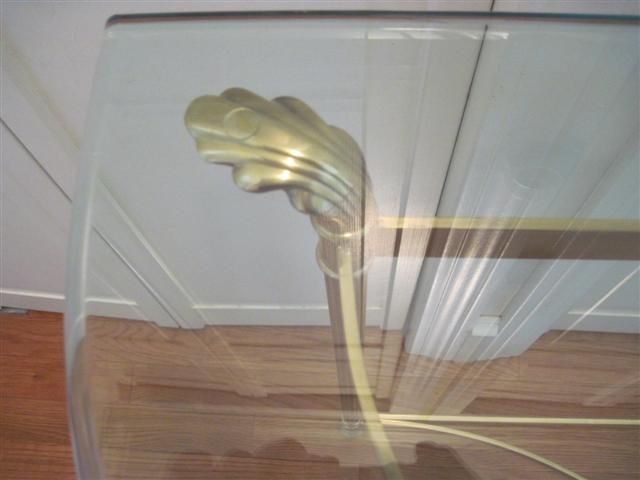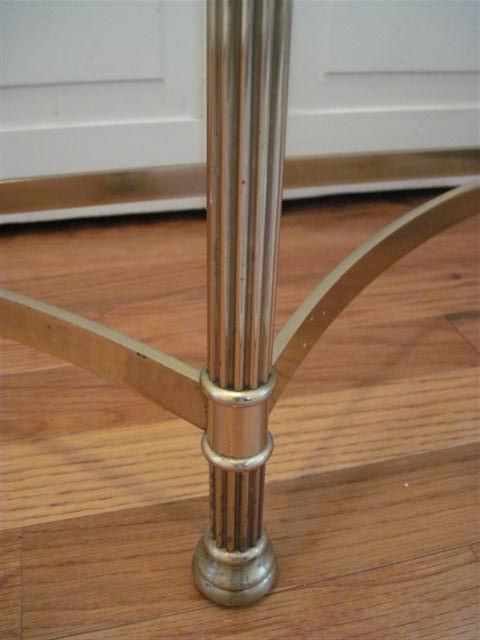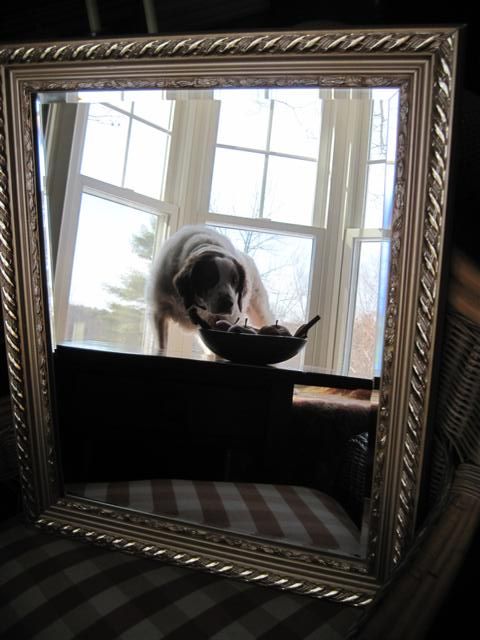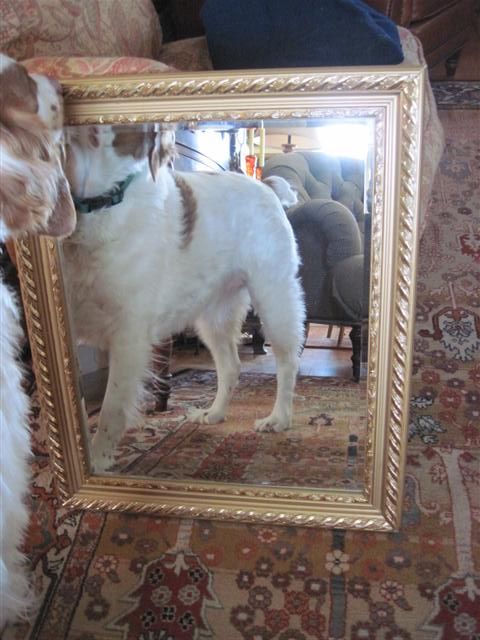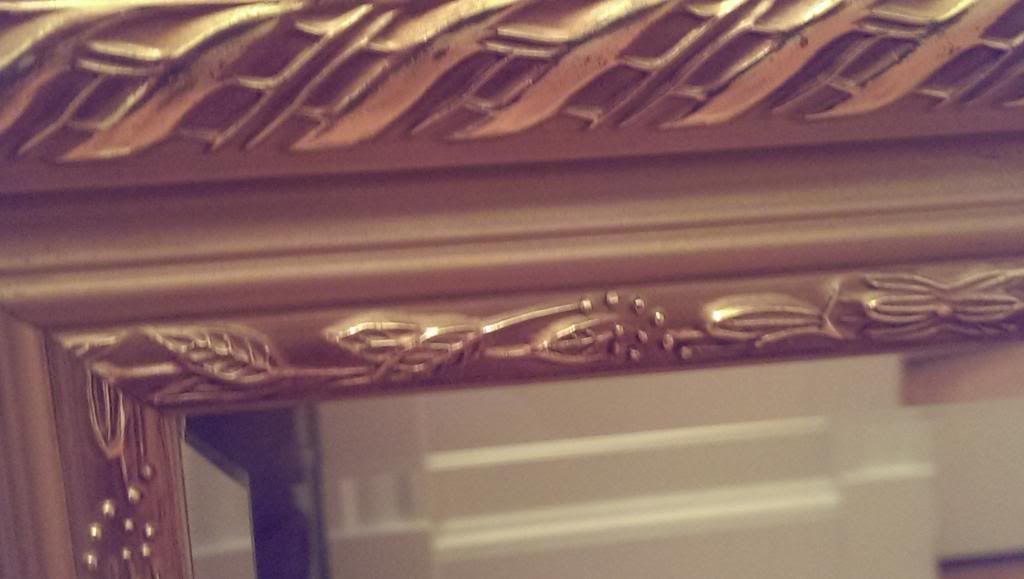 Here is a link that might be useful: Pair of LaBarge Italian Brass Regency Style Demilunes