What are these exterior entry fixtures?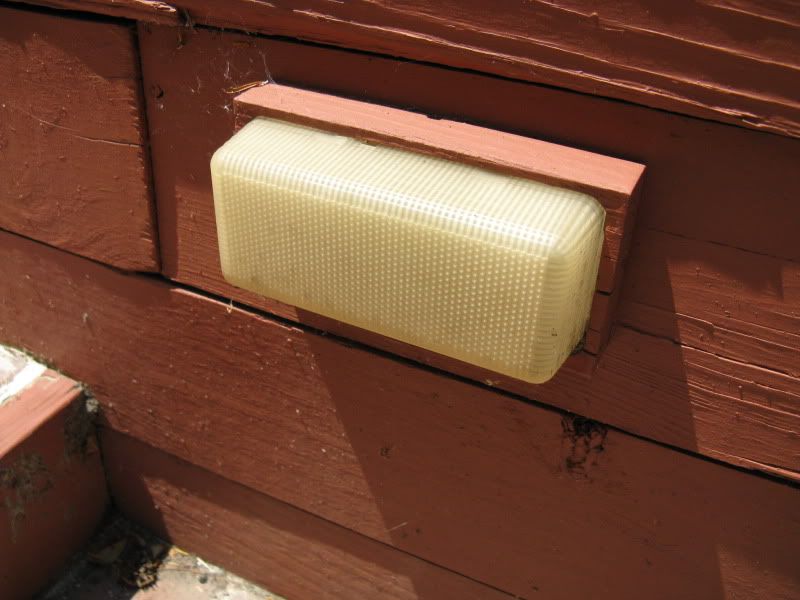 I hope I am in the right place here, please point to me in the right direction for an answer i Im not!
These are on my house mounted on the outside entry stairs. There are about 6 of them and I've only seen evidence that 1 actually works. I can't find a switch for them in the house, or a solar panel but 1 works and I don't know why.
Can you replace those bulbs? Can the units be replaced? the house was built in 72, but Im guessing the lights are newer than that. It would be very handy to have lights on the stairs, how to make them work?
TIA