Help with Foyer Lighting (pic heavy)
sparklekitty
July 11, 2010
I am looking for recommendations for clear glass lighting or any other that may work in my foyer, particularly the main light as you walk in the door. I have three lights that are all visible in my foyer, photo below. I am trying to link them together, keep with a period feel but would be happy with something that just touches on it but is more modern. There is stained glass side lights on either side of the door as well as a bunch in the bay window at the landing - yellow, pink (yes pink) purple/blue) which you can sort of see in the foyer photos. The house is turn of the century, I like school house but my husband doesn't like the opaque glass lighting and neither of us want the extreme box-mission style.
The main light will dictate the others - it should be say 8-12 inches in diameter and drop between 12 & 18 inches (little more or less fine.) We have 9 foot ceilings so probably could handle a little more drop. The others may be smaller and shorter.
Here are some examples of things I have been noodling with. Any feedback on the ones below or other recommendations. My fantasy is a clear glass schoolhouse globe with a Edison or bottom chrome bulb, but have not been able to find it (only opaque.) Also want to be south of 4 digits and ideally less than 500, but would consider more if it was fabulous (and would buy less expensive smaller fixtures for other spots.)
Love this Acquatina, but expensive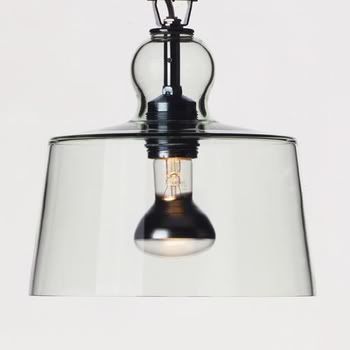 Here is a schoolhouse electric option - but don't love the shade shape (I would make it a pendant, not a flush mount.)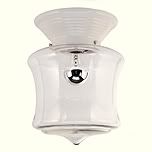 Cute mega bulb, but may be too mod?
Scavo, in another direction but I worry the style is a little off (love them, had in another house.)
Foyer Stairs - to see style, above landing is the 3rd light.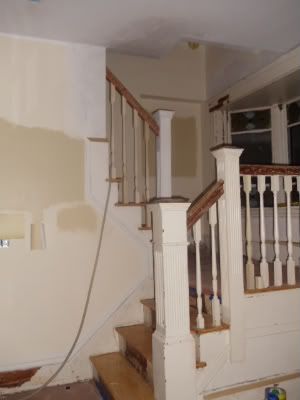 Foyer from front door, red balloon is "light" 8" in diameter with 15" drop (could go larger and drop a bit more.)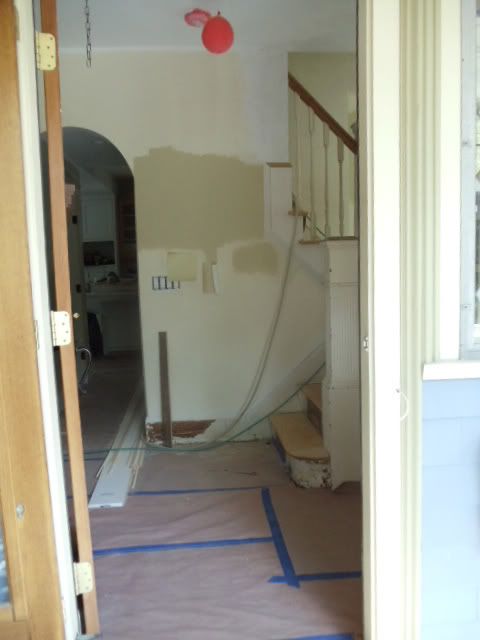 Foyer from living room, you can see the third light location junction box on upper right of photo.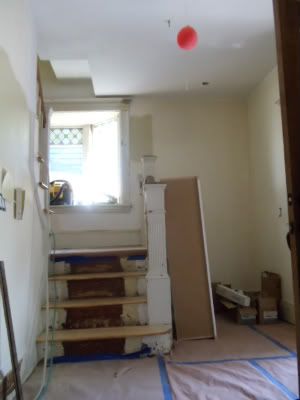 Posted at lighting and home decorating. Thanks!
Here is a link that might be useful: Photos of foyer & other lights