Please critique lighting plan(s)...
Hi,
We're renovating the back of our house and have some preliminary plans by our architect. I know next to nothing about lighting (but am trying to educate myself by reading your informative posts on this forum), and would really appreciate your feedback. Here are the plans: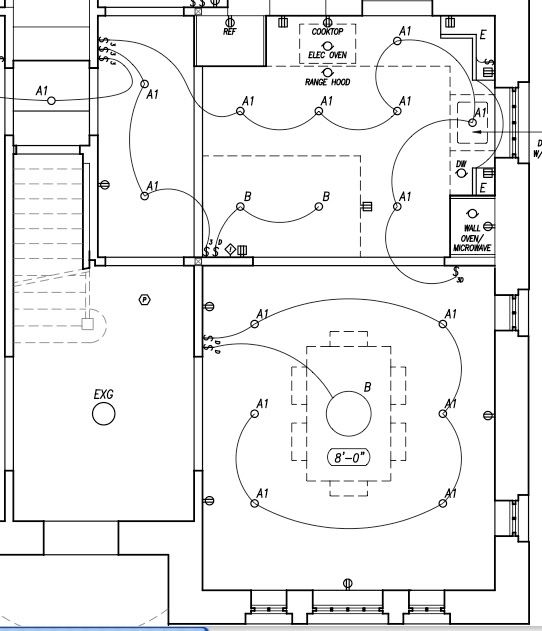 "A1" stands for 4" recessed low-voltage downlight by Halo with white adjustable baffle. "B" stands for pendant fixtures. "E" stands for low-voltage linear under-cabinet lighting with remote magnetic transformer by Seagull.
The area opposite the stairs is kind of a pass-through bar area with counter between the kitchen and living room.
This next image is the part of the house directly north of the previous area: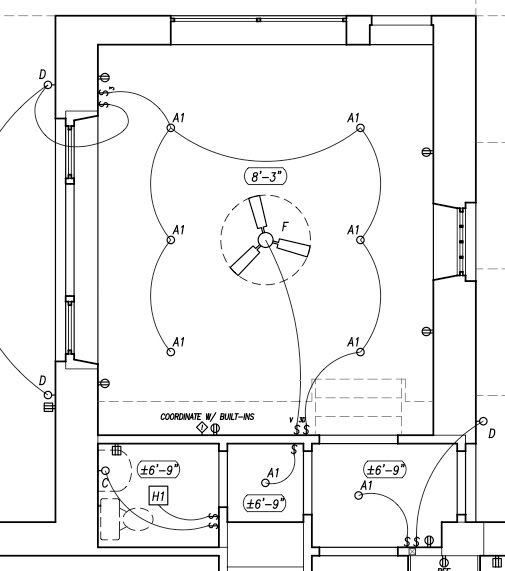 The area at the lower right is an entryway from the outside. Next to it is a walk-in closet/powder room. The large room will contain one, possibly two, grand pianos, and will be used for practicing, reading, listening to music...
What do you think about the number, type and placement of fixtures? Would it not be wise to have two lights on either side of both the sink and stove? Should the music room have more lights?
Any advice gratefully appreciated!