Lighting Suggestion for Wall Niche?
TXBluebonnet11
June 24, 2013
We are building wall niches similar to the one shown here:
We would like to add lighting underneath the top of the niche, but we will need something small. Something similar to this: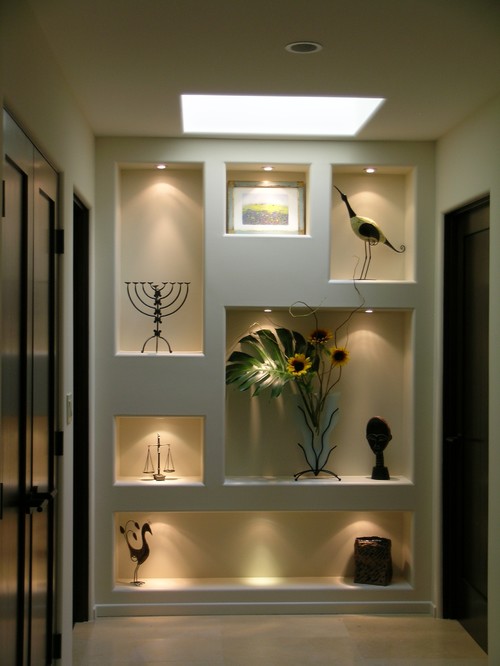 Contemporary Hall by Palo Alto Architects & Designers Tali Hardonag Architect
I am not sure what to buy. Can anyone make a recommendation? We have purchased Ecosmart LED 575 Lumens, soft white, 2700K recessed lighting throughout the house, so we would like something consistent. Thanks in advance for any suggestions.