Farmers Market Report
We did it! We had a little booth for the first time at one of the farmers markets here. We didn't have a lot but we did sell most of what we had. It certainly was an experience.
I'll add pictures that I took, right after we got set up and before it was opened. Not all the people with booths were there yet either.
I would have had more baked goods but I ran out of time, I'll do better next week.
I only had two kinds of jam, strawberry and black raspberry because I only wanted to take jams made from fresh (2012) local fruit. I'll pick red raspberries and make jam on Monday. The booth next to us had about 50 varieties of jam and jelly, most from fruits that haven't come into season here yet. She even had cherry coke jelly, not something that interests me. :)
I had Asiago Bread, Cinnamon Swirl Bread, Cherry Hand Pies, Cinnamon rolls, and Sun Dried Tomato Pinwheels.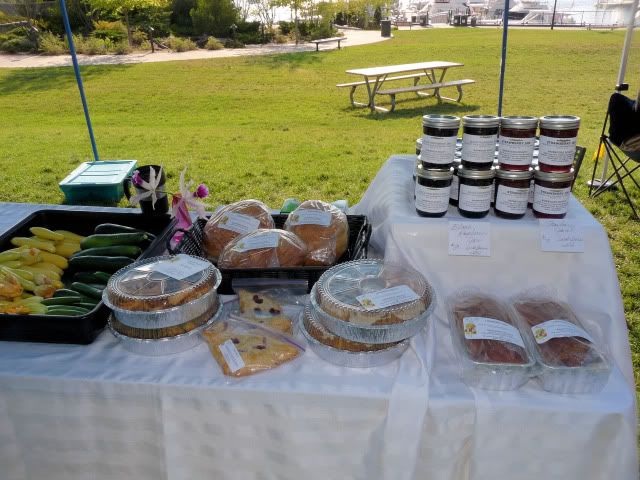 Looking down the row...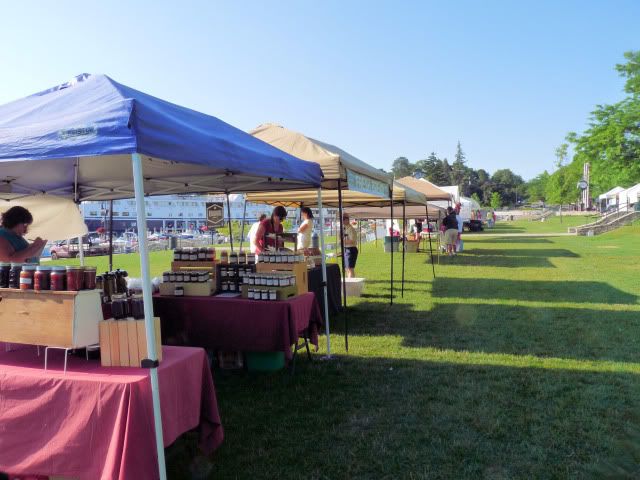 The back of the booths that were in front of us, along the sidewalk.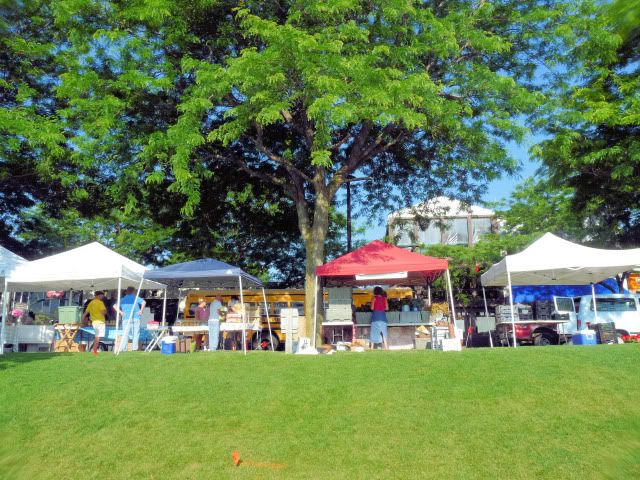 My friend David, he's doing the produce and his garden is just getting started. He'll have much more ready next week too.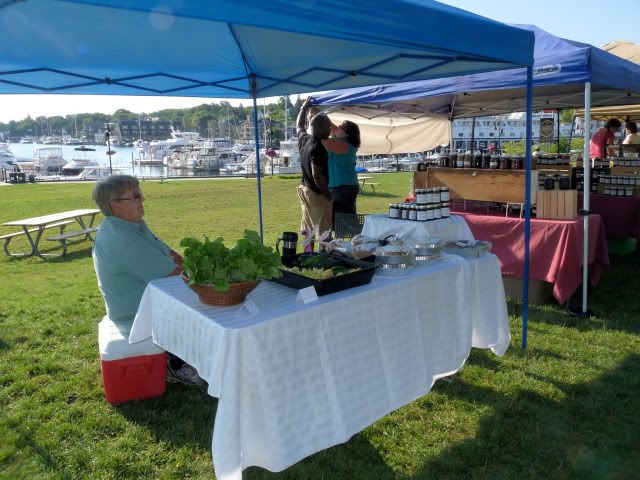 The view behind us. Hard to see because of the landscaping, but there is a large harbor master's building (restrooms!) and a water park area for kids that has the big water jets that shoot water up into the air.
The Great Lakes cruise ship in! Charlevoix is now one of their weekly stops. Both the people on the cruise ship and those from the private yachts seem to really like the farmers market. I sold to several..
I won't bore you with weekly pictures but I thought you might be interest in seeing a very unique farmers market.
Nancy