Rewiring oldish pendant... need some help
I bought this 1970's light from craigslist: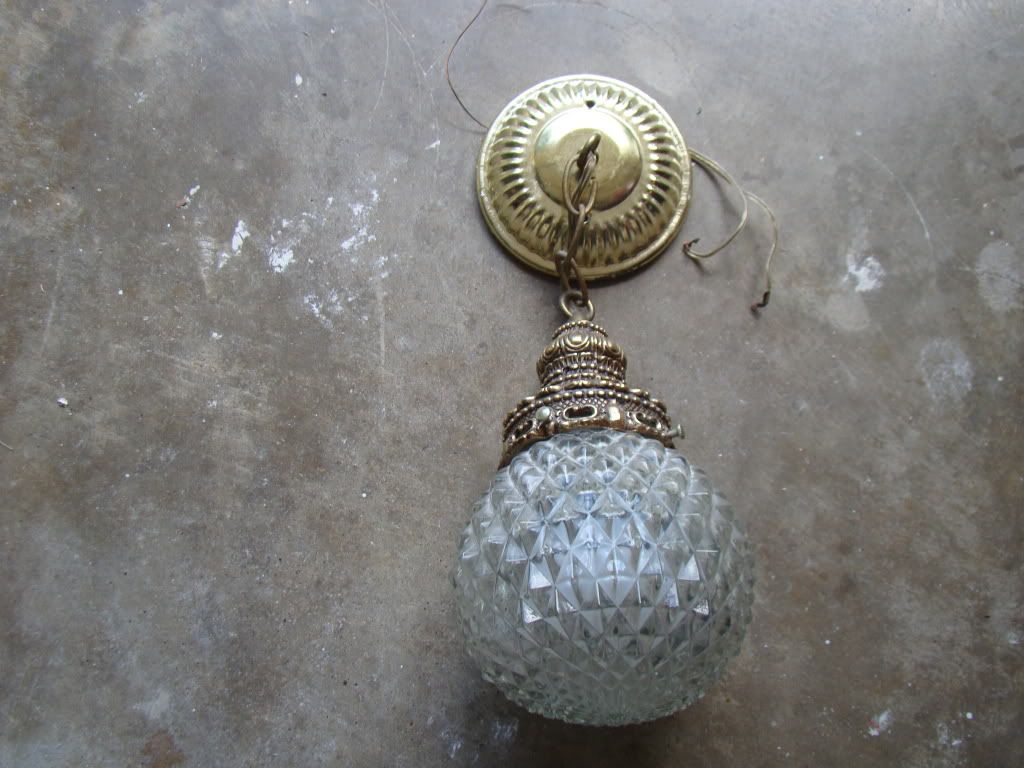 I'm planning to put it over my kitchen sink, but it's too short. I've taken it apart. Initially I thought I could just rewire using the original porcelain socket, but the wires are not screwed down, they are permanently crimped.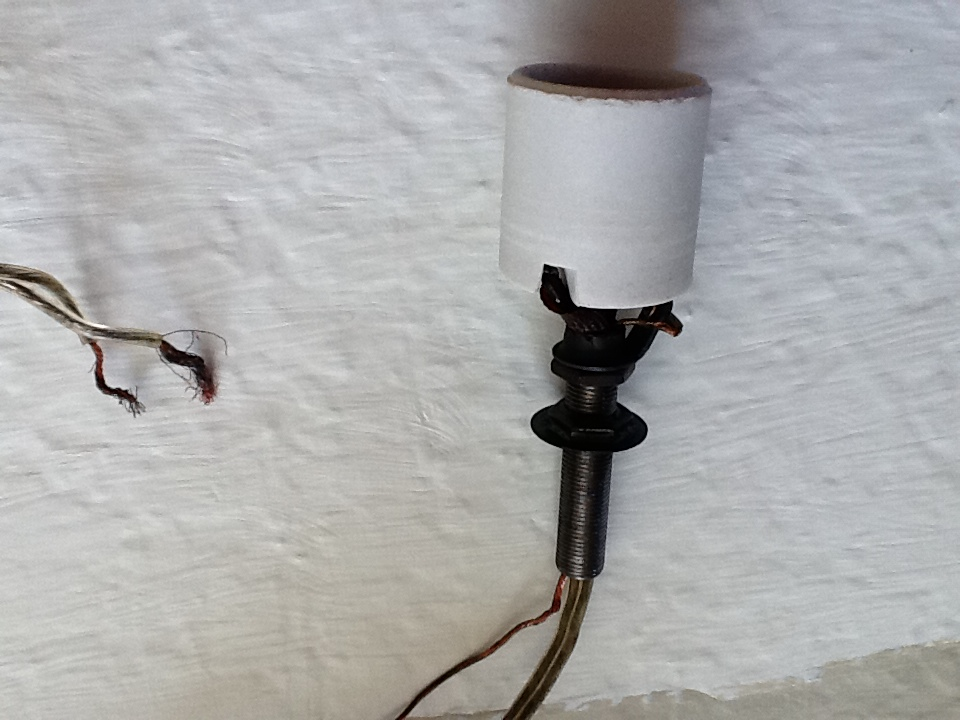 So, I've bought a new socket and got lamp wire. This part is all fairly easy. My problem is the grounding wire. The old fixture had a bare copper wire as shown above on the left. I assume that this is still required for pendant lights, but I can't seem to find bare grounding wire in this gauge. I saw the big kind and the green wrapped kind at Lowes, but that's it. I called for help at the store, but the guy said to just strip the lamp wire and use that. That seems a bit suspect to me. Is this what people do? Or do I just need to keep looking for the grounding wire?
Thanks!