Ever heard of these lights? Pus lumen calculations.
So my contractor wants to install Cree LR6-1000 lumens in my kitchen remodel. I went to my local lighting store to check out the colors offered. In the process, the sales guy mentioned that they are phasing out carrying Cree due to dimming problems. He really liked Liton lighting LRELD602 instead. I have never heard of them, and couldn't find much reviews online. I definitely want them to be dimmable, and need to have this finalized.
Here's my kitchen with where I plan to put the lights. I see on this forum that kitchens should have around 35 lumens per square foot, but as many as 75 on some online calculators. This would put me at either 5,000 or 10,000 lumens needed which is a big difference.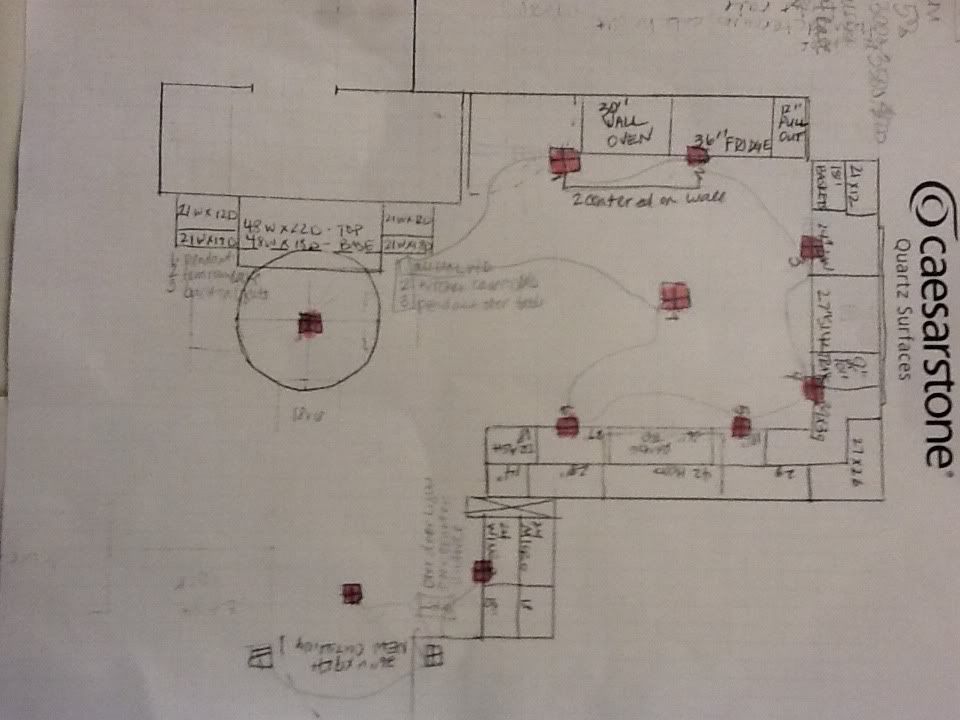 I am planning on the Philips eW UCL, which would give me around 3,000 lumens if done in the 4,000K. I definitely need way more light than I have now, but don't know if I should step down to the 800 lumens.