Is track lighting 'out'? (pics!)
Hi all! DH and I are fixing up our first home, and our situation is in the family room - it is a large addition at the back of the house and nicely spacious(35' x 20'). But because it IS at the back of the house it gets the shade of our terraced backyard and none of the sunlight from the front (west facing) front.
The roof is flat with no crawl space above it to hide pot/recessed lights like I would love to do otherwise. So DH says our only option is (1) stick to table & floor lamps (which only give off a "glow" as is) or (2) install track lighting and hide the wires along the length of the exposed beams. Of the two I prefer the track because of the direction of light they would provide, however is track lighting "out"? What are the pro's and cons? Should we just stick to lamps?
Here are some pics of the room (please excuse the mess, these are before we'd settled in):
In the middle of painting the beams white: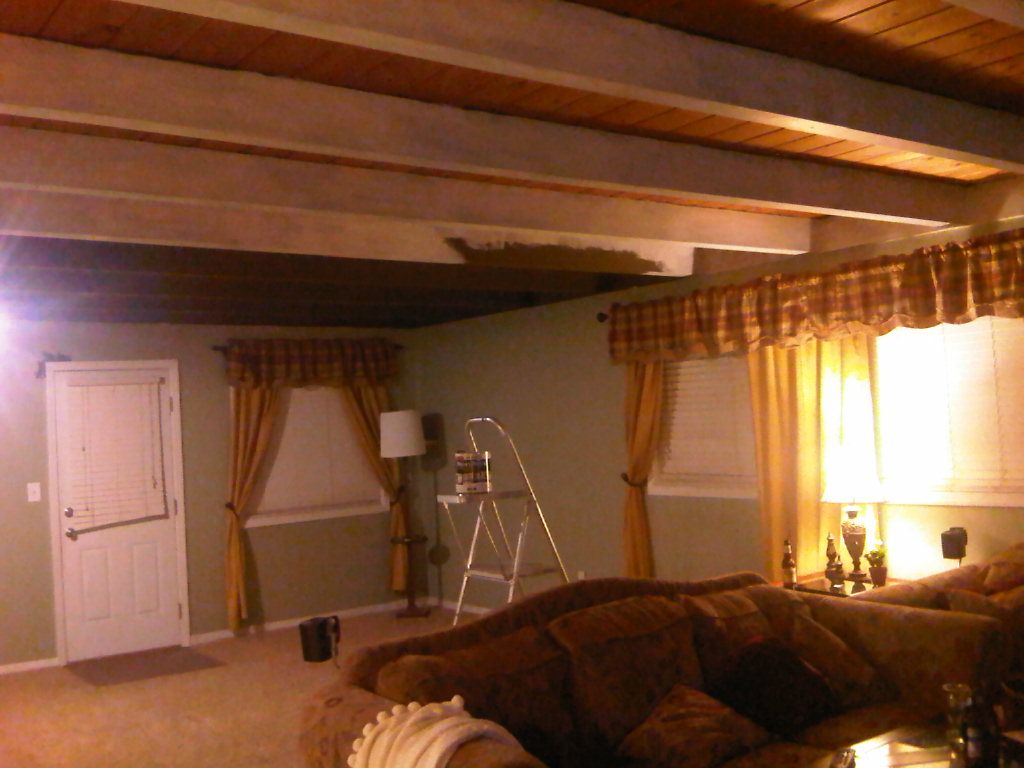 Pre-white (PO had them stained forest green):
A photo from the home inspection: