New Kitchen design ~ Need opinions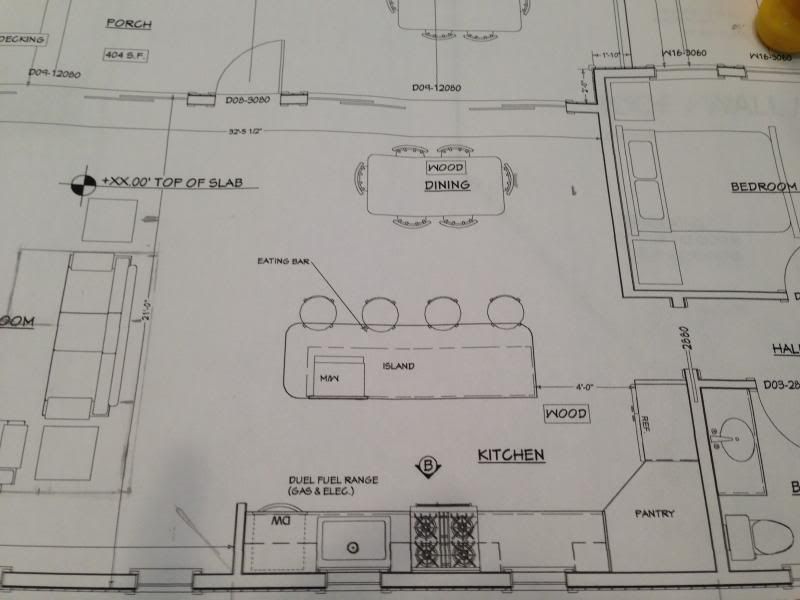 I'm looking for input and critique from the seasoned kitchen designers here on the forum.
This is our kitchen plan for a new build we are doing. We are working with a residential designer. This home is long and narrow and will only have two bedrooms. It's just the two of us and our daughter who is away at college.
The kitchen island is 3ft wide and 10ft long. I'm mesmerized by the idea of having an uninterrupted space on the island. I currently have a sink in an island and don't like it.
There are 5 windows that are equally spaced in the kitchen and living room area and this was to bring in light and break up the long lines of the exterior of the home. I also requested the sink be at a window.
What I'm having trouble with is the sink being so close to the stove and not having many upper cabinets. There are only 9 inches between the stove and sink.
Putting the sink or the stove in the island is an option for some but I feel the island is not wide enough for a sink. The distance between the island and the stove is 4 feet. Are there any other options that I'm not thinking of?