Farmer's Market Report Week 3
We are still having fun and hanging in there. This week the FM was in a smaller park, close to the channel that goes out into Lake Michigan. We had rain over night but it was over by morning but the sun didn't come out until the very end of our market (1pm).
We had more lettuce, both Buttercrunch and Romain, green beans, zucchini and yellow squash. For baked goods there was sugar cookies, cinnamon rolls, pretzel rolls and asiago bread. I had my jams too.
Somehow I screwed up when I made the pretzel rolls and didn't realize I made them smaller that last week but they were decent size anyway and I just lowered the price a little. I doubled the amount of dough from last week and I I just didn't compute my dough ball size right. That's what happens when you are in a hurry.
Everything sold well, David sold almost everything and I did too, except for jam which didn't surprise me. I expect jams to sell better in the fall. Our total sales were double last week. We had more stuff!
I didn't get AnnT's chocolate raspberry bars made but I will for next week. I know they will be a hit. People here like to buy things they can walk around eating...
So, here I am...
We were in the middle this week, along the back row.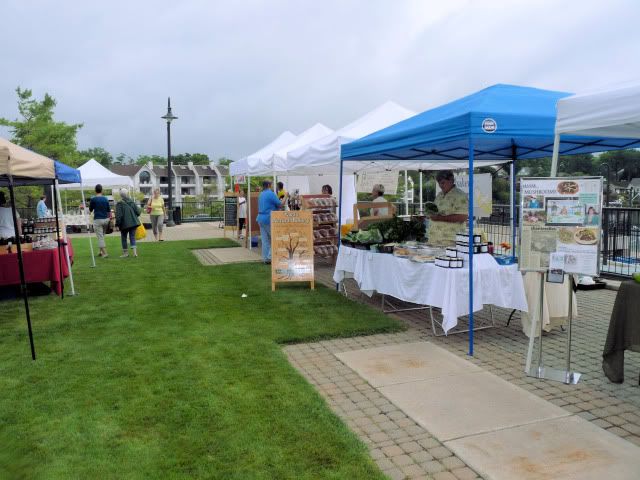 There were four rows of vendors..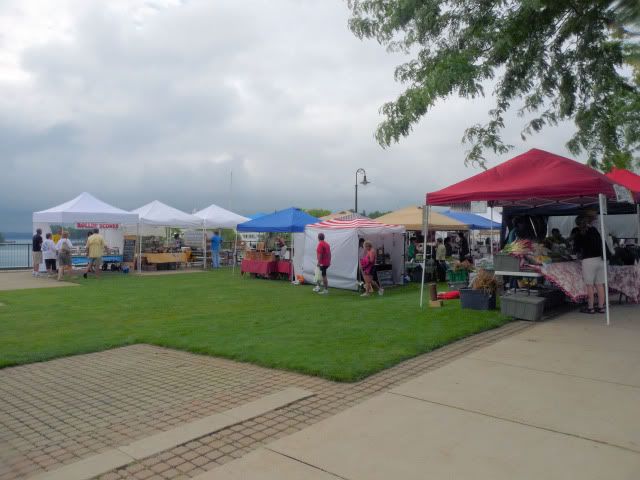 Street view
While I was taking the picture of the street view, the drawbridge, which is right there, started to go up, so I took a shot of the boats going through on their way out to Lake Michigan.
I turned around and took a few steps to take this picture of the FM from the backside.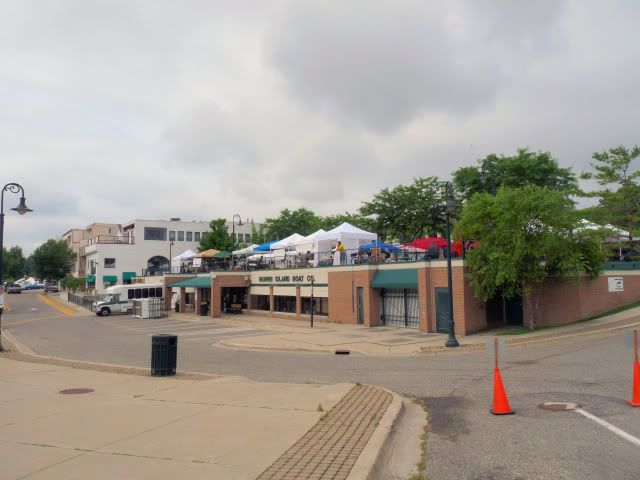 My harbor picture for this week....
Next week we will be back in the main park.
Nancy