Over sink lighting ideas?
Our new kitchen will have can lights and two of these pendants over the island: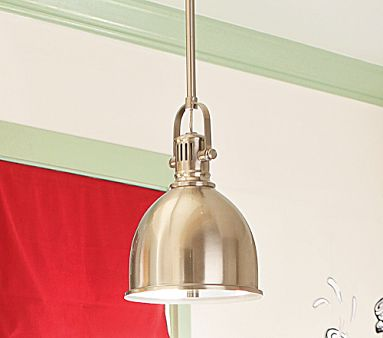 I had planned to do a flush-mount fixture above the sink, but when our contractor ripped out our lowered ceiling to reveal our new (old) 10' ceilings, I became concerned that a flush-mount would be dwarfed.
I am considering this PB one, but it bugs me that the lights couldn't be centered over each of our three kitchen windows due to the middle support on the fixture.
I would like a pendant of some kind, but I can't decide on what would look OK with the pendants we already have.
I'm linking my photo bucket album below so you can see rhome's renditions of the kitchen as well as some other relevant pics.
Thanks for any input!
Here is a link that might be useful: Kitchen album