Marble edge dilemma: advice would be very nice
This is a long post (pictures, though), so I hope you'll bear with me. We have only a couple of weeks to choose the marble slab and edge profile for our two level island counter (perimeter counters will be stainless).
We have a slab tagged: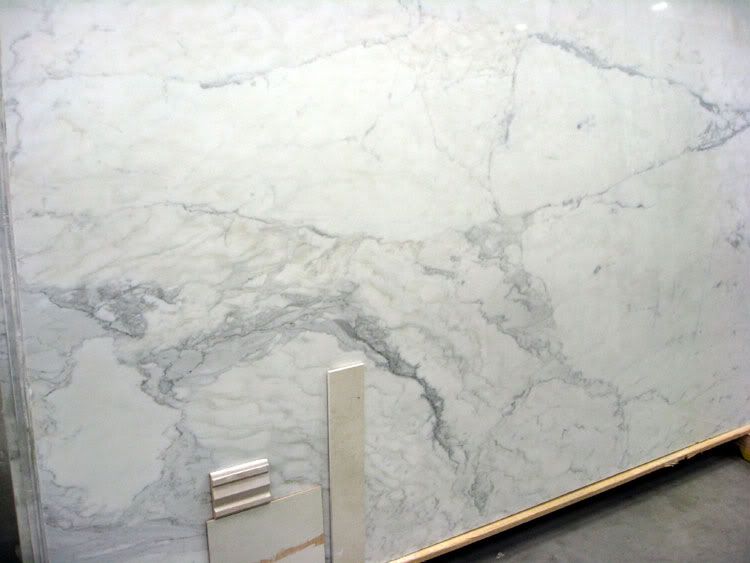 It's called Calacatta carrara--a perfect name for anyone vacillating between the two stones. This slab is light with quite a bit of creamy veining (not very visible in the photo) along with the gray--a good match for our other finishes, which all tend to creamy off white plus stainless.
Here's the dilemma: all of the marble slabs (with the exception of a couple of carrara marbles) in the area are 2cm (3/4"), which is a little thin to use without a built up edge. We don't want to see the seam of a built-up square edge (especially evident on light coloured marbles), and the thicker mitred edge is a bit too modern looking for our kitchen. We were hoping to find a thicker slab so we could stick with a simple edge, but it's just not available here and now. We are in a Victorian though, so a bit of ornament would not be out of place. This is the stepped out ogee edge of our bathroom vanity, which gives purpose to the built-up edge:

However, our island design means the upper, more visible countertop is an L shape (see images below)
...
which means the edge really eats in to the counter space, especially on the short side of the L.
My big question to all you wonderful forum members, is what do you think of the same built up ogee turned upside down, like this?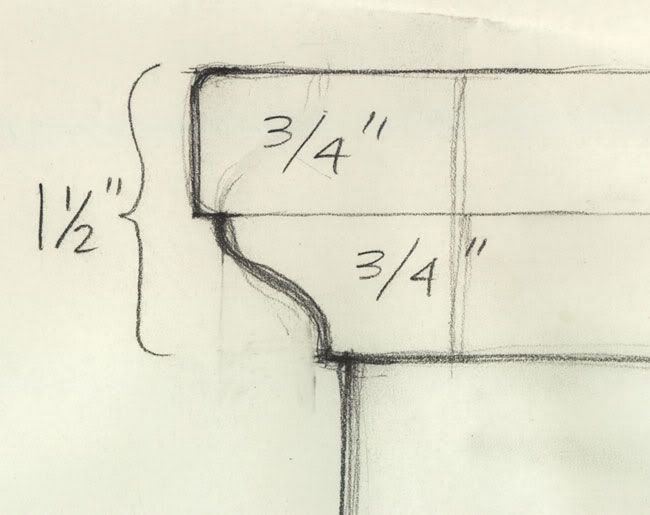 It is a more neo-classical, rather than Victorian look, and possibly a little more formal, but it would give a little extra width to the counter.
If one of you has an edge like this, on a granite or marble counter, I would love to see a photo.
I have been searching for examples, without luck, except for the kitchen of the Kips Bay show house which seems to feature a bullnose over a set back ogee. Links to the show house below. To my eye, the bullnose makes the counter look a little delicate.
Our cabinet maker has also offered to put a piece of built-up wood moulding under a single thickness piece of marble to give it more visual heft without quite as much expense as the built-up edge.
What are your opinions or experiences? I'd love to hear your ideas. We do have some precedent for the ogee edge in our house. Here's a close up of our original window trim (refinished and stained in this photo):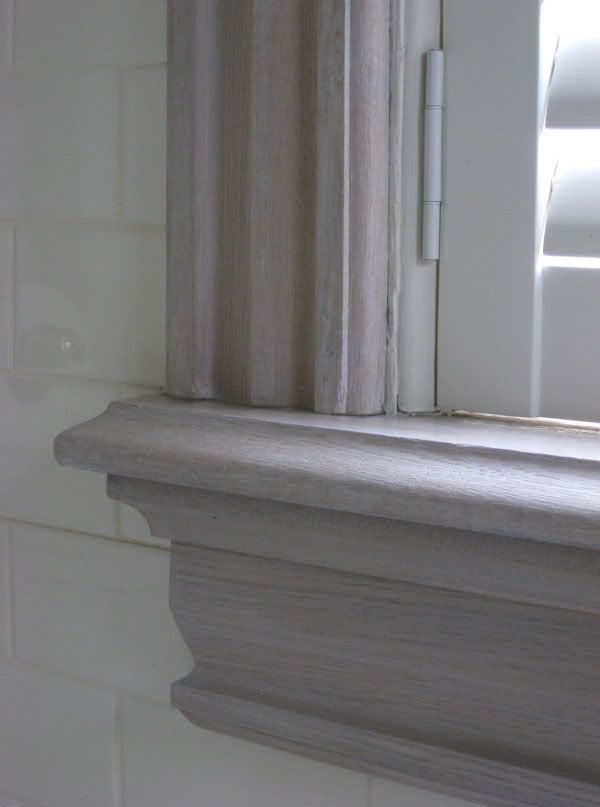 We don't live in a rustic French country house, or a modern condo. We're in an old Victorian city house, with plenty of grace notes. Perhaps we should just embrace it. Our style is fairly eclectic. We are trying to incorporate contemporary luxuries while paying some hommage to the history of our house. If you've read this far, thank you. We'd love to hear your advice.
Here is a link that might be useful: kips bay 2010 show house kitchen