Anything wrong with this light?
marvelousmarvin
April 18, 2012
I have a rental that I'm in the process of updating, including getting a new dining room light. Its a rental, but its still in a nice area and I might sell it in a few years. The problem is all this design stuff isn't in my wheelhouse so please help me in picking something out. (I never knew that there was anything wrong with the kitchen cabinets being painted a glossy black color).
Right now, this is the dining room light(its my understanding that it is considered dated because of the brass color):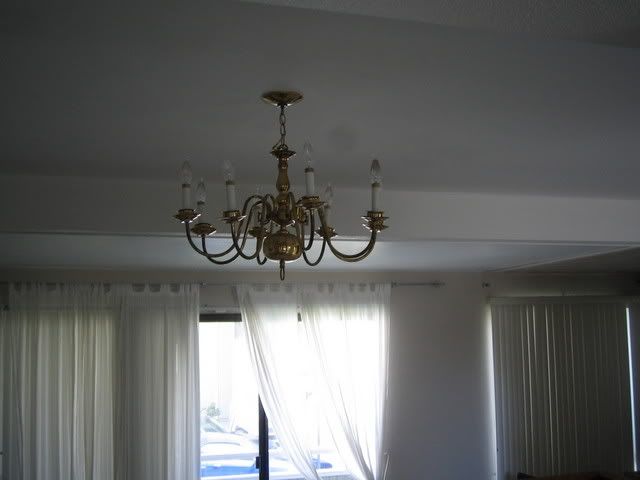 Do you think something like this would be a good choice for a new dining room light- something that could appeal to a large spectrum of renters, something that won't be dated in a few years like brass, etc..: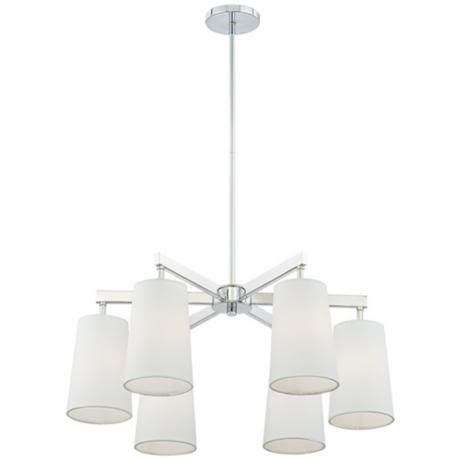 Anybody notice anything wrong with this light, why I shouldn't chose it?
I'm kind of concerned that the lamp shades are pointing down when I noticed that most lamp shades for other lights point up. I don't know if it means it should be a deal breaker or not? Is there any advantage if the lamp shades point up or down?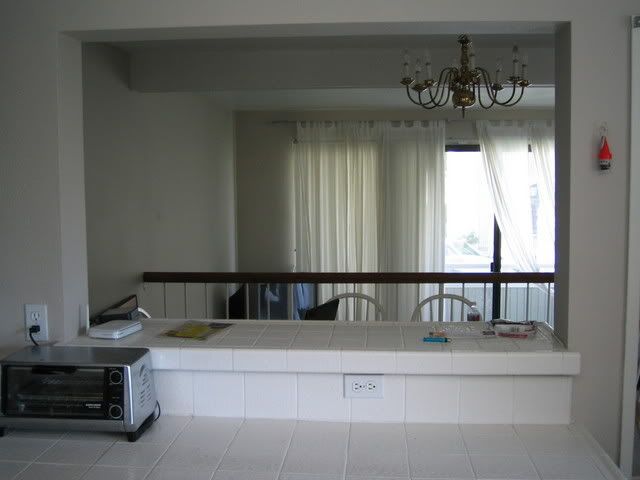 And, another concern I had was that since the dining room is next to the kitchen and they're connected together via that breakfast bar, does the finish for the lighting need to match the finish for the kitchen faucet and cabinet handles. (I also need to get a new faucet, and maybe handles too).
Or, do I need to be concerned that the chrome finish for the lighting won't match the finish for the door knobs which are brushed nickel?
Finally, I couldn't use this same lighting fixture for the stair lights too, right? The stair light also needs to throw some light into the office. If I can't use the same light for the stairs, I'm looking for any suggestions for lighting that might work.