Help with exterior garage/barn lighting?
sarahandbray
March 2, 2009
Here's a picture of our new (2006) Morton Building. We still don't have exterior lights on it because I'm so indecisive about what would look good! Would like to keep it looking somewhat barn-like (even though it's just a garage) and somewhat in keeping with the our 1870's farmhouse it sits behind.
I know I need some type of lighting on the front and then want some lights down the patio/porch area.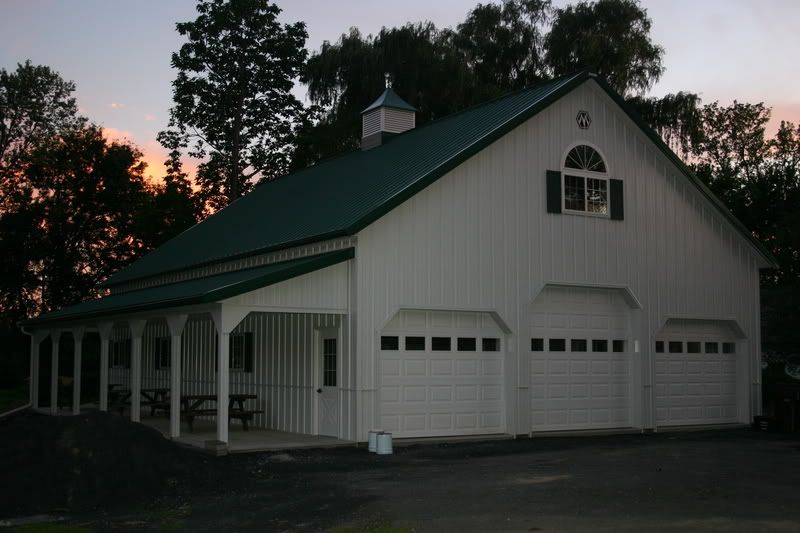 Any suggestions? Good websites?
(I don't really want to break the bank here!! Just looking for something kind of vintage yet functional)
:)
Sarah