Corner Store Kitchen (pic heavy)
Since everyone seemed to want to see more, here are some shots from the kitchen as it is now.
Fridge Wall: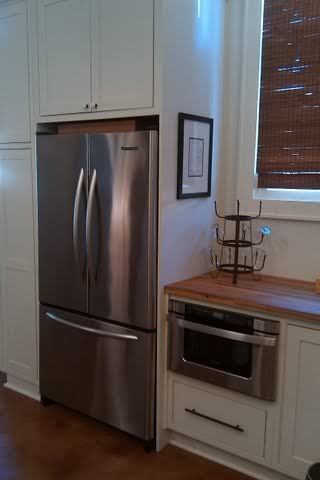 Kitchen Aid counter depth French door fridge, Sharp micro drawer. Shiloh inset cabinets, Rockler bar pulls, IKEA oak countertop with tung oil finish (and my much loved John Besh autograph to my daughter)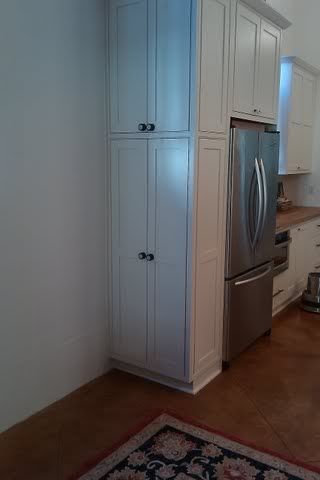 Fridge wall ends in an 18" deep x 24" wide x 108" tall pantry cabinet which faces into our family room. Knobs are wood, black milk paint decoupaged with an 1800's deed: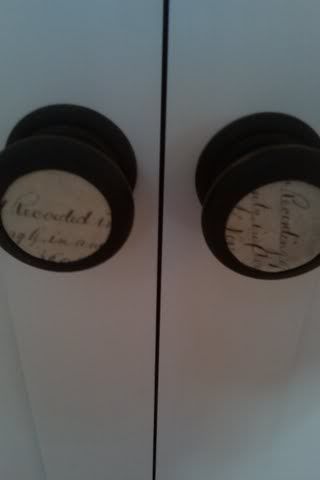 Work table with a drafting stool from Wisteria. The table was sanded and finished with tung oil: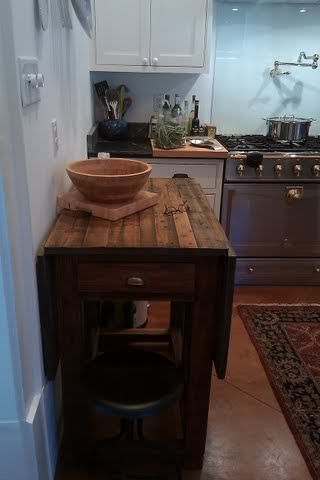 Sink run. We have a 24" Shaw's with a brass Herbeau tap. Yes, the cut out is wrong. Yes, the toe kick randomly fell off one day. And yes, there are dirty dishes in the sink. :-)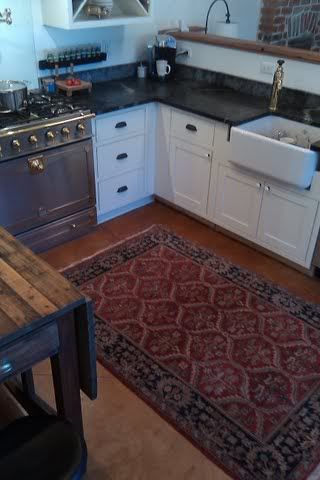 View into the kitchen from the pony wall which is topped with old cypress: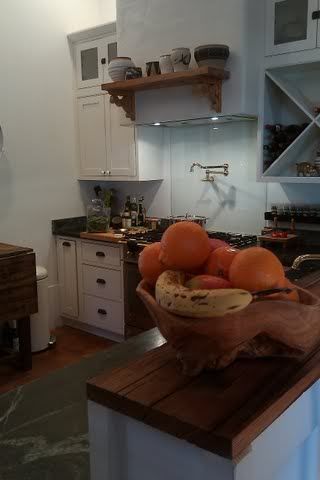 Cook's Corner, where I do most of my prep: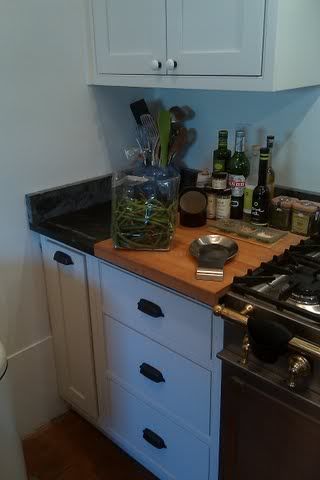 One of my favorite details - my cookbook storage. It faces out toward the fridge.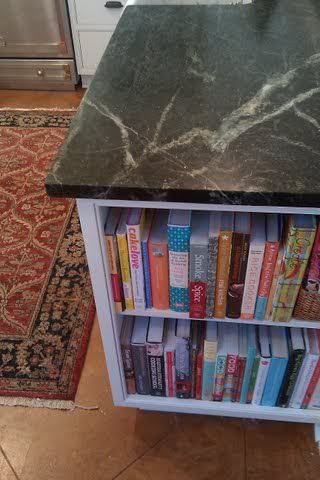 Detail of tap: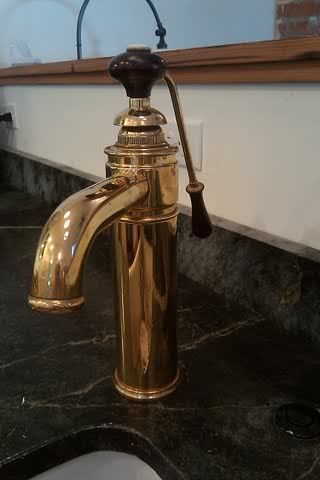 Step up into breakfast room and "command center." I got major props from my insurance agent because he says I am the only person who said, "Yes, I have a fire extinguisher in the kitchen" and then actually did. We also have one near the laundry room.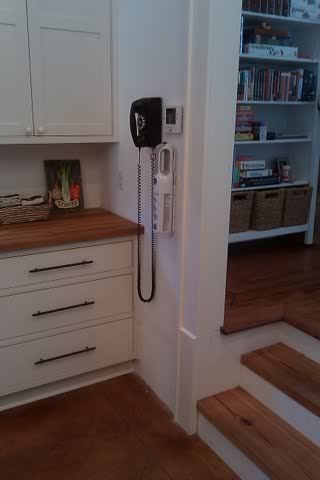 We have a 4" soapstone backsplash to hide the damage the slabs received in shipping. M. Tex. handled this problem beautifully for me, and I really like the classic look.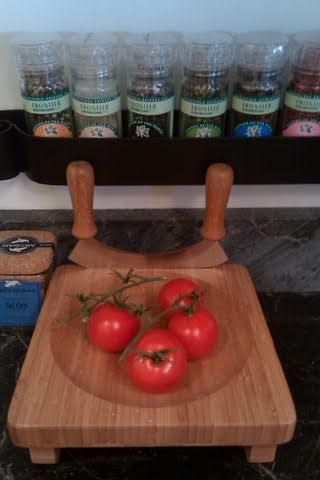 Overall view of range wall: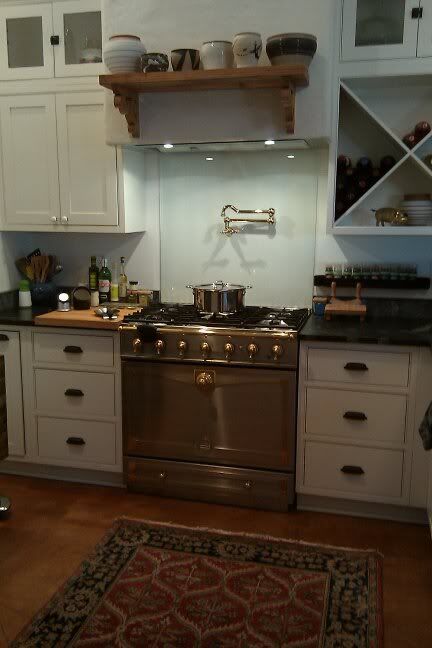 And brass details on range: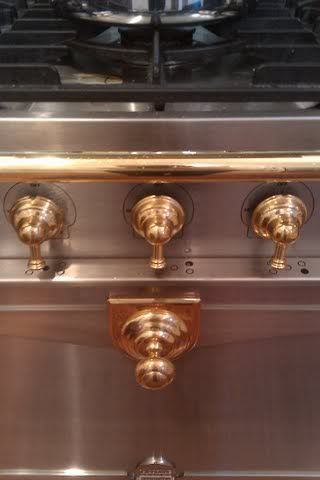 So, that's the kitchen. It's quite tiny in reality, but lives BIG thanks to the help and guidance of GWebbers!
Thank you all for your support and encouragement! My favorite thing about my kitchen is that it feels "evolved" and yet still has evolving to do. My only regret...besides two cruddly contractors? The GE 18" dishwasher. I have seen the Bosch and love it so the GE is going to the Green Project in the next month. In our open living room it sounds like a freight train carrying a five gallon bucket on its back.
(And I think I have every single thing that people are trying to get out of kitchens in my kitchen on purpose! :-) Oak! 4" backsplash! Brass! Porcelain knobs!)