Round kitchen table or rectangular? (pics)
I don't really keep pics of my house around, so all I have are from construction. I can take some tonight but for now hopefully this will work.
We currently have a round, 4-seat table in our eat-in area but would like something larger. Not sure if I should stick with round but get one with a leaf (kinda hate oval tables but could do it short term), or if a rectangular table would work with the space. I had always thought round was the right choice, but yesterday I saw a kitchen with a very similar layout and a rectangular table and I thought it worked.
Here's my space (again, sorry for the "bare" pics - I can get some this evening that show more of the space's context). Table goes under the chandelier. :)
Standing in living room looking at eat in area: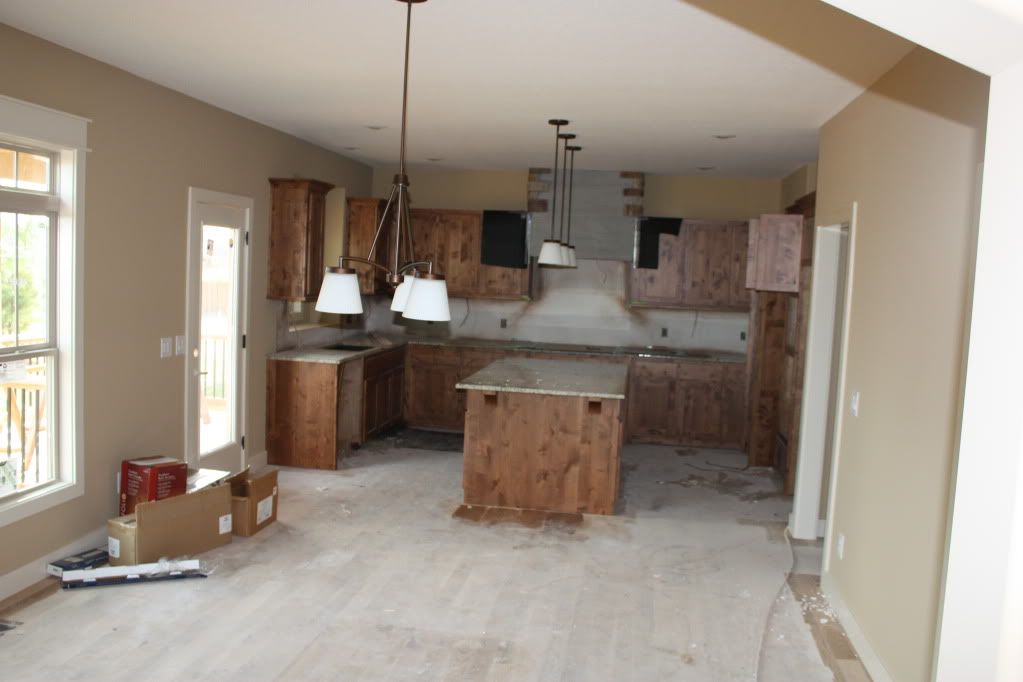 Standing near island looking toward eat-in area: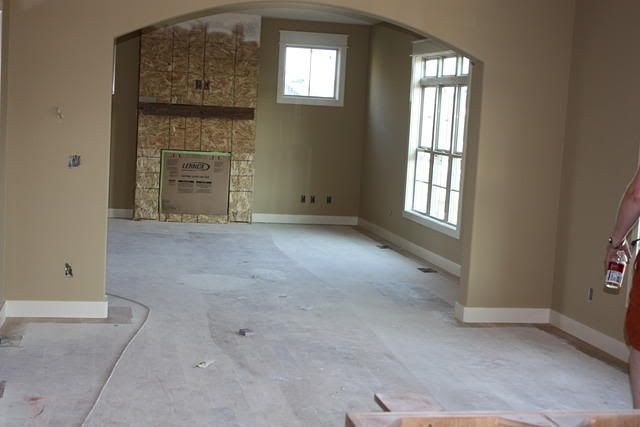 Again, but with some more finishings: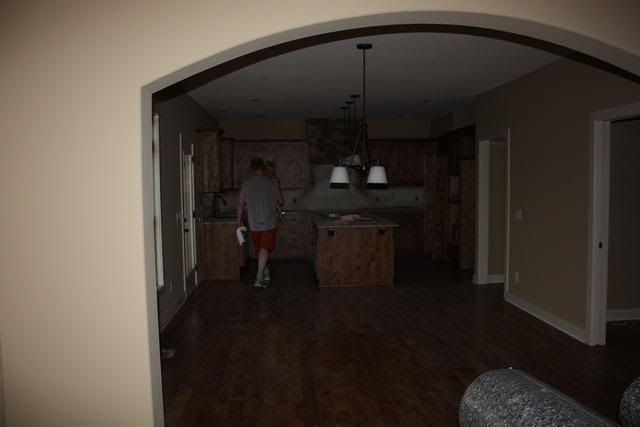 There are full length window treatments (straight, unpatterened drapes and sheers), two barstools at the end of the island with the corbels, and a buffet along that right-hand stretch of wall.
And here's the thread with the rectangular table, 4th picture. Borrowing the specific picture to make it easier:
What do you think? Most of my furniture is straight-lined, rustic transitional sort of style.
A rectangular table WOULD make finding a rug a LOT easier! :)