Tying in lighting to the design of the house - Links/Pics
We're building a new home that I would call reminiscent of the Spanish Revival homes in the 1920s/1930s. Our home designer is helping us to have a "classic" look to our home. Yellow stucco, red tile roof, sage green wood-clad windows, etc.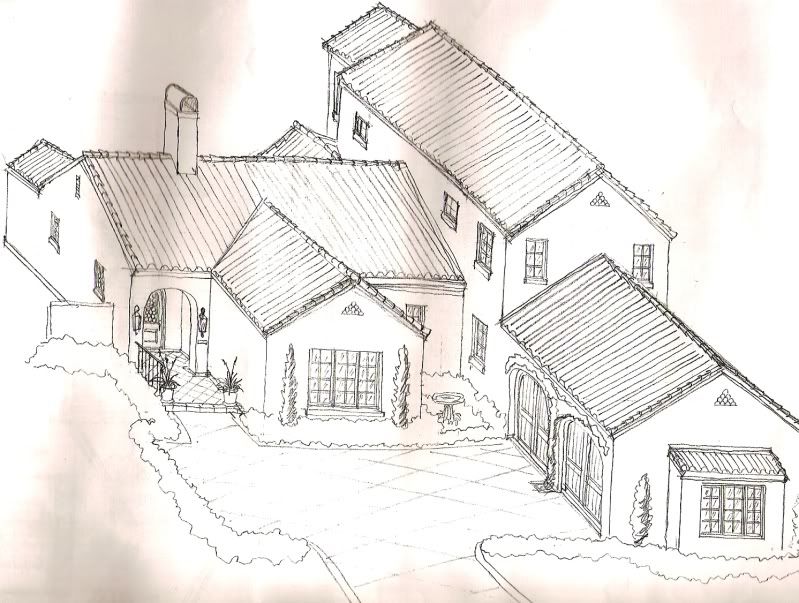 We like the Spanish style, but don't want to be overly "themey." We will have a lot of ORB/black fixtures, but we will have cream colored trim and cabinets.
I'm having difficulties with the lighting, and I'm hoping some of you can offer your thoughts.
DH bought a chandelier last year, that we are planning to use in the breakfast room. Glass Floral Chandelier Link
I *love* the funkiness of the chandelier, but the finish doesn't stick with the ORB look of a Spanish feel. So, I'm confused on how to tie everything together in the kitchen/breakfast area.
There's a few light fixtures that I am eyeing, but I am completely open to other ideas as well. There are so many great ones out there that make me drool, but just narrowing it down is my problem. Maybe we would do double pendants above the island. There will also be recessed lighting. Here's 2 different pendants that I find intriguing:
Do these fixtures take me in the wrong style direction?
Here's a floor plan layout of that area, followed by a 3D sketch of the kitchen. (these are necessarily our cabinet designs, but this is the general layout)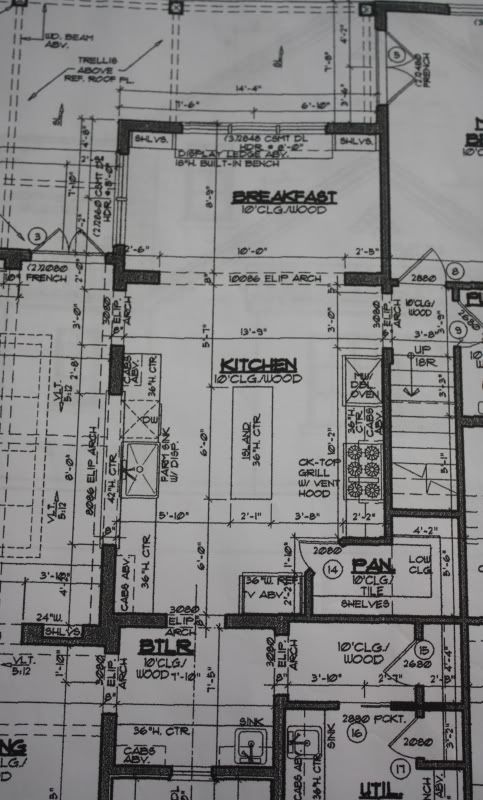 The view looking towards the Breakfast area...there will be a built in bench underneath the windows. This is where I am envisioning the Floral Glass Chandelier (plus some additional recessed lighting)...I hope the chandelier is not too small for the area!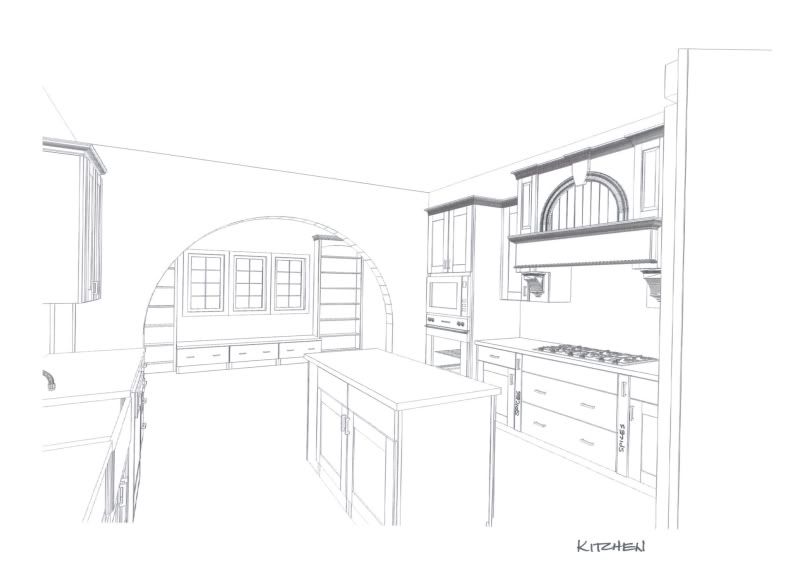 Thanks so much for your feedback. Please give me any of your ideas on what types of pendant/island lighting you can envision co-existing with my colorful glass chandelier, and whether or not this entire thing can keep a Spanish-period flare.
It's so extremely helpful to me! I *really* hope all my links/photos work, since I'm not very experienced at all this HTML stuff! :)
I hate to double-post in a separate forum, so I'm posting to the Lighting forum first. I debated the Kitchen forum, but I'll wait for now.