Layout Help (again) - new dimensions/pics
I've posted before here (links below) but I'm starting a fresh thread to basically ask - should I enlarge the kitchen or leave it alone? Thank you SO much to those who have provided me with ideas before and sorry for the repetition!
We want to remodel the kitchen and make it more functional and social than it is now. We have 3 kids so the dream kitchen includes an island or peninsula for homework/snacks/baking projects, lots of storage, micro shelf or drawer and a 30 or 36 inch range. We have a CD fridge we're keeping. There are often a few of us in the kitchen for breakfast/lunch but one main cook. And the kitchen is at the front of the house so there are visibility/aesthetic issues to consider.
Here is the current floorplan: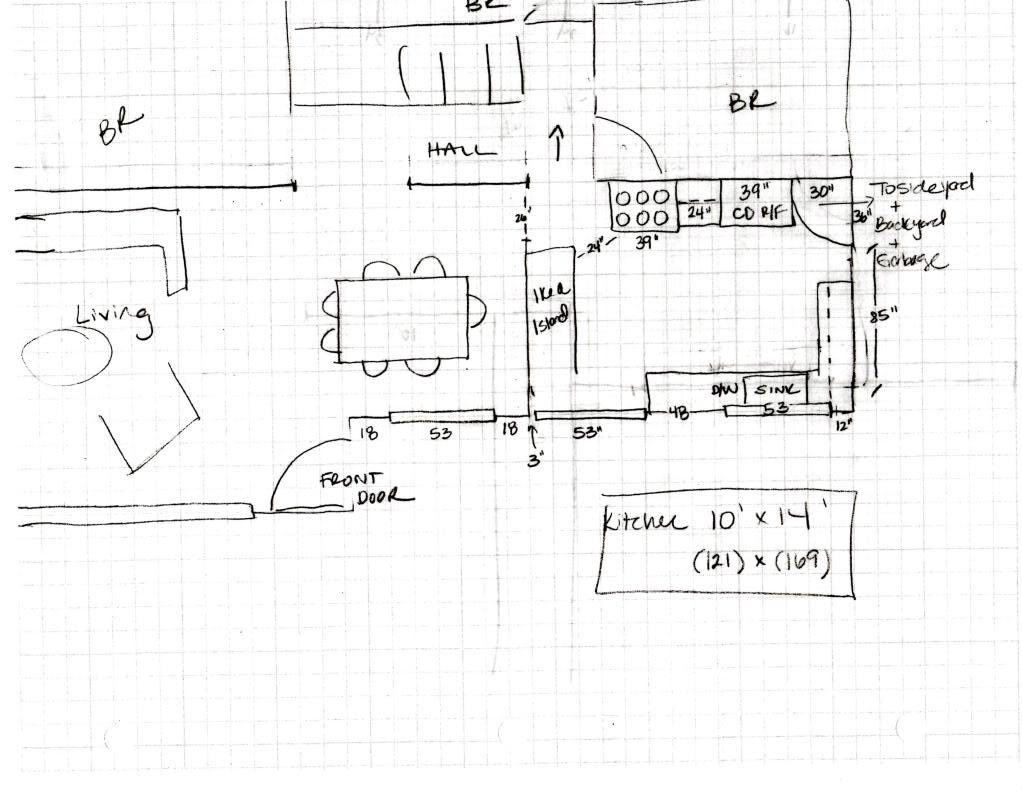 And pics...
Current kitchen: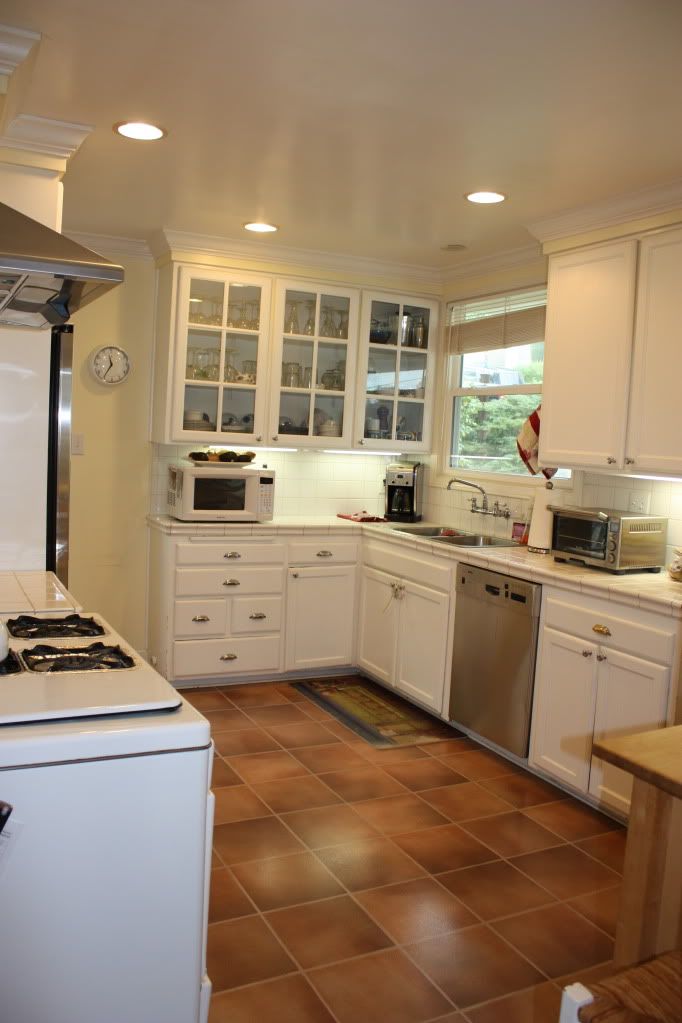 Stove wall (door to hallway):
Current side door:
View from dining room looking towards kitchen (front door is at far right of photo):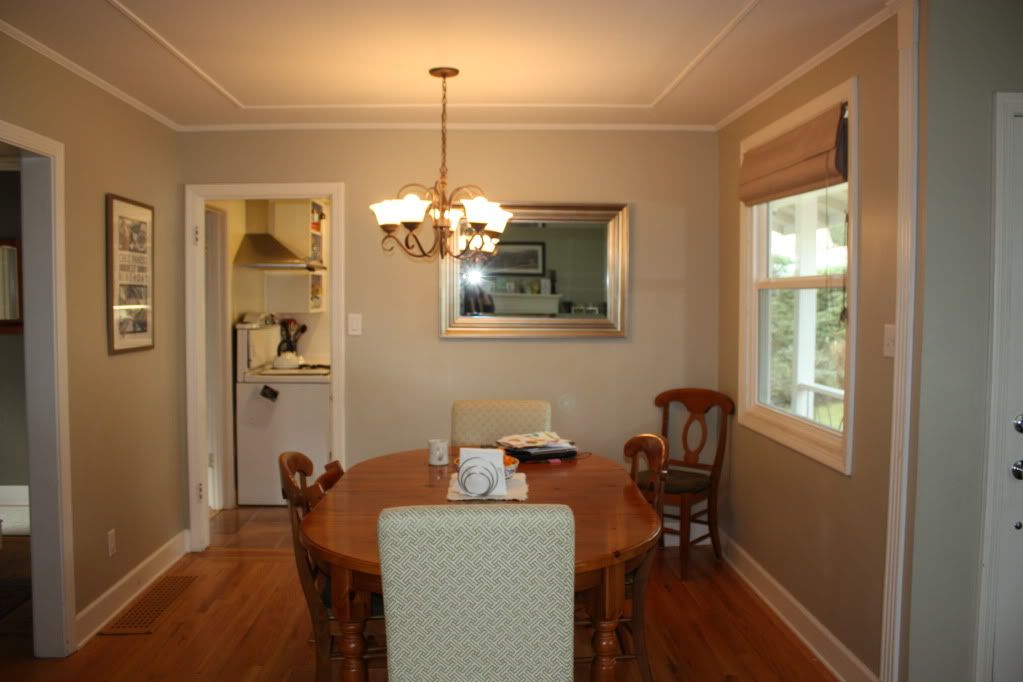 View from front door (kitchen is behind wall with mirror):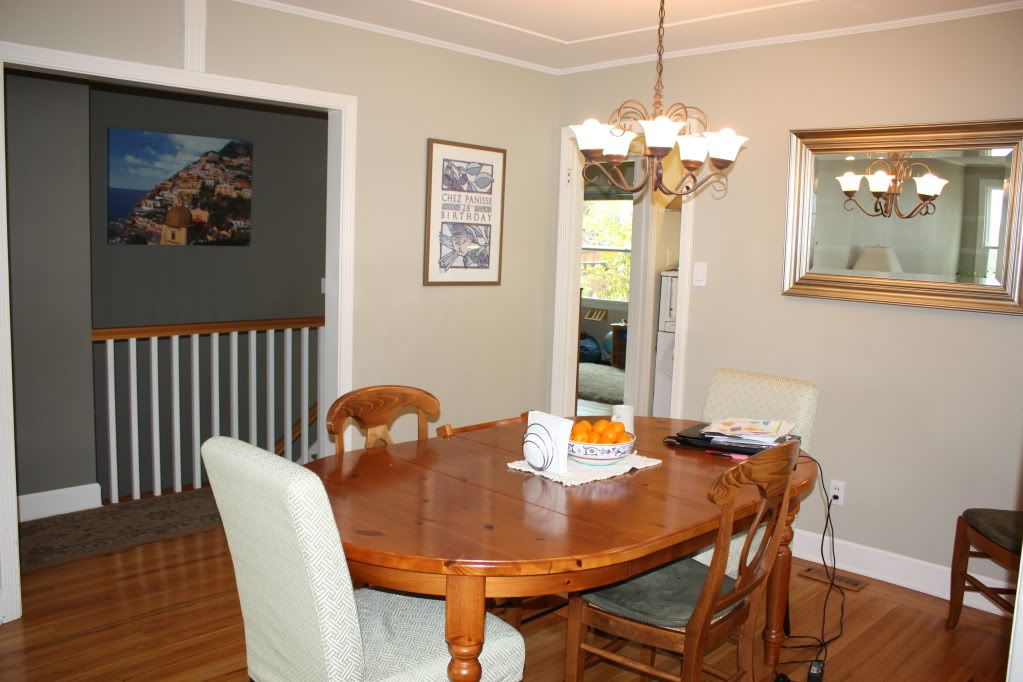 View from kitchen towards dining room: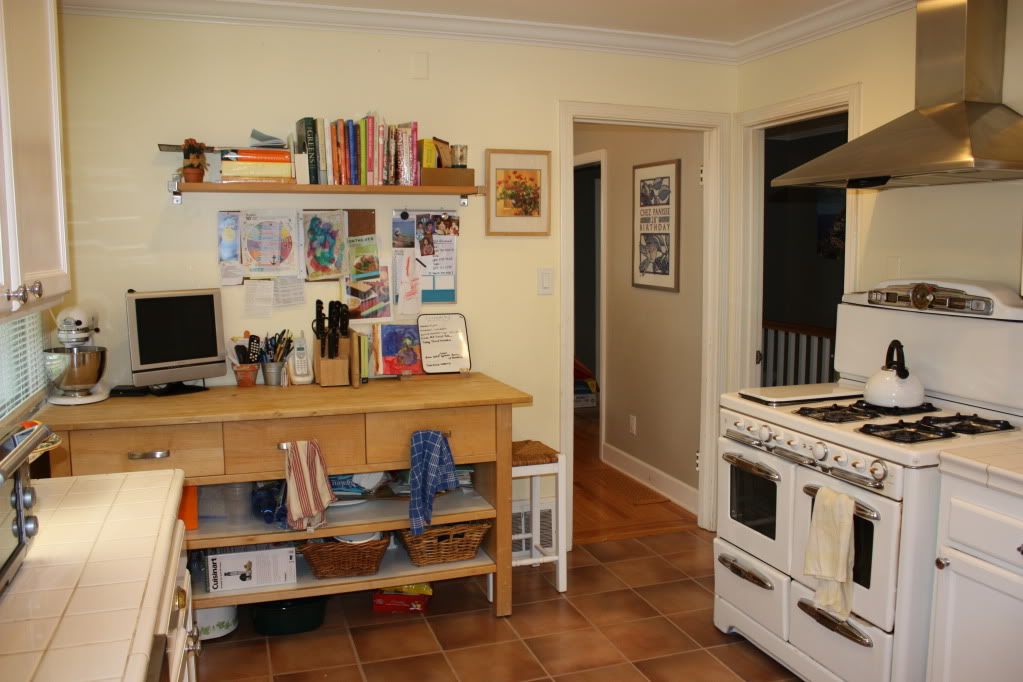 I have spent hours on options in the current footprint (not moving walls/windows/doors) and got great feedback! I took everyone's ideas (remodelfla, rosie, lavendar, lisa A's "K" plan and others) and narrowed it down to this (blank floorplan is at top, possible layout at bottom):
It includes the dreaded corner sink since I can't figure out how to center the range between windows with room for sink and d/w on that run. This plan is fine but it doesn't really make my heart sing, isn't a major change and is still pretty low on storage.
SO - now I want to consider moving walls, doors and windows and bumping out to take part of the porch on the front of the house. We originally were only going to spend that kind of money if we could squeeze in a half bath but now I want to know if bumping out would make the difference between a great kitchen and overall home floorplan and an OK kitchen. So I am asking for more feedback. Is the porch the promised land for my dream kitchen/dining/living? How would you redo this whole area if it were yours? (Entry can be reworked but door cannnot move towards living room) Or is it little gain for lots o dollas and I should stick to my footprint?
Please help an overanalyzer on the path towards a decision...
Here is a link that might be useful: my last thread on this layout...