Preserving the Harvest
Yes, here it is, my favorite time of year, canning season. My garden is loving the cool and wet summer we're having so far, so things are growing like crazy.
I cut 16 pounds of rhubarb, more than I've ever gotten from those plants, I think I'll get one more cutting in about a week before I'm done for the year. It grew tall and strong, though, as you can see. One stalk without the leaf was nearly two feet tall!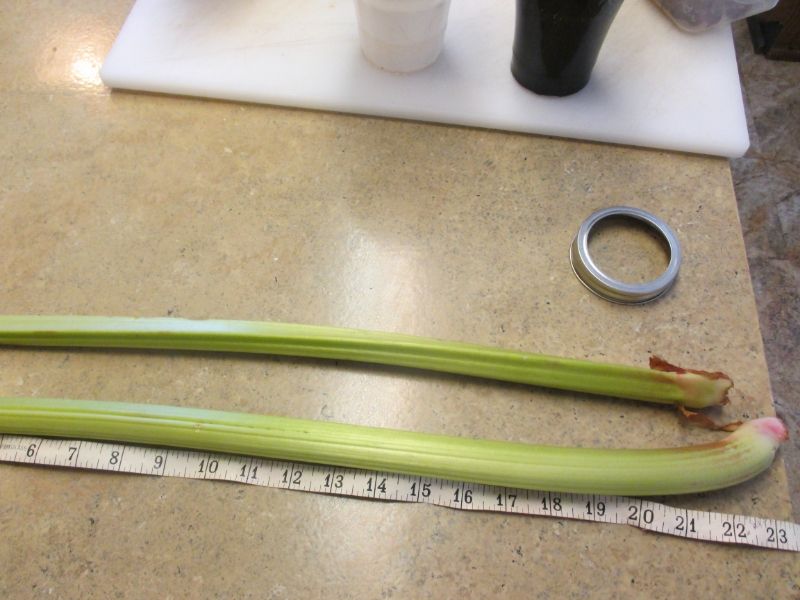 The stalks filled my entire big kitchen sink: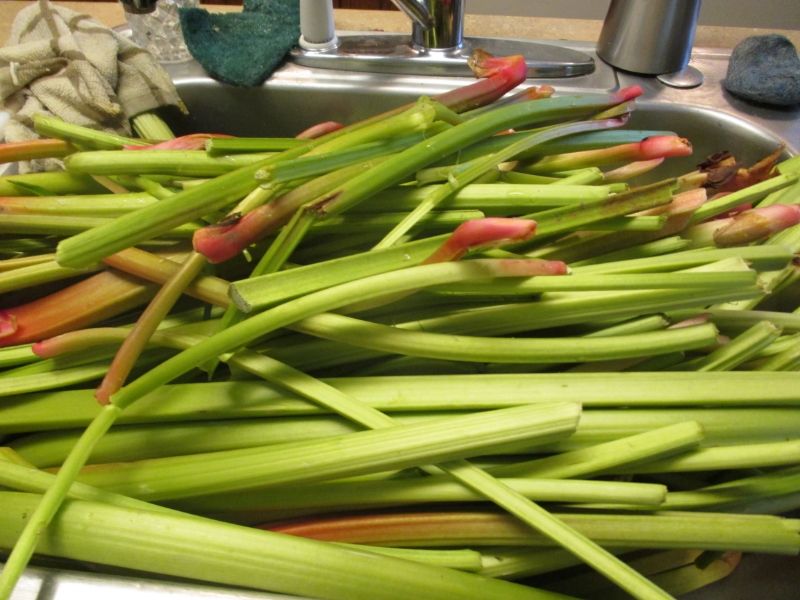 I ended up with 9 quart bags, sliced and ready for pie or crisp or whatever suits me.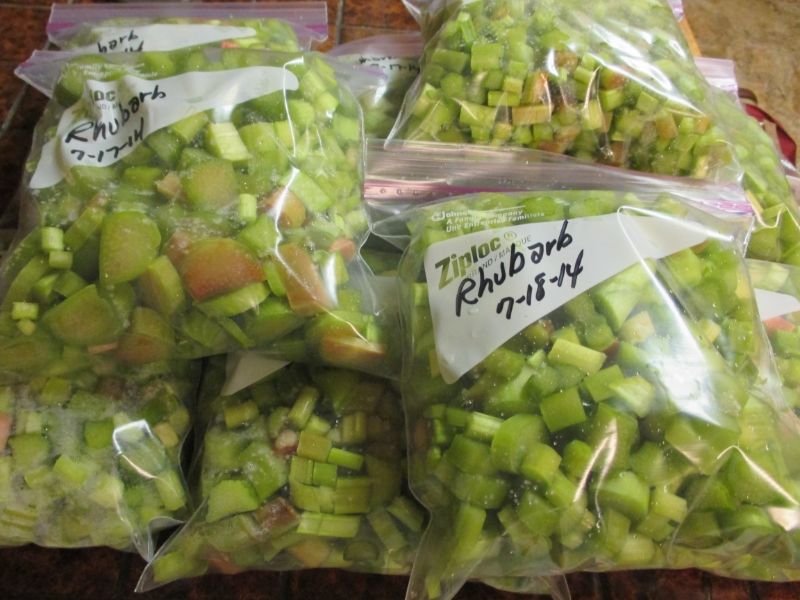 Then I started on zucchini. I brought home a five gallon bucket full, and pondered. I puzzled and puzzled, like the Grinch, til my puzzler was sore. Then I cut the zucchini into spears and made Cinnamon Red Hot Pickles. I've never made them before, but I like them a lot, in spite of the odd artificial color given the spears by the red hot candy.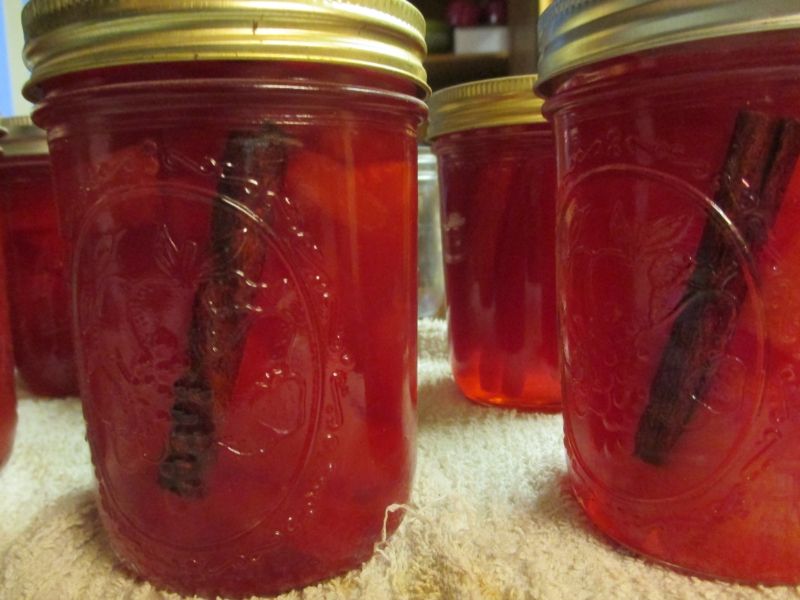 We got the first small picking of beans, some green ones, some yellow ones, some purple ones. So I canned marinated 3 bean salad, 10 pints of it. I should be done with that for the year, and then I canned more zucchini pickles!
I have a crock of Linda Lou's 7 day sweet pickles soaking and by next week I'll be canning beans. I still haven't gotten a ripe tomato, though.....
I picked just a handful of gooseberries, the birds love them, so I never get enough to actually do anything with except just eat them. It's something hardly anyone grows any more around here, the bushes used to be everywhere.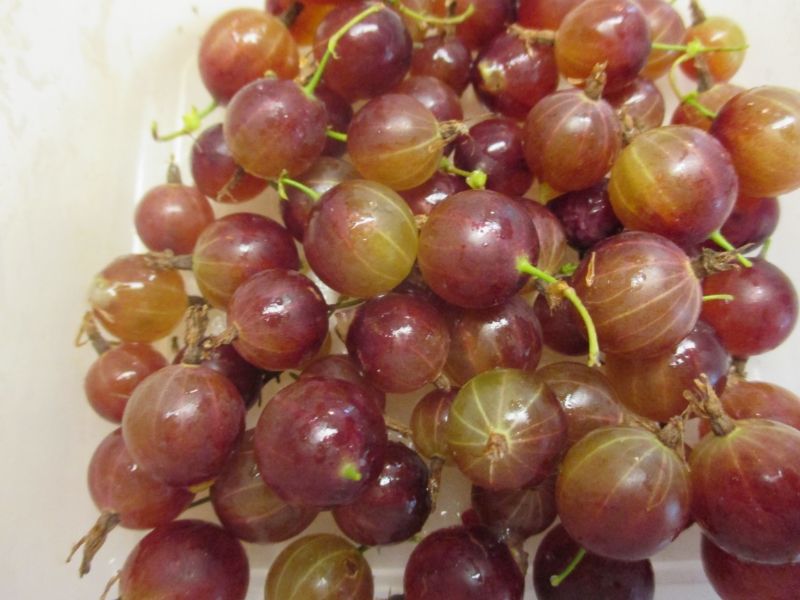 Happy Canning!
Annie