Madi bakes, Maci eats...
I was watching the girls last week, so Madi and I just had to bake cookies. Peanut butter cookies. First you have to stir, stir, stir....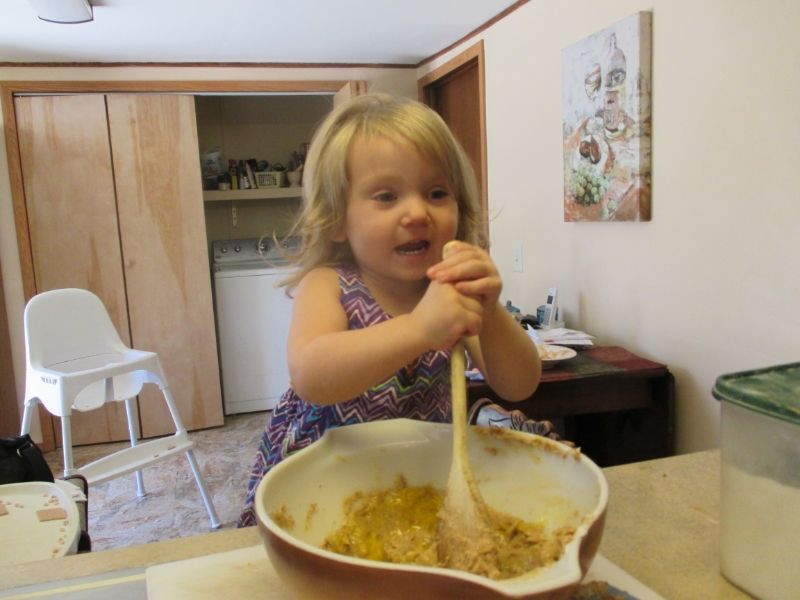 Then you scoop them onto the baking sheets with Grandma's scooper. We need one of these.
Then you flatten the tops with a fork and sprinkle with sugar. Um....maybe Grandma should help with that sugar.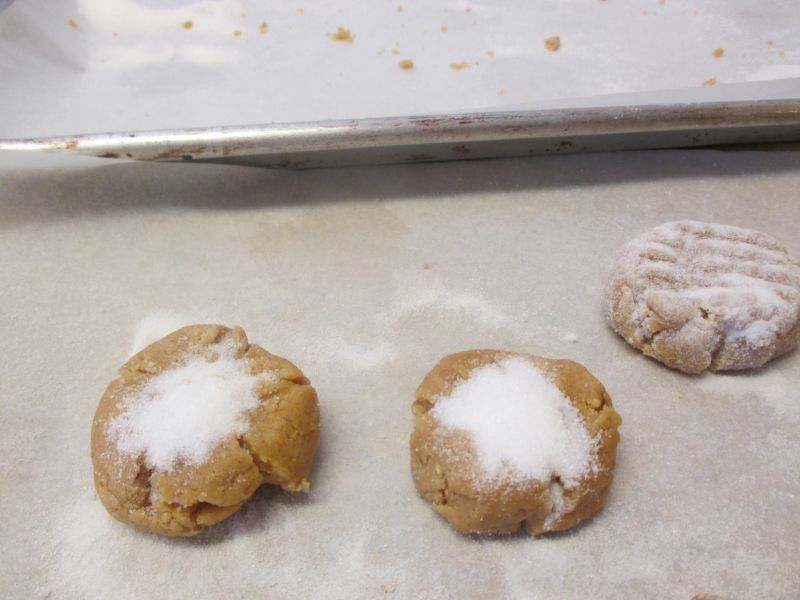 What? They aren't done YET? Fine, I'll eat a cracker while I wait, but I'm having one of those cookies as soon as they are out of the oven, or you'll hear about it!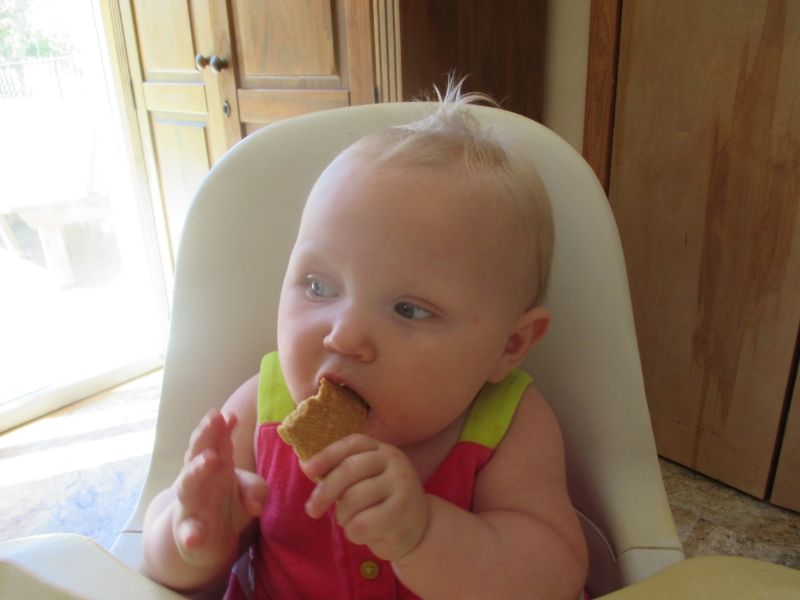 These look pretty good, we'd better take them all home with us so Grandma won't have to eat them. Yeah.....
Good thing they did take them, I might have had to eat them all myself.
Annie