Ann T's Stacked Enchiladas
So yummy, I just love them. In fact, I began growing tomatillos just so I could make the green sauce, tomatillos are not readily available in my small market. I often make them without meat, just using the cheese, sauce and tortillas, but I had some chicken left over that Elery had grilled.
I made some rice and beans for the side, and was happy...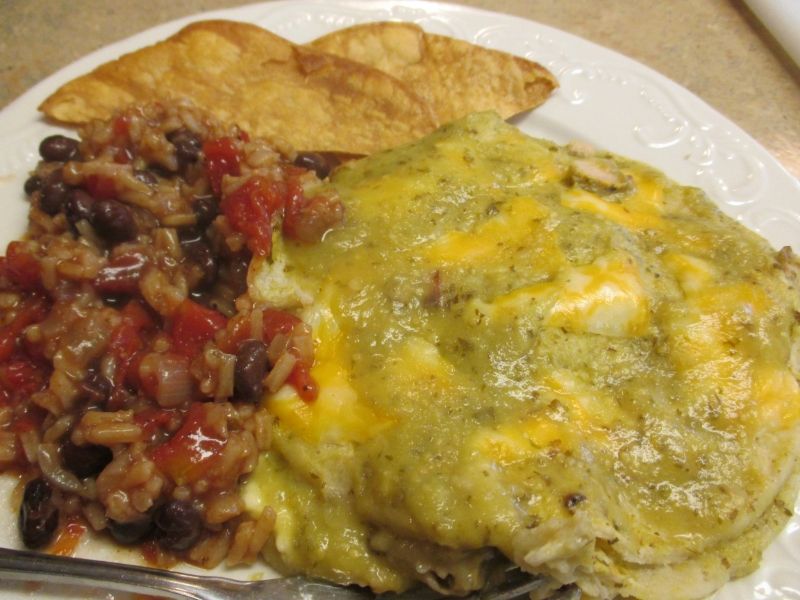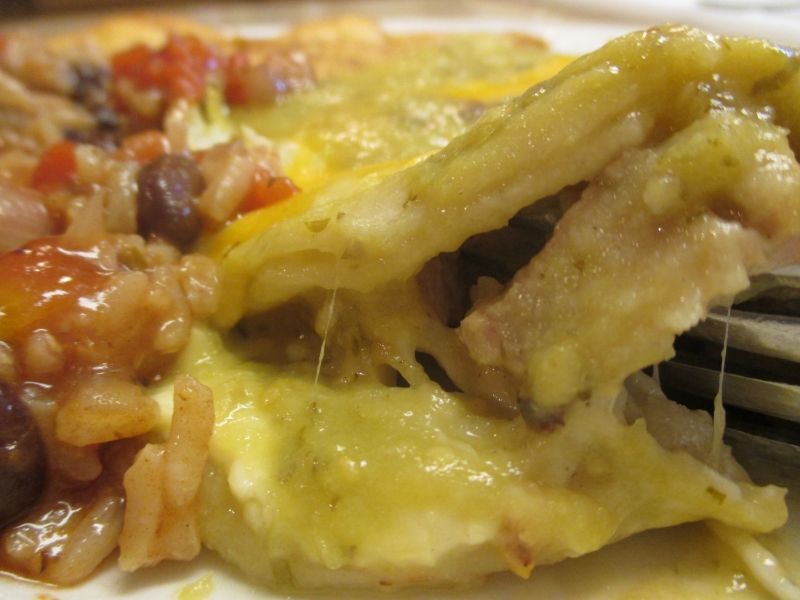 Thanks for a great recipe, Ann!
Annie