Testing Fair Entries
As you know, the Grandkids and I enter the county fair every year. Makayla and Bud came to spend a couple of nights, Bud's already been keeping an eye on the garlic, his bok choi, maybe some radishes, and probably a dozen eggs from his hens. Makayla wants to enter some baked goods, so we've been testing.
We made some sweet cherry hand pies, I think they are keepers: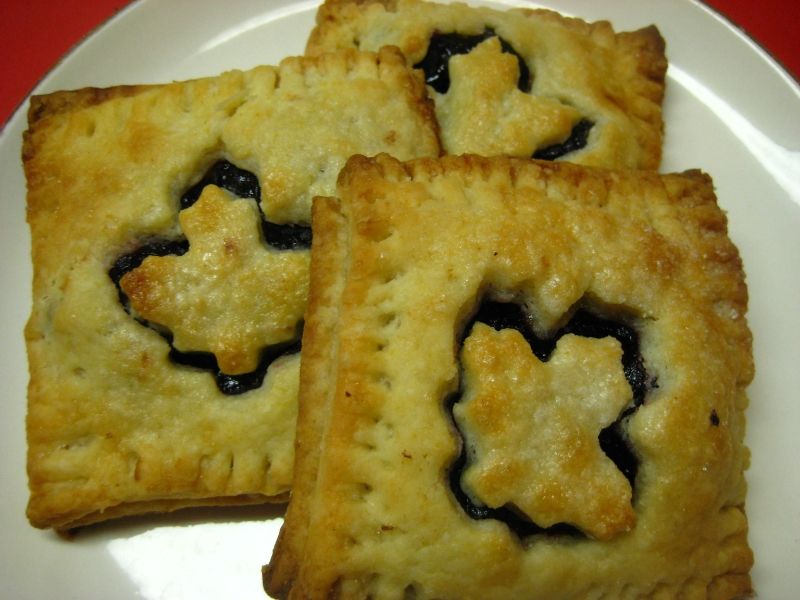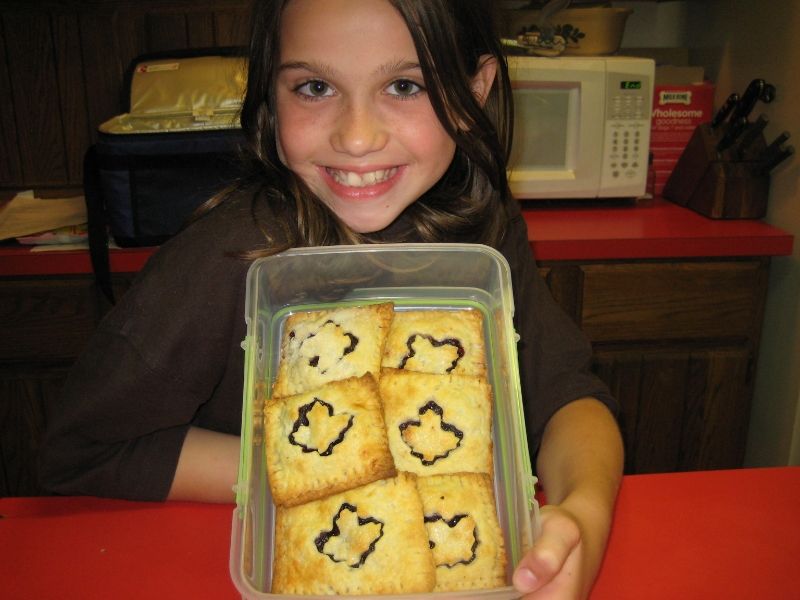 She'd never made scones before, so we started going through recipes. She settled on this one: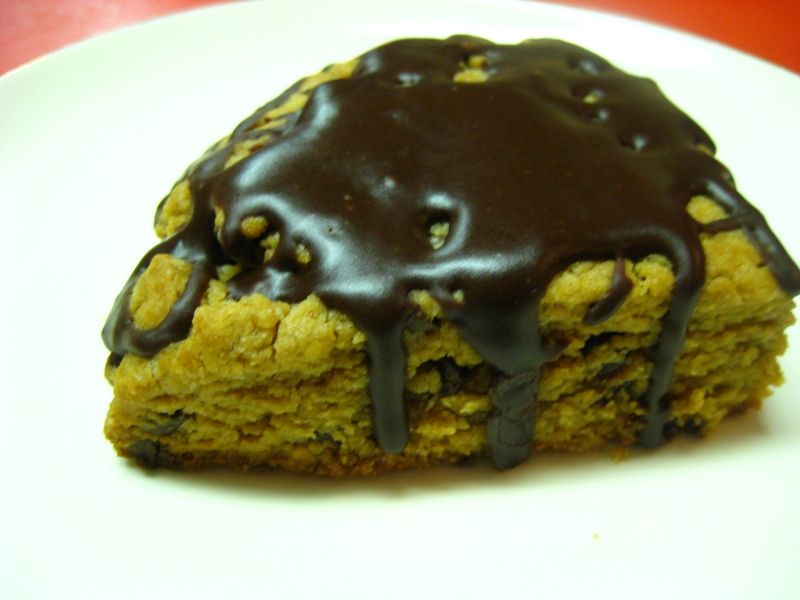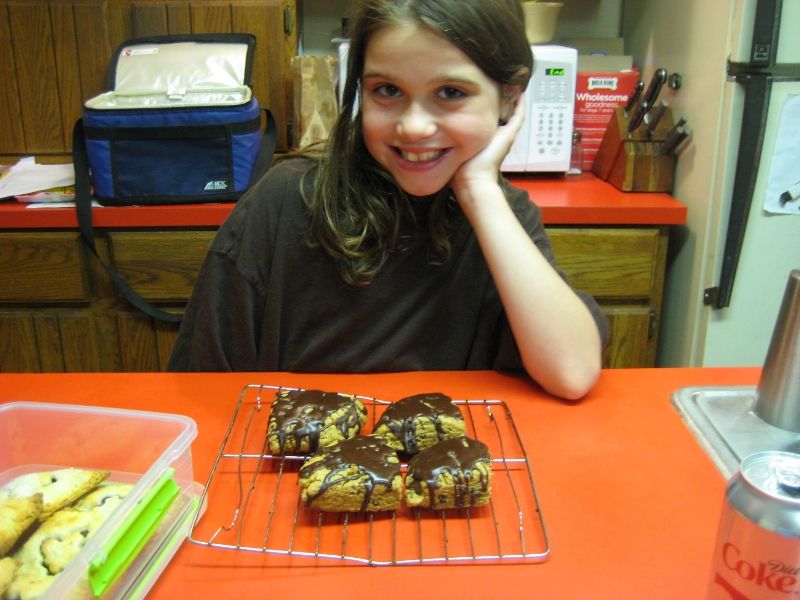 Something I'd never made, peanut butter chocolate chip, but they were very good, she had to test: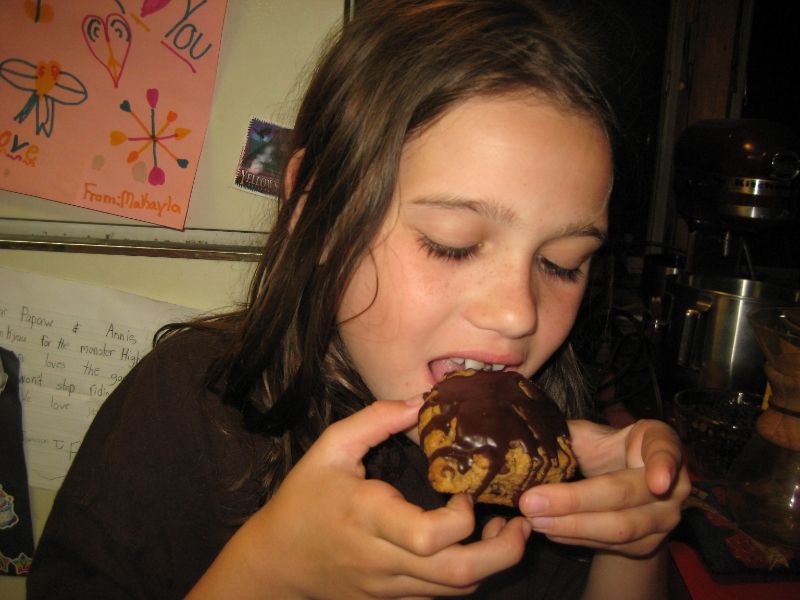 We also tested some Nutella Bread, which she took home before I got a chance to take a picture and we're considering a chocolate cake roll. Meanwhile, though, she was kind enough to roast some coffee for me. I let her pick the kind, she chose this because the name made her giggle: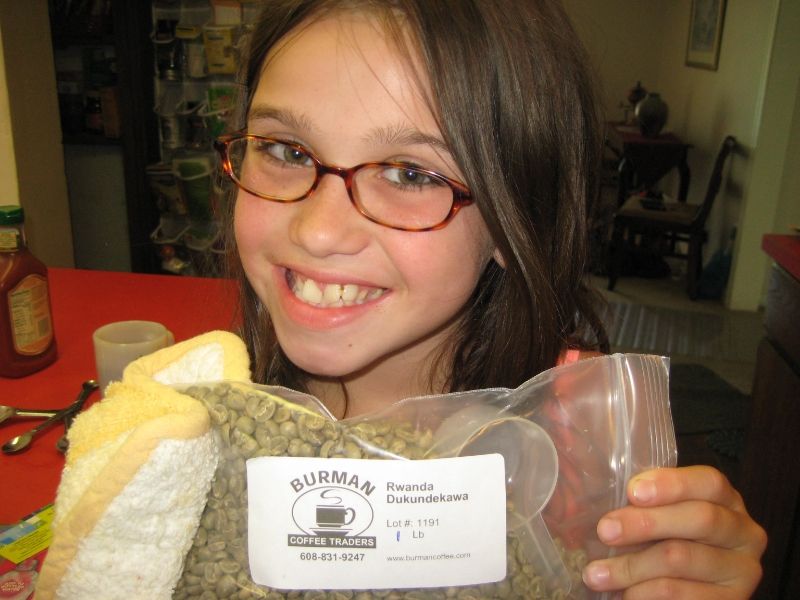 A medium roast and it was ready to set overnight to "off gas":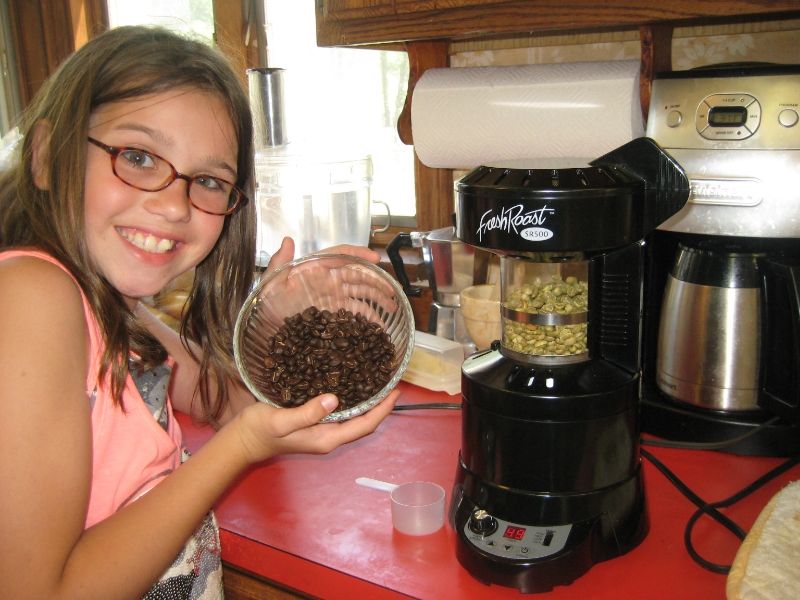 A cup was lovely the next morning with the scones, which were very good but a little sweet. She loved them though, so fair entries they will be.
Bud also spent the night, he and his sister both went to "circus training" the next day put on by the local Arts Council. Makayla learned to "fly" on the trapeze and walk the tight rope, Bud learned to walk on a barrel and do magic tricks. Kind of. Bud mostly just took bows, popped wheelies on the little clown bikes and rode inside the barrels while other kids walked on them, LOL. Makayla was serious, as she always is, and focused. They put on a circus for all the parents at the end of the day.
A swim in the pool and some baking and they were ready for bed. So was I!
Annie